Archived News
Health and social services consolidation final in Jackson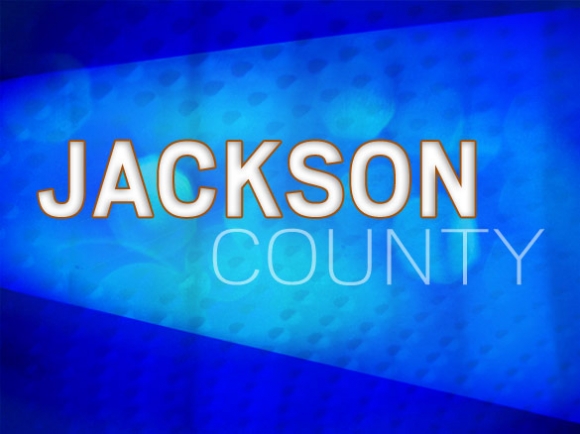 A pair of party-line votes May 7 triggered the next step in consolidating Jackson County's social services and health departments, creating a new board to oversee the combined department and approving a new position to manage it.
Consolidation has been a topic of discussion — often heated — since the board flipped to a Republican majority following the 2016 elections. Republican commissioners Ron Mau, Mickey Luker and Charles Elders have been consistently in favor of consolidation, claiming it will streamline the organizational structure, make it easier for citizens to navigate the services offered and provide for potential cost savings down the road.
Democratic commissioners Brian McMahan and Boyce Deitz, meanwhile, have opposed consolidation from the get-go, saying that it makes no sense to change up the structure of an organization that, by all accounts, is doing a commendable job.
Public comment has sided with McMahan and Deitz. During a public hearing Jan. 29, 11 people came to speak on the issue, and not a single one was in favor of consolidation.
"There were 11 very knowledgeable people that came and addressed y'all about their concerns about consolidating these two boards and what were the problems, why do we need to do this," Henry Dowling, a Jackson County resident who has spent more than 50 years as a worker and volunteer in the social services field, said during the public comment period May 7. "To date I have not seen anything from the commissioners about why this is being done. I hope today I'll get some light shed on that."
Director position approved
Commissioners voted Jan. 29 to consolidate the two departments. However, implementing that change required some more concrete actions, and that's what occurred during the May 7 meeting. Between February and April, the existing social services and health boards developed nominations for seats on the new, consolidated board, presenting those nominations to commissioners for approval. In addition, the county developed a job description for a director to oversee the consolidated department, with commissioners required to approve the position before sending it to the state for final approval.
The health and social services departments had directors already, and those positions will remain in place with the consolidation. However, consolidation will bring with it the hire of a separate position to oversee the consolidated departments.
That person will manage Health Director Shelley Carraway and Social Services Director Jennifer Abshire and report directly to County Manager Don Adams. Before consolidation, the individual health and social services boards were the entities charged with overseeing Carraway and Abshire and with making hire/fire decisions regarding those positions. Some counties that have consolidated, including Haywood, have created the director's position with a dual role — in Haywood's case, the director of the consolidated department is also the assistant county manager. Such a dual role is not currently in the plans for Jackson County.
A director with the minimum level of experience will draw a salary of $74,000, with a maximum salary of $145,000. The salary range does not include benefits.
Deitz made it clear that he does not support adding such a position.
"There were two reasons that I've heard that we're doing this. One was the word that was thrown out continually at us, that this would be more efficient," he said.
Paying somebody somewhere north of $74,000 to do a job that's already being done doesn't seem to meet that definition, he said.
"Now that may be more efficient, but it doesn't seem to me like it's more efficient," Deitz continued. "We could hire two more police officers and put them in the schools here and be more efficient, and help them protect our schools with that amount of money. There's a lot we could do with that amount of money."
In a previous interview with The Smoky Mountain News, Mau said that consolidation will still provide for long-term cost savings, with the director allowing for more strategic planning and the ability to rethink existing positions as staff retire or move on.
New board created
The vote to approve the new position passed 3-2, with Deitz and McMahan dissenting — the same breakdown as on the other consolidation-related agenda item of the evening, a vote to approve members of the consolidated board.
"We have two boards here that are very good boards," Deitz said. "None of us was critical of them. They're very professional people. They had to be to do what they do."
"I concur," agreed McMahan. "Nothing against any of these people, because a lot of them have served many, many years, but like the old saying goes, if it ain't broke, don't fix it."
The new board will contain 16 members, eight of whom already sit on the health or social services board. Abshire and Carraway told commissioners that all existing board members were invited to serve on the consolidated board, but that some declined due to health issues or due to the increased time commitment they believed the new board would demand. The board of commissioners nominated Luker to serve in the seat designated for a commissioner.
"This isn't about looking backward," Mau said. "It's about looking forward."
With changes coming to Medicaid and Medicare, he said, the environment these boards operate in is about to change, and the new structure will be better suited to navigating it.
Deitz disagreed.
"We had people, they had gall enough and temperament enough about them to get up here and speak against what we're proposing to do, but not one person got up to speak for it, and these weren't just people off the street," he said. "These are people their whole life has been involved in this."
Deitz, a former football coach, compared consolidation to the way new coaches are often quick to change the look of a team's helmet.
"It's almost like we have a new commission come in here and they had to change something, because they got in here and it has to look different," Deitz said.
Impact to one-stop
Deitz took issue with Elders' assertion that consolidation is necessary to address logistical concerns from contractors. When commissioners originally voted in November 2017 to explore consolidation, Elders stated that his interest stemmed from complaints he'd heard from those in the construction industry about the hassle of needing to go from department to department to get the necessary permits. Creating a "one-stop shop" to get it all done in one place should be a priority, he said.
Commissioners have already approved renovation plans for the health department that include a one-stop shop joining planning, building and code enforcement, and health department personnel involved with permitting. Social services is not involved in permitting, and consolidation plans do not include co-locating health and social services, which are currently located across town from each other.
"We'll have one-stop," Deitz said. "If this fails right now, we'll still have that same plan we voted on here."
"I still feel like the one-stop is off to a good start, and the way this county's growing we're going to find out we're going to need more help," Elders replied, adding that "we need a lot of questions answered under one man or woman."
"Have you ever sent anyone to social services to get sewer or anything?" asked Deitz.
"No, I've sent them to talk about other issues," replied Elders.
"So one-stop doesn't have anything to do with social services, does it?" said Deitz.
"No," said Elders.
"I didn't think it did," replied Deitz.
In a press conference following the meeting, The Sylva Herald asked Elders why he voted for consolidation if that issue is not connected to one-stop.
"I'm basing it on how good it (one-stop) is doing," Elders said. "If one person has that knowledge of what both departments do, they can feed that information to them at one time."
The departments to be represented at the one-stop — planning, building and code enforcement, and health — are not being consolidated, just co-located. The Smoky Mountain News asked Elders why consolidating health and social services is necessary when the one-stop is being executed free of consolidation.
"That's just to make more efficiency for the ones that are going to be using those services," Elders said. "I had complaint after complaint from carpenters when they had to come up the steps to get that down. Now I'm referring that down to the same things they need from social services and the health department … those services could get explained to them at one time by one person rather than running across town."
Architecture contract approved for health building
Commissioners voted unanimously May 7 to approve an architecture contract for upcoming renovations to the health department building.
The firm, McMillan Pazdan Smith Architecture, will complete the work for either 8 percent or 8.5 percent of the cost of construction, depending on how commissioners choose to phase the project. The higher rate will apply if the county opts to leave some workers in the building while renovations are completed, as doing so would make the design a bit more complicated. The 8 percent rate will apply if the county opts to move the entire department off-site while renovations are completed.
Depending on which option the county chooses, architectural costs will run an estimated $445,200 to $490,900, plus expenses.
The renovation will provide greater functionality and privacy for clients using the 1960s building, and the upper floor will feature a one-stop permitting office housing building and code enforcement, environmental health and planning staff.
The project is expected to go out to bid in January 2019, with construction starting that spring and lasting for about one year.