Archived News
Unaffiliated candidate mounts congressional bid
Wednesday, March 14, 2018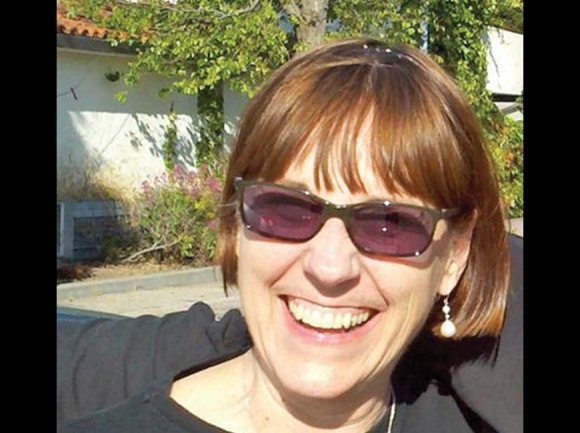 Franklin resident Tamara Zwinak is collecting signatures in hopes of appearing on the November ballot. Donated photo
The five men — three Democrats, a Republican and a Libertarian — hoping to unseat Asheville Republican Congressman Mark Meadows in November will now be joined by one woman, if she can get the signatures she needs to make the ballot.
Franklin resident Tamara Zwinak says her family has roots in the area dating back to 1723, although she grew up in California spent her career as a licensed clinical social worker in the corrections industry.
"My entire life has been devoted to public service," Zwinak said.
Zwinak's run for a county legislative position once before, during the 1990s in New York as a member of the Green Party, with which she's no longer affiliated.
In fact, she's no longer affiliated with any party, and is attempting to qualify for the November elections as an unaffiliated candidate.
That's probably the best place for Zwinak.
"I'm fiscally conservative, and I used to be very socially liberal, but I'm not so much anymore," she said, elaborating on her support of the old HB2 and her opposition to the Affordable Care Act, which lies in contrast to her support for universal health coverage.
As an unaffiliated candidate, Zwinak will have to collect exactly 8,013 valid signatures by May 7 to appear on the ballot.
If she does, she'll face the winner of the Republican Primary — Meadows has token opposition from Buncombe County Republican Chuck Archerd — and the winner of the Democratic Primary between Scott Donaldson, D-Hendersonville, Phillip Price, D-Nebo and Steve Woodsmall, D-Pisgah Forest. Clifton Burton, L-Sylva, has no primary opponent.
Like Archerd, Zwinak said part of the reason she was running was in case Meadows takes a position in the Trump administration; rumors briefly circulated about the possibility are just that, for now, but it theoretically remains a possibility.
Zwinak wants to keep her campaign costs under $5,000 and said she'll rely on volunteers to help gather signatures, and thinks people will support her candidacy, at least in principle.
"Signing is not an expression of support for the candidate, but support for democracy," she said. "Even if you don't win there is a benefit to democracy by running or even trying to run."
If Zwinak doesn't meet her goal, she said she'd instead mount a write-in campaign.
"People are really sick and tired of all this partisan politics," she said. "We have to have a vibrant, at least two-party system to keep our democracy healthy."