Archived Opinion
Breathing in the good
Wednesday, February 14, 2018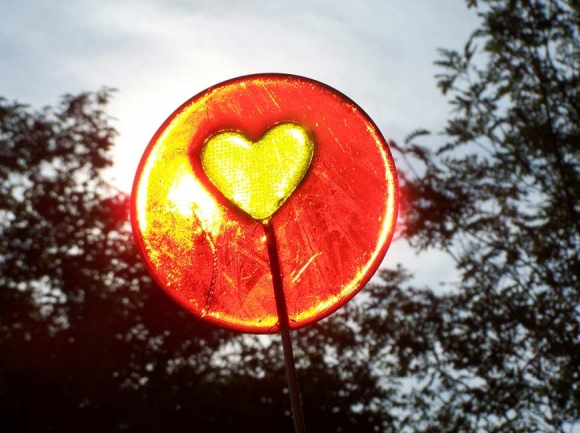 My life is starting to even out. And while I'm happy about this, a peaceful, comfortable life doesn't offer as much column fodder as a melancholy, tragic one.
Five years ago, my mom found out she had breast cancer. Then a year after that, when she was in remission, she was diagnosed with multiple myeloma, a rare blood cancer. It was complications from multiple myeloma that ultimately took her life.
I remember a clear thought right before her breast cancer diagnosis.
It was the Fourth of July. I was relaxing on the back porch with a vibrant mom and dad and two energetic little boys and thinking to myself, "I am so lucky. Breathe in this moment, Susanna. You have two healthy parents and two healthy children. Not everyone is so fortunate."
Soon after, my world spiraled and we were sending my mom's ashes out to sea. It was a quick jaunt from happiness to utter heartbreak. This world is full of dark surprises.
These days, tendrils of hope and optimism swirl around me. Sometimes I get nervous when I feel excited about life, worried something will take it away or that I'm being unappreciative. To counteract these anxious emotions, I routinely send prayers of gratitude in the direction of heaven.
Every morning I wake up earlier than my boys to embrace some quiet time. I diffuse and inhale essential oils and spend time mediating, visualizing, writing and reading. I also spend time verbalizing daily affirmations and praying.
Some of my daily affirmations are: This is going to be a good day. Life is a gift. When feeling down, think of the boys. Always talk to God. Let it come, let it go.
Then I offer my gratitude list. I'm thankful for two wonderful children, new relationships, a healthy body that loves to exercise, family and friendships, a fulfilling career and a warm, cozy home.
These affirmations and thoughts of gratitude are my lifelines.
Valentine's Day is this week. In my mind, this is a holiday for the young. Whether you're 6 years old writing Star Wars Valentines or 16 years old jittery about a date, this holiday is for those with innocent hearts.
I'm celebrating the day of love in my own way, not in a spirit of romance but in a spirit of peace. It feels amazing to not be so damn sad all the time.
I also have some other big news to celebrate this week.
After talking about it for a while, I officially signed up for my first triathlon. The event is May 12 in Tennessee. Initially, I was going to wait until July or August, but I feel really energized right now, so I decided to go ahead and sign up. Another triathlete forwarded me the registration information and I went for it.
A close friend of mine says signing up is the first step. Once a person is signed up, it's really happening. And he's right. I already feel a little nervous, even though the event is still months away.
Next Monday, Feb. 19, starts my 12 weeks of training. Triathlon training involves swimming, running, biking and weight training. It also involves a lot of education about the sport and mental preparation, as well as good nutrition and hydration. With two little boys and a full-time job, finding time to train isn't going to be easy. It's going to require strategic planning and will power, but I'm ready for it.
Throughout my life, I've found that focusing on an external or physical goal does a lot to combat emotional or internal strife. I've been missing my mom like crazy lately. It's true that grief comes and goes in cycles and stages. Recently, I've felt some anger about not having her here on earth, but I'm also moving toward a season of acceptance, which simultaneously makes me sad and happy.
I've experienced an array of Valentine's Days in my life. Each year has its own personality and results in a unique memory. Who knows what I'll think of next year when I look back on this week of 2018?
On the surface it's a holiday of romantic cards, flowers and candy, but on another level, it's a day to be thankful and celebrate love of every kind. Whatever you're up to this week, I hope your heart is full and your gratitude list is long. Breathe in the good moments, my friends. They come and go so quickly.
(Susanna Barbee is a writer, editor and digital media specialist for Mountain South Media, Smoky Mountain News, and Smoky Mountain Living magazine.)