Archived News
WCU gets federal grants to help students
Wednesday, January 03, 2018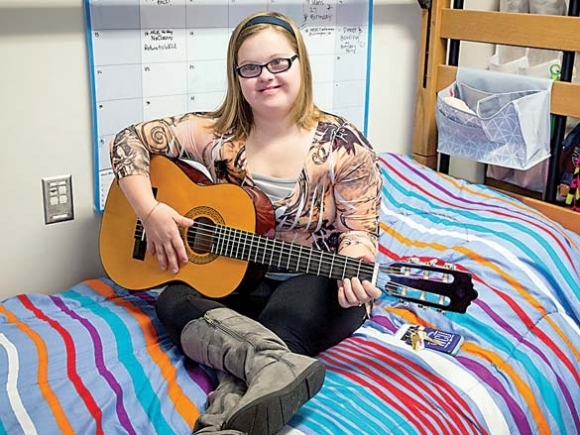 Western Carolina University faculty members Kelly Kelley and David Westling have learned a lot about assisting individuals with intellectual disabilities as they transition into the world of work and independent living over the past decade through the University Participant Program that they co-direct on campus.
Now it's time to spread that information to underserved rural school districts across the state through a new academic program designed to support professional educators in those districts as they work to ease the transition for that same category of students.
WCU's Adelaide Worth Daniels Distinguished Professor of Special Education, and Kelly Kelley, associate professor of inclusive and special education, will be using a new five-year $1.25 million grant from the U.S. Department of Education to fund an online master's degree program called "Roads to Learning and Earning."
All graduates will be expected to fulfill service obligation agreements to work as special education teachers, transition specialists or related service providers in rural school districts.
For more information about the Roads to Learning and Earning Program, contact Westling at This email address is being protected from spambots. You need JavaScript enabled to view it. or 828.227.3287, or Kelley at This email address is being protected from spambots. You need JavaScript enabled to view it. or 828.227.3298
Above: Former University Participant Program student Paige Soderman is spotted playing her guitar in her room at Blue Ridge Hall earlier this year. Soderman completed the program last May and is now working in the bakery at the Publix grocery store in Asheville. Improving outcomes for individuals with intellectual disabilities in regards to employment and independent living is the focus of a new grant-funded academic program at WCU.