Archived Arts & Entertainment
Raleigh hotelier purchases Balsam Mountain Inn
Wednesday, December 20, 2017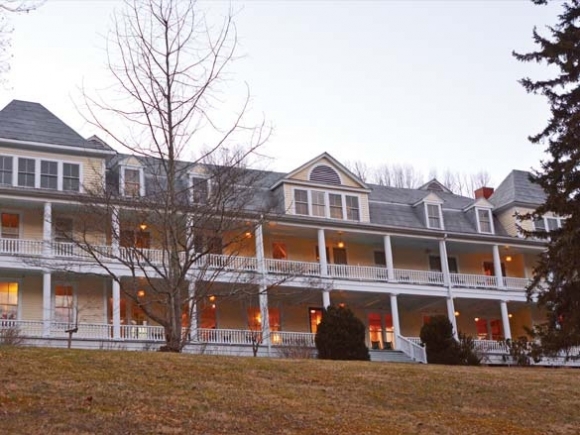 A Jackson County landmark has changed hands.
The Balsam Mountain Inn, a 1908 railroad hotel located at Balsam Gap and listed on the National Register of Historic Places, was purchased Dec. 1 by Marzena B. Wyszynska, an international hotelier and entrepreneur most recently from the Raleigh area.
Wyszynska will continue to operate the business as an inn, arts space and events center.
Wyszynska purchased the inn from Merrily Teasley, whose 1990 restoration rescued one of the few remaining structures of its type in the region. Balsam, at 3,500 feet in elevation, was once home to the highest passenger rail station in the east, and in the early 20th century Southern Railway brought guests in droves from the deep south to escape summertime heat.
Thee 43,000-square-foot frame structure is situated on 23 acres and features 50 guest rooms and dining facilities for 150. It employees between 20 and 30 full-time and part-time staff members year-round, and hosts a popular "Songwriters in the Round" music series with monthly performances.
Wyszynska, most recently vice president of sales and marketing for Twin Tier Hospitality and chief executive officer of the CORE Hospitality Group, has served in various capacities with Hilton, Marriott, Carlson Rezidor, Forte Hotels, Starwood/Luxury Collection, and independent luxury boutique hotels, including over a decade as a general manager.
For further information, call 828.456.9498.
Editor's Note: There will be a feature article looking at the purchase and ownership transition of the Balsam Mountain Inn that will appear in a future issue of The Smoky Mountain News.