Archived Reading Room
Time to clear the desk, part one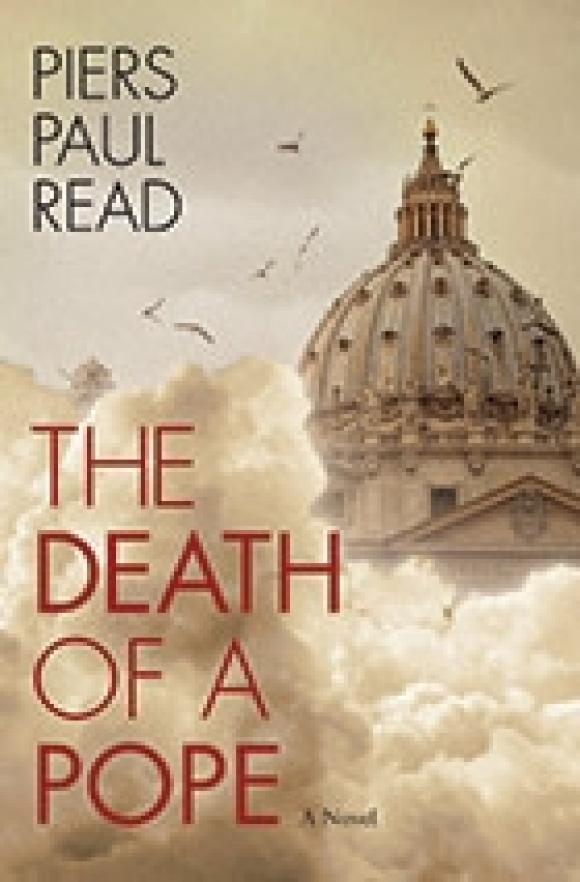 Time to clear the decks — or in my case, the desk.
For whatever reason — to escape our poisonous political atmosphere; take refuge from onerous work; push away some black thoughts; reignite my love of words and language — I have read a raft of books in the last six weeks. Much of my reading occurs in spurts, 15-minute breaks from my obligations, cup of coffee or tea at the elbow, sprawled in a lawn chair in the backyard oblivious, or at least feigning oblivion, to the shouts and scissor-legged running — where in heaven's name do they get the energy? — of half-a-dozen grandchildren.
Anyway, somehow I have in the last two three weeks dashed through five novels, a biography, and a non-fiction book about religion and the public square. In addition, I have explored half a dozen other books, ranging from the essays of Evelyn Waugh to yet another biography of Oscar Wilde, short hikes of reconnaissance rather than full-fledged journeys to the interior.
So here are reviews of some of these books I have finished.
First up is Piers Paul Read's The Death Of A Pope (Ignatius Press, 2009, 215 pages), which I polished off half an hour ago. This novel pits David Kotovski, a young agent serving MI5, the United Kingdom's counter-intelligence and security agency, against the ex-priest and social activist Juan Uriarte, an idealist whose vision of a better world leads him from helping in the soup kitchens and clinics of Africa to planning an act of horrendous terrorism. Caught between these two antagonists are journalist Kate Ramsey and her Uncle Luke, a Catholic priest.
Set in the final year of the pontificate of John Paul II, The Death Of A Pope offers a number of reading pleasures. The author gives us a fast-paced story, a thriller that keeps the reader turning pages, all the while giving us a look at the workings of the Catholic Church, the plight of Africa refugees, an explication of the deadly properties of sarin gas, and the moral struggle between idealism and practicality, between right and wrong when the adversaries are irrevocably divided by their deepest beliefs. In Uriarte, for example, Read paints the perfect portrait of a fanatic, a man who rouses both our sympathies and our fears. In Kotovski, grandson of a Polish immigrant, Read gives us a champion who pushes himself to find Uriarte not only to protect Kate, but thousands of innocent victims as well.
The Death Of A Pope earns an enthusiastic two thumbs up.
In The Inn at the Edge of the World (A Common Reader Edition: The Akadine Press, 1998, 187 pages), Alice Thomas Ellis takes us and five other travelers for a Christmas getaway to an inn located on the coast in the northern reaches of Britain — "the edge of the world." The innkeeper's wife deserts him just before arrival of the five guests: an actress famous for her television commercials, a psychotherapist, a retired Army officer, a young woman who considers her life a failure, and an aspiring actor who is stalking the actress and who is, we soon learn, bughouse nuts.
Years ago, I read Thomas' Home Life, a four-volume collection of newspaper columns also published by A Common Reader, now sadly defunct. With wit and vigor, Thomas described her daily life in those books, and I still return to them, particularly the first one, when I want to sit down with a writer whose prose sparkles like champagne. Very dry champagne, I might add. Over the years, I had several times picked up her novels and dipped into them, only to return them to the library shelves.
Why I waited so long to read an Ellis novel I do not know. Perhaps I just wasn't ready. What I do know is that The Inn at the Edge of the World brought so many delights, right from page one, that I forced myself to read slowly, savoring the crisp sentences, the sly wit, the very real characters, and the meaning behind such themes as Christmas, water, love and death, and ghosts.
The interplay between the book's characters is masterful. Harry, for example, the retired military officer with a tragic past, befriends the beautiful actress, Jessica, and eventually saves her life. Ronald, the psychotherapist whose wife has also left him, is constantly and secretly analyzing those around him, but with little imagination. Anita, the other female guest, soon harbors visions of marrying Ronald, taking him in hand and showing him what a good wife could do for him. Eric, the crazed actor who thinks Jessica is in love with him, acts like a box of dynamite in this tiny group, causing explosion after explosion and thereby altering their perceptions of one another.
In his "Afterword" to The Inn at the Edge of the World, Thomas Meagher, the brilliant editor of the Common Reader books, observed that "being a castaway is precisely the condition which defines the human soul throughout Ellis's work." He goes on to note that these fugitives from Christmas and their own discontents escape to the inn only to find themselves in another sort of confinement. The quote by Horace cited in the book, "They change their sky, but not their minds, who sail across the sea," is stamped into the heart of all but one of Thomas' creatures.
This scenario may sound bleak, but Thomas's humor and her gimlet-eyed take on human nature offset this darkness. In the near future, I plan to visit another of her novels.
"Too many books, too little time." The slogan appears on T-shirts and bumper stickers. In my case, however, it's too many books and too little space on the page. Next time: Clearing The Desk: Part II.
(Jeff Minick is a writer and teacher. This email address is being protected from spambots. You need JavaScript enabled to view it..)