Archived Travel Guide
Bryson City's Nantahala Brewing launches restaurant, open-air taproom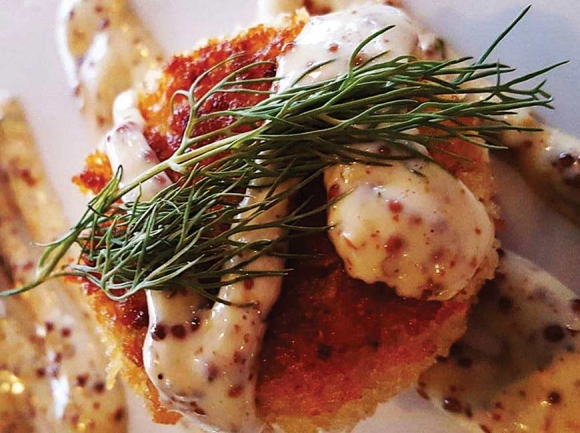 Surrounded by piles of debris, old wood and gravel, Joe Rowland sees opportunity. "This is the inevitable next step for us," he said.
Co-owner of Nantahala Brewing in Bryson City, Rowland wanders around a four-acre lot at the end of Depot Street, less than a block from the flagship brewery. Purchased by Rowland in early 2016, the property consisted of an abandoned warehouse (formerly the RC Cola bottling company) and large open field. Initially, the 11,000-square-foot building was going to be used for Nantahala's equipment storage, barrel aging program and bottling line.
But, as time went along, an idea for the remaining 3,200 square feet of unused space crept into the minds of Rowland and Co. — a restaurant and indoor/outdoor brew pub.
"We've always wanted to be able to serve food, but didn't have enough space in the brewery," Rowland said. "And when we looked at using part of the warehouse for a kitchen, we figured if we're going to build that kitchen, we might as well construct a full-on brewpub."
Rowland is a known businessman, but running a restaurant is a whole other animal, especially in terms of cost and risk. Enter Al Parsons and Chef Meredith Watson.
Currently the general manager for Nantahala, Parsons previously ran the popular Brio Tuscan Grille at Harrah's Cherokee Casino Resort, and also spent many years working within the corporate managing areas of Carrabba's Italian Grill in Ohio.
"We wanted to make sure we had the right person to lead this next chapter, and also not lose sight of our culture and brand at the brewery — Al is that person," Rowland said.
A Bryson City native, Watson has worked her way up the culinary chain, where she found herself in high-end/high-volume kitchens like Ruth's Chris Steak House and other spots in Washington, D.C., before returning to Western North Carolina.
"The kitchen features an 'upscale southern' menu, with meat and produce being sourced from local farms within 60 miles of the brewery," Rowland said.
Nantahala is also increasing its brand outside of Western North Carolina. With products found on shelves and on taps from Swain County all the way to Raleigh, Nantahala also launched in Tennessee, covering upwards of 87 percent of the state. Their craft beer can also be found during Carolina Panthers football games at Bank of America Stadium in Charlotte.
With the restaurant now open, it's all hands on deck for Rowland and Co. as they ready themselves for the change on the horizon.
"It's great because we've spent the last few years tying up all the loose ends of what our customers wanted," Rowland said. "And now that we've done that, this was the last gap we'd yet to fill — the next step is here, and we're ready for it."