Archived News
Waynesville park acreage to grow by almost 20 percent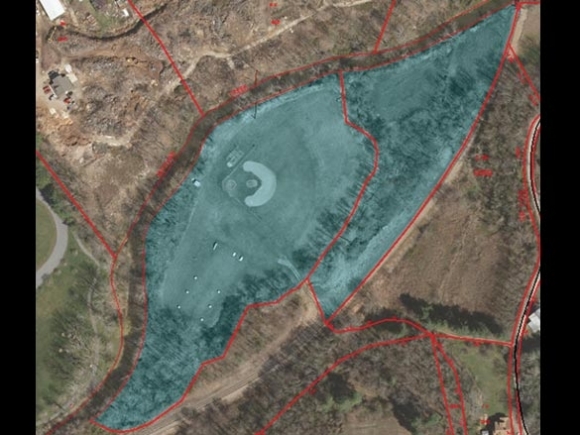 As summer approaches, Waynesville's green spaces are getting greener, but they're also getting greater — in size.
When the town's recreation master plan was first presented to Waynesville aldermen earlier this year, a consultant told them that despite the otherwise-stellar facilities, a town of Waynesville's size should have around 100 acres of park land, based on population.
This revelation admittedly took Mayor Gavin Brown by surprise, as the town had about 52 acres of park land at the time but has since grown that by 10 more than acres after obtaining two more tracts.
"We're ecstatic about the whole idea," said Rhett Langston, director of Waynesville's Parks and Recreation Department.
The first tract, a blighted, crime-ridden spot home to a dilapidated church on Calvary Street in Waynesville's historic Pigeon Street community, totaled about three-quarters of an acre and was purchased from the county in early March for $1.
The town's most recent acquisition — approximately 9.35 acres — was purchased from Schulhofers Inc. on April 11 for $8,022 per acre, or probably about $75,000 total once the official survey comes back.
"The purchase of the lot that adjoins the Waynesville Recreation Center property will accomplish two important objectives," said Waynesville Alderman Jon Feichter. "First, it will expand the land available for recreation use — something the consultant that helped craft the Recreation Master Plan identified as a need. Second, it will allow Waynesville to extend our greenway closer to Lake Junaluska."
The parcels are located adjacent to and just east of the Vance Street Recreation Park, and lie south of Schulhofer's former junkyard on Howell Mill Road.
"One of the best aspects of this opportunity, however, is that it accomplishes both of these objectives at a reasonable price," said Feichter. "That is particularly important in a time when budgets are tight."
Currently, the lot is home to a baseball diamond as well as a training facility used by the Waynesville Police Department and other agencies to train drug dogs.
"We would probably continue to allow that," said Waynesville Town Manager Rob Hites. "[The dog training facility] only sits on a small portion of the land."
Hites said the town would likely use the land to expand the disc golf course that stretches between Vance Street Park and Recreation Park.
During the public input process for the recreation master plan, respondents rated the disc golf course as one of the highest-quality attractions Waynesville offers.
"Disc golf received strong support in the survey, and nationally the popularity of the sport continues to grow," reads the report, prepared by Chicago-based Alfred Benesch and Company. "This course is very popular and heavily used. Unfortunately, the course layout is very restricted and in some places comes into conflict with other recreation activities."
Another added bonus will prove attractive to those who enjoy fishing — the parcel is bordered by Richland Creek and will allow about 1,000 feet of creekside frontage to be opened up to the public.
The recreation master plan survey indicated strong appreciation for existing fishing infrastructure, and fishing continues to be one of the area's major tourist draws.