Archived News
Grants could offset cost of river park project
Wednesday, March 15, 2017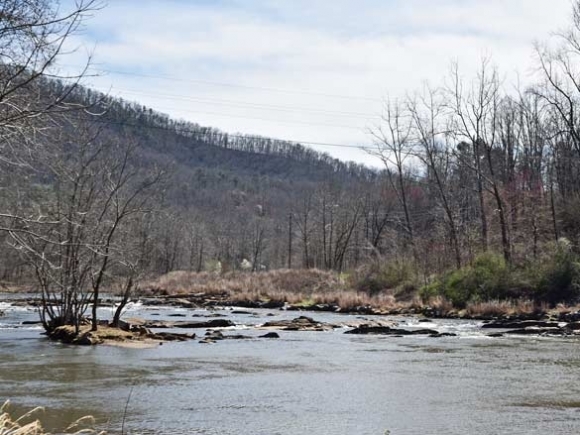 Jackson County is hoping that grants will offset the $847,000 cost of extending water and sewer connections to a piece of land being eyed for a new outdoor adventure park in Dillsboro, and last week commissioners gave the county the go-ahead to apply for just such a grant — $50,000 from the N.C. Department of Commerce.
The adventure park deal is not yet final — commissioners won't vote on whether to sell the land in question until after a public hearing slated Monday, March 20. But grant application deadlines are creeping up, and Jackson's economic development director Rich Price wants to be ready in case the project is approved.
"If there was a point in time going forward where the board decided not to move forward (with the park), then this application would either be rescinded or, if we had been granted an award, we would certainly deny an award of those funds," Price told commissioners during their March 13 meeting.
The grant that commissioners agreed to endorse last week — from the N.C. Department of Commerce's Rural Infrastructure Fund — is just one of three pending grant applications for the adventure park project. Price has also submitted an application for another $50,000 grant, this one from the Golden LEAF Foundation, as well as a $300,000 request to the Appalachian Regional Commission. The ARC grant should be decided in the next 30 days or so, Price said, with the smaller two grants decided in April or early May.
All three grant applications have received "very favorable response thus far," he said.
However, for the results of the grant applications to matter, commissioners will have to approve the sale of a 7-acre tract along the Tuckasegee River in Dillsboro to Western North Carolina Outdoor Development, which is owned by Jackson County businessman Kelly Custer.
Custer's plans call for a multi-purpose adventure center featuring rafting, fishing and camping, and other activities such as zip lines, ropes courses or climbing walls. The idea has been widely lauded among Jackson County leaders who envision it developing into a tourist draw that would boost the economy of Dillsboro and the county as a whole. Under the proposed agreement, Custer would pay $50,000 for the property and agree to a set of stipulations ensuring that he does what he's promised to do. And the county would provide water/sewer infrastructure, site preparation and flood mapping — more than $900,000 total.
Water and sewer would account for most of that investment, clocking in at $847,000. With the grants, it would go down to $400,000.
The land in question has been publicly owned since 2013, when Duke Energy turned it over to Dillsboro following removal of the Dillsboro Dam. Jackson County bought it from Dillsboro in 2014 for $350,000. Efforts to get a river park built on the site have been underway for years, with economic analysis indicating the use would return a high yield to the county's tourism industry.
Learn more
More information about the proposal is available through links on the right-hand sidebar at www.jacksonnc.org. The public hearing will be held at 5:30 p.m. Monday, March 20, in Room A201 of the Jackson County Justice Center.