Archived Mountain Voices
The copper run in the Great Smokies
Wednesday, February 08, 2017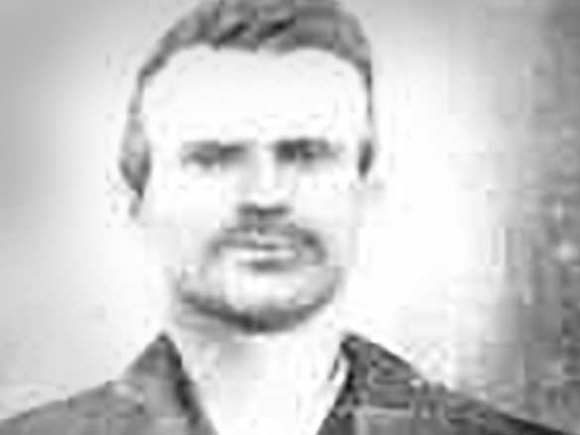 The worldwide annual production of "high conductivity copper" had by 1899 risen to 470,000 tons, of which 300,000 tons were used in the burgeoning electrical industry to produce various types and gages of copper wire.
W.S. Adams — an investor based in Boston who had previously financed a kaolin mine near Webster — asked Mark Bryson, a local prospector, about copper deposits in the area. Bryson recalled that Crate Hall had told him about a potentially rich vein his older brother Fronzy Hall (whose given name was Fronslow), also a Webster area resident, had discovered in the mid-1880s.
Fonzy (sometimes spelled Fronzie) had been visiting Crate who lived on Bone Valley Creek in the present day national park with his wife, Polly, and their 13 children. Fonzy ventured out on his own one day to see if he could locate mica deposits on Little Fork Ridge. He understandably got excited when he broke off with his pick axe a good-sized chunk of rock with an interior that seemed to resemble gold. After he told Crate about what he hoped he'd found, the brothers took Fronzy's rock to the Rev. Bent Cook (whose given name was Benson) who lived on the Sugar Fork above the small community of Medlin and was the first minister on Hazel Creek.
"Copper" was Bent's verdict.
Fonzy was sorely disappointed as gold would have eased his large family's financial woes. Instead, this gold-turned-to-copper story seems to have stuck in the family's collective imagination for generations. In her biographical account of Fronzy prepared for The Heritage of Jackson County (1988), Margaret Hall Hasty speculated that:
"Fonzy may have wished that he had never picked up that golden rock or he may have wished that it had brought prosperity to his family. In either case his daughter, Mary, who went blind in her later years, told of the rock shining in the sunshine the day she first laid eyes on it. She was only nine years old when she first gazed upon its luster, but she could vividly recall every detail at the age of eighty-eight ... The mountains still retain the copper ore that Fronzy discovered so many years ago and so it only seems proper that those same mountains claim his remains also. Jacob Fronslow
Hall died Christmas Day, December 25, 1898. He was buried in a cemetery in Bone Valley, not so very far away from his precious but troublesome and now deserted 'gold' mine."
According to Lance Holland's account in Fontana: A Pocket History of Appalachia (2001) at some point in time, Crate told Mark Bryson about the find and he passed that information, along with an ore sample, to W.S Adams, who, "After receiving the results of the assay of the ore promptly headed for Hazel Creek." (The average assay of ore from the large copper development at Copperhill, Tennessee was .02 percent copper … and the average assay of ore from the Adams-Westfeldt mine was 32 percent copper.) Adams inspected the site, bought [two 100 acre tracts] from Ep Everett, and began developing the mine. About a half-dozen dwelling houses [one of which Horace Kephart lived in 1904-1907], a bunk house, a cookhouse, shops, and a powder house were constructed."
In his book on Hazel Creek scheduled for publication this spring, University of North Carolina at Asheville historian Daniel S. Pierce provides a description of this initial period of site development:
"One of the first men hired by Adams was, of course, Granville Calhoun. As Calhoun recalled, 'Adams hired inexperienced locals to do the mining by hand: We went to work in there with just pick and shovels … I took charge of it from the very first pick they ever struck. And I didn't know, I'd never been inside of a tunnel or anything.' Adams soon expanded his operations, brought in additional laborers from outside and purchased steam-powered equipment to move miners and tools into the mines and bring out the ore. Miners eventually dug thirteen, five feet wide by seven feet tall shafts to access the ore. The Adams Mine, at its peak of operation, reportedly employed more than a hundred men working in shifts.
"George Westfeldt entered the story in late 1900 [because the] New Orleans financier and land speculator, had purchased [in 1869] several tracts of land on Hazel Creek. At the time of this purchase, he had some difficulty locating the boundaries of his new property. Legal descriptions of the day used wording such as 'following the meander of the ridge' as boundary lines and 'a red oak stump' as corners."
Nevertheless, having convinced himself that he was the legal owner of the mines, around 1900 Westphalt opened his own mine not far from Adams.
According to Pierce, "The remains of an Orr & Stembower steam- powered hoist, parts of it still at the site, testify to the investment Westphalt made in the mine. The hoist lowered men and equipment down a 110-foot vertical shaft and hauled the ore out. It is not known how many horizontal shafts workers dug off the vertical shaft or how much ore came out of the mine. Westphalt became convinced that Adams had encroached on his land and filed suit to stop the mining and resolve the title. Both sides claimed the other side moved survey markers and/or falsified records. In 1901, the courts granted Westphalt an injunction until the courts settled the boundary issue and mining at both sites ceased."
Holland summarized the conclusion of this long-running gold-turned-to-copper legal legal soap opera as follows: "The dispute between Adams and Westphalt over the ownership of the mine became the longest court case in the history of the United States. When one of the sides would win a decision, the other side would appeal. Both sides accused the other of tampering with the boundary line markings and many locals became involved in the dispute.
"Granville Calhoun recalled years later seeing 22 lawyers, 11 for each side, in the courtroom at once. Each side spent about a quarter of a million dollars preparing and presenting their case. W.S. Adams and George Westphalt both died before the case was resolved. Finally, in 1927, 26 years after the litigation had commenced, a compromise was reached with the Adams heirs in control of the mine although the Westphalt heirs retained a large interest in the property."
(George Ellison is a naturalist and writer. He can be reached at This email address is being protected from spambots. You need JavaScript enabled to view it..)