Archived News
Board member removed from TWSA mid-term
Wednesday, January 18, 2017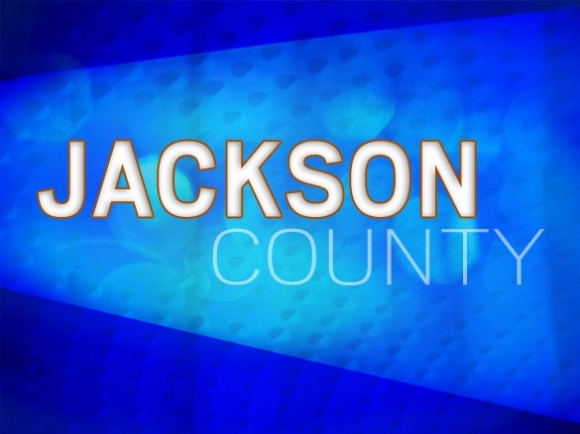 Joe Ward's term on the Tuckasegee Water and Sewer Authority board came to an abrupt end last week when newly elected commissioner Mickey Luker made a motion to remove him during the Jackson County Commissioners' Jan. 9 meeting. The move prevailed in a party-line vote, three Republicans against two Democrats.
"There's definitely citizens and businesses that are demanding change and demanding it's time for a new focus there," said Luker, a Republican who was seated following the November elections. "Anything is just as strong as your leadership, and that leadership has got to start with the board and it goes to the director on down."
Ward, a Democrat, was appointed to the board in December 2015 as the term of his predecessor Doug Cody, a Republican, wound to an end. The board had flipped to a Democratic majority in the three years since Cody was appointed, with four Democrats and one Republican sitting in 2015. A motion to reappoint Cody from Commissioner Charles Elders, the sole Republican at the time, died on the floor, and the board voted unanimously to appoint Ward to a term ending December 2018.
Since then, another election cycle has gone by and the board's composition has changed yet again, with Republicans holding a 3-2 majority. TWSA, which manages water and sewer for the entire county, is run by an eight-member board that contains two members appointed by the county commission.
According to Luker, the decision to remove Ward mid-term was "strictly business" with "never any focus, any thought, anything about the political end of it."
Ward doesn't see it that way.
"I don't agree with it and I feel like it was politically motivated," Ward said.
According to Commission Chairman Brian McMahan, a Democrat, removing a board member mid-term is extremely unusual. It's typical for board members to not be reappointed if the political climate has changed since they were placed on the board, McMahan said, but usually existing members are allowed to finish their terms before they are replaced.
"As far as I know he's made every meeting, he's done a good job, he's been a good member, he's researched the issues, he's done everything you would want your representative on the board to do," McMahan said of Ward. "I have no complaints about his service. I think he's done a great job and deserved the right to finish his term out."
According to TWSA minutes, Ward has attended every meeting since his appointment.
Meanwhile, Luker said that the decision to remove Ward was two-fold. The first reason was the need for a change in direction on the board, he said. TWSA has come under scrutiny lately for its high impact fees, with critics alleging that the organization is unfriendly to economic development.
"I just think that the whole focus of TWSA, period, needs to be reevaluated and what it was initially established for and that whole charter," Luker said.
Getting new leadership on the board, Luker believes, is key to making that happen.
Ward, however, says that it's misguided for Luker to remove him based on the direction his membership is nudging the board, because Luker has not attended any TWSA meetings since Ward's appointment a year ago.
"They said that I was replaced so they could go another direction, and they don't know what direction I was going in because nobody ever asked me," Ward said. "They have no idea how I feel about what."
According to Ward, the first he knew of his removal from the board was a phone call he received from a local reporter the next day.
Tom Sawyer, owner of Tom Sawyer's Christmas Tree Farm in Glenville, will replace Ward on the TWSA board. After Ward's removal, commissioners voted unanimously to appoint Sawyer.
"He's got experience, he's served on TWSA before. He has a good understanding," McMahan said. "I have nothing negative to say about Tom Sawyer."
However, he added, it did seem odd that the new appointment would be a former TWSA board member, if indeed Luker's aim in removing Ward was to get some new blood on the board to change its direction.
Luker believes that Sawyer's record speaks for itself.
"Tom Sawyer brought a massive amount of knowledge and experience to that board and made a lot of progress in TWSA being able to acquire Horsepasture (tract in Cashiers for a future sewer treatment plant) and expand that system," Luker said. "He was so instrumental in being able to make those contacts and make those things happen."
Sawyer will not be the only new member on the board. Former commissioner Mark Jones, who lost his seat to Luker this fall, had served as the commission's representative on the board, but his term ended in December. Ron Mau, a Republican who defeated incumbent Vicki Greene this fall, will take his place.
Though Luker had previously served 7.5 years on TWSA, he said Mau was the better choice for the appointment due to his background in finance and engineering. Mau holds bachelor's and master's degrees in civil engineering, as well as an MBA and a Ph.D. in finance. However, in replacing Jones, a Cashiers resident, with Mau, a Forest Hills resident, Luker saw a need to keep a representative on the board from the southern end of the county. This, he said, was another reason to remove Ward and appoint Sawyer.
"I think we picked and brought to the table the two best people that could be on that board for this situation we have, this crossroads," Luker said.
In Ward's mind, however, there's still a question hanging in the air.
"Well, who's going to represent this end of the county?" he asked.
Ward lives in Whittier, which runs off the TWSA-operated Whittier Sanitary District. The current board has no members from that area. Bottom line, he said, the board should have let him finish out his term before replacing him with somebody else.
"The previous commissioners let Doug Cody fill out the remainder of his term, and that's whenever I got appointed," Ward said. "Evidently this new board is not as accommodating."
Luker, meanwhile, stands by the board's decision and is enthusiastic about the perspective that the new board members will bring to the table.
"I wouldn't take it as anything personal," he said. "Just think of it like any other organization. When you've got issues and you've got problems and you've got people coming every day that it's time for a new focus there — I'll just stick to my whole statement there that it needed to be two new board members."