Archived News
Planning Jackson's future: Preliminary comp plan comments yield mix of praise and concern
Wednesday, December 07, 2016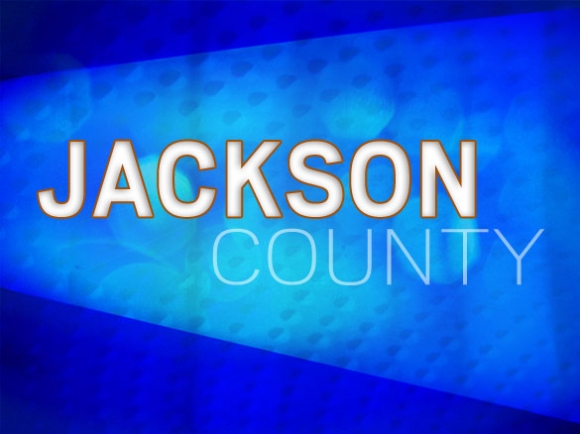 Making their way around a room studded with tables, informational posters and documents for review, Jackson County residents took advantage of their first opportunity — Tuesday, Nov. 29 — to see where county leaders envisioned steering the county over the next 25 years.
The Jackson County Comprehensive Plan, every inch of which has been discussed and debated for two years in a steering committee representing a variety of sectors, is now nearing the finish line for adoption by the county commissioners. But first, it's going on tour to gather public comment as to what might be missing or misguided in the draft plan. The first stop on that tour was Nov. 28 at the Jackson County Center on Aging, where 47 people — 14 of them steering committee members — came to look over the information and offer comment. Overall, the feedback seemed to be positive.
"It's clear that there was a lot of work put into this, and it's awesome — the maps and amount of preparedness and information that's in it is great," said Leigh Ann Young, a member of the Webster town board. "The turnout is also ensuring the community is paying attention."
However, attendees had their share of comments, as well as some criticisms.
Pat Thomas, for instance, was shocked to see that a new animal shelter was not mentioned anywhere in the plan. Jackson County's subpar animal shelter has been the subject of public discussion for the past couple years, with commissioners forming a task force — which Thomas chaired — to determine what features a new shelter should have. However, when a building estimate came back much higher than expected, the project was put on pause as commissioners began to focus their attention on upgrading the health department building.
"There's nothing — nothing on the shelter here," Thomas said.
Similarly, Cullowhee resident Rick Bennett was disappointed that the plan didn't mention development of a river park in Cullowhee. Bennett is a member of the Cullowhee Revitalization Endeavor, a group that's been working for years to plan and fund a river park along the rundown area where Old Cullowhee Road meets Wayehutta.
Cullowhee resident Aaron Littlefield, meanwhile, didn't have criticism so much as he did some questions. Littlefield, 24, has had some personal experience with the housing issues described in the plan.
"My wife and I probably fit the profile of most people that are relocating to Jackson County, which would be younger people — or, more specifically, college students that might stay in the community," Littlefield said. "There definitely is an issue with rising costs and there is also an issue with the quality of house."
However, he questions what the proposed solutions to those issues might mean in practice. Objectives within the plan include "develop quality housing for the county's workforce" and "research public/private/nonprofit partnerships to provide more housing options." Littlefield wants to know how those goals might be funded — through subsidies or new government programs?
"Anytime there's anything publicly funded, it's actually taxpayer-funded so I'm interested to see where the money for this is going to come from," he said.
The issue with addressing Jackson County's housing shortage is that the kind of housing that's needed isn't government-subsidized low-income housing. Rather, it's inexpensive habitations for working families, and that's up to private enterprise to provide. Littlefield suggests reviewing county policies to see where regulations could be rolled back to encourage development of needed housing.
Jackson County has a lot to gain from addressing the housing problem, said Sylva businesswoman Bernadette Peters. Many people who work at Harris Regional Hospital and Western Carolina University pay their property taxes elsewhere because they can't find anywhere to live in Jackson.
"They make their money here and they leave. They don't spend their money here and it's partly because they can't find the right housing for what they can afford," Peters said.
Transportation was another common topic that night. Jackson County's population is growing, but the county's mountainous terrain makes it hard to accommodate all those cars.
"I'd personally like to see more multi-modal stuff," said Sarah Thompson, director of the Southwestern Commission and a member of the steering committee. "I think the population around here is bent to active transportation, but we're not set up for it. There's only so much you can do with roads. We don't have a lot of space for them."
References to multi-modal transportation — whether that be foot, bike or bus — are rampant in the plan, appearing as part of the objectives for everything from education to economic development to transportation. Peters agrees that's likely to be an important goal to pursue going forward. She'd like to see a ramped-up greenway system that connects all the towns in Jackson County, serving as a tool for both recreation and transportation. The county could even take it a step forward, she said, and aspire to something like the Virginia Creeper Trail that goes through Abingdon and Damascus in Virginia, attracting large numbers of visitors every year.
Such an amenity, she said, would serve only to enhance the tourism economy on which Jackson County depends.
"I kind of look at it from the perspective of a rising tide raises all ships, so if we can get more tourists and permanent residents, everyone's going to do better," she said.
Young, meanwhile, hopes to see caution in how that growth is planned, particularly when it comes to the roads. Webster is a small, rural community, and allowing too much traffic to flow through it would drastically change its character, she said.
"We're very hesitant about the new roads because they are impacting our small town in terms of traffic," she said. "It's diverting through our little community."
Helen McCaskill, meanwhile, was full of praise for some recent road projects. She wanted to say thank you for the "beautiful bridge and the path connecting the community college and roundabouts." The county's headed in a positive direction, she said, and additions such as the Eastern Carolina University School of Dental Medicine and the Department on Aging building are wonderful.
However, she hopes that the comprehensive plan will translate into an expanded water and sewer network. She and her husband own two adjacent lots in Cullowhee but can't get water and sewer on them. And that's impacting their ability to sell one of the lots, which they would like to do.
The Nov. 29 meeting was just one of five planned throughout the county, with the steering committee planning to look through the comments and consider how the plan could be revised before it's presented to commissioners for adoption.
"I hope it will lead to some good discussion," said Commission Chairman Brian McMahan.
Be heard
A series of community meetings has been scheduled to take input on the draft Jackson County comprehensive plan, which outlines goals for the next two decades covering everything from education to infrastructure. All meetings will be drop-in sessions running from 5 to 7 p.m. with planning staff and materials on hand.
Monday, Dec. 12, at the Cashiers Library on 249 Frank Allen Road, Cashiers.
Tuesday, Dec. 13, at the Savannah Community Building on 4752 U.S. 441 South, Sylva.
A draft of the plan is available at www.jacksonnc.org/planning.html under the heading "Comp Plan."