Archived News
Meadows re-elected for third term in Congress
Wednesday, November 09, 2016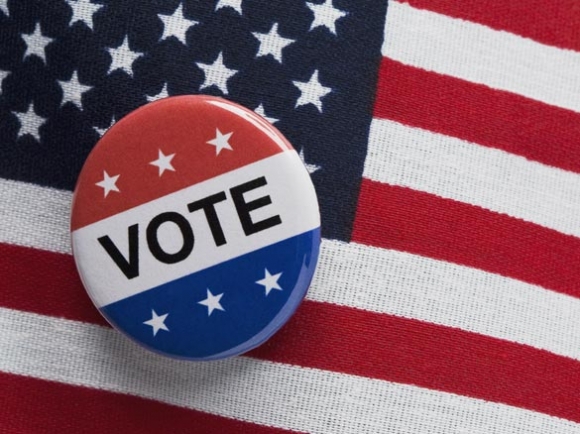 Incumbent Congressman Mark Meadows, R-Cashiers, will continue to represent the 11th District of North Carolina after defeating Democratic challenger Rick Bryson.
This will be Meadows' third term in Congress. He was first elected in 2012 when he beat out Democrat Hayden Rogers with 57 percent of the vote.
Meadows only gained momentum in 2014 — he received 63 percent of the vote while running against Tom Hill, D-Zirconia. As of press time Tuesday night, Meadows had a solid lead on Bryson — with 90 percent of precincts reporting, Meadows had about 64 percent of the vote.
Meadows addressed the Haywood County Republican Party Tuesday night and thanked them for their hard work to get the vote out.
"When I look at the outpouring of support from all of Western North Carolina, it didn't just come from people of my own party — it came from Democrats and unaffiliated voters, farmers, business people and school teachers," Meadows said. "I look forward to serving them for the next two years."
Meadows said his top priorities would continue to be making sure veterans and military personnel get the resources and benefits they deserve and also continuing to improve the economy.
"We want to create an environment that allows small business to prosper and family farmers to not be burdened with regulations that Latin America and China don't have to contend with but we do," Meadows said. "I want to be an advocate for those farmers, small business, law enforcement and first responders."
Meadows was elected four years ago with the promise of being available to his constituency and putting their needs above party-line voting in Washington, D.C. To accomplish that goal, Meadows has offices in each of the counties he represents. In Congress, he has taken many votes that didn't sit well with his party leaders.
Meadows also considers himself an advocate for conservative principles and Christian values and says he's championed fiscal responsibility, accountable government, pro-growth economic policies, pro-family and pro-life initiatives, and a strong national defense during his time in office.
Bryson called Meadows' ethics into question during the campaign, but it didn't seem to make a difference with voters. Meadows is currently being investigated by the congressional ethics committee for the way he handled inappropriate misconduct allegations against his Chief of Staff Kenny West. Several female staffers came forward in late 2014 accusing West of inappropriate behavior.
Meadows said he fired West as soon as accusations were made, though West wasn't officially terminated until May 2015. To make matters worse, Meadows paid West a three-month salary severance package of $58,000, which is not allowed in Congress. Meadows said he acted in good faith and is cooperating with the investigation.
US House District 11
Mark Meadows (R) Rick Bryson (D)
Haywood 18,799 10,941
Jackson 9,713 8,307
Macon 11,598 5,570
Swain 3,322 2,594
Partially Reported