Archived News
The Book of Joe
Wednesday, August 10, 2016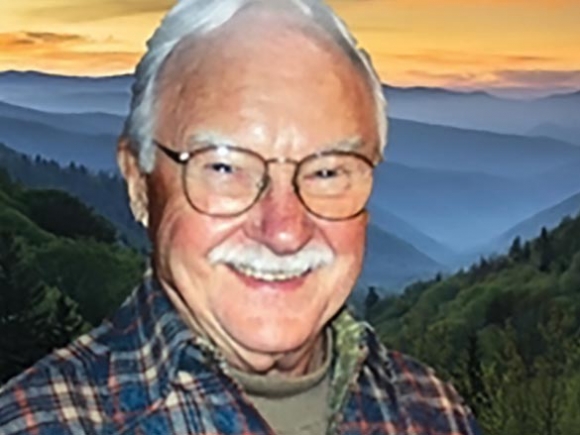 Brenda O'Keefe has dozens, if not hundreds, of stories about the people who have passed through her life at Joey's Pancake House since 1966.
But aside from the occasional celebrity — driver Richard Petty, actor Gig Young, and comedian Zach Galiafinakis, just to name a few — her stories tend to center on the everyday folks who have made Joey's a part of their lives over the past five decades.
And who better to tell those stories than the customers themselves?
O'Keefe recently commissioned a book, appropriately titled "The Book of Joe," after her late husband Joey.
Her inscription on the opening pages reads, "The Book of Joe is dedicated to Joey, a giant of a man. Joey always put others first while still living the best life. It is a celebration of fifty years of loving family, nurturing friends and loyal customers who have made it all possible. I am forever grateful to you."
What follows are no more words from O'Keefe, but rather more than a hundred glossy pages of photos and stories sent in by customers and employees of Joey's.
Some of these stories by those customers and employees — reproduced below — paint quite a picture of the establishment, in the words of the people who lived them.
Sometime around 2002 we went to pay our bill and when Brenda saw my Antarctica hat she said, "Have you really been there?" I said "Yes, I have, and I'm going back again next year." So that's how a Joey's shirt, sign and bags of pancake mix made it to various locations in Antarctica. Everyone on the trip got a big kick out of me pulling out the sign and asking someone to take a picture (I was still in the military and deployed in support of the New York Air National Guard). I retired in 2008 after serving 40 years.
— Chief Master Sgt. David Feimster, Retired
We have been eating at Joey's for the past 49 years. We drive from Statesville, N.C., to Maggie Valley just to eat with you all. Joey always had a big smile, made us feel so welcome. We like coming because the food is always hot and good and the employees are always very nice and friendly. My husband's favorite is the Corned Beef hash. Nobody makes it like Joey's. Thank every one of you for making Joey's such a special place.
— Larry & Inez Elkins, Statesville N.C.
While serving as host I was always amazed at the number of guests who would drive 1 to 2 hours on a Saturday morning just for a Joey's breakfast. It was always fun working at Joey's and knowing I was the only host (male) Brenda ever hired (according to Brenda).
— Jerry Cohen
When my mom and I began searching for a mountain home in Maggie Valley, my aunt had but one piece of advice: "Eat breakfast at Joey's!" Though it had been thirty years or more since she had last visited the Smoky Mountains, she recalled fondly that Joey's was always a highlight of every visit. I am happy to report that her memories served her well and we are excited to have settled in Waynesville so that we can eat Joey's often and bring our guests whenever they come!
— Ginger Roth
We went to Maggie Valley in the late 1960s taking our three small children to Ghost Town. As we were sightseeing we passed Joey's Pancake House and my husband said, "That's where we will eat breakfast in the morning." The next morning when we got to Joey's people were lined up all the way down the sidewalk. We decided it must be good food if people were willing to stand in line to get something to eat, so we lined up and waited our turn. We were so glad because those were the best pancakes we had ever eaten. We made it a place we came every year to get some pancakes. As time passed, our children grew up, married, and gave us seven beautiful grandchildren that we've brought to Joey's for pancakes. Now God has blessed us with three great-grandchildren and we look forward to bringing them to Joey's to introduce them to the world's greatest pancakes. If you have never eaten at Joey's my advice to you is pack up, go to Maggie Valley, and get a surprise of your life when you dig into some of the world's best pancakes.
— Howard & Louise Michaels, Morganton, N.C.
I worked for Brenda and Joey for three years while I was in high school, 1974-76. It was my first job and I learned the importance of good customer service. Brenda has an amazing ability to remember people and to make them feel welcome. It was hard work but the food was great and everybody wanted to eat at Joey's. We made sure the food got to the table hot and fast. Favorite sayings from Brenda: "Take your people some more coffee." "Nobody likes cold eggs." Some good words to live by.
— Mary Ellen Wickham Lemberg
Joey's is a very special place to enjoy a wonderful breakfast, as we have for many years. My husband loved going to Joey's and liked to tease the waitresses. In his final year, they made him feel so special. When he passed away, they came to his memorial service wearing their Joey's shirts, as this was his request. Everyone at Joey's is so special and loved by all my family. When they come to visit the first place they want to go is Joey's.
— The Paul Johnson family
I am a 5th generation fan of Joey's. My grandparents came with us at its inception along with my parents, my sister and I, eventually our spouses, children, and now grandchildren. I first met Joey and Brenda when I was about 14. I thought Brenda, being only a few years older and married to an older man, was the coolest thing ever. I immediately loved and looked up to them both. Joey's is a family tradition. It is a part of my heritage. It brings my family together in a familiar environment, one that reminds me of home. And the food can't be beat — anywhere. Especially the FRENCH TOAST! Also, my grandson always thanked God for Joey's in his evening prayers. That says it all.
— Sonia Barringer Davenport