Outdoors Latest
Dark skies help migrating birds
Wednesday, September 13, 2023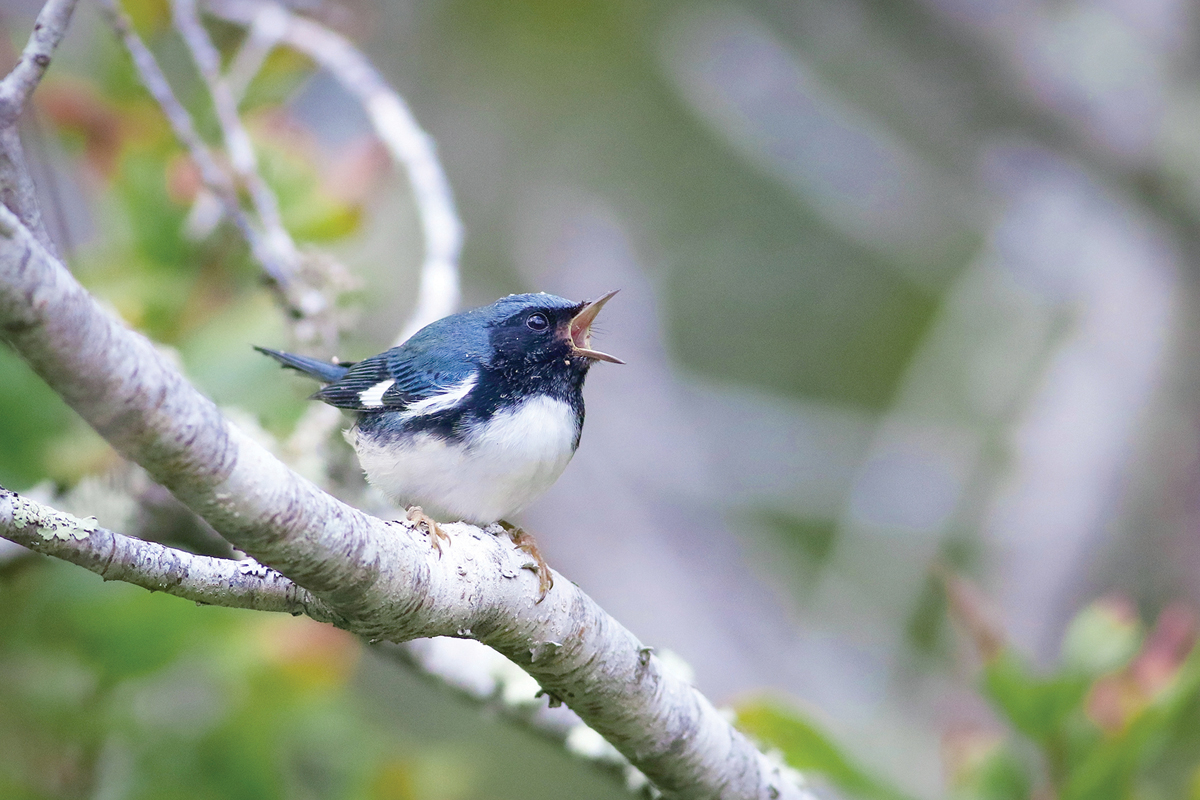 A black-throated warbler sings from its perch. Skyler Kardell photo
Audubon North Carolina is urging residents to help keep the skies dark this fall to help birds as they migrate south.
Light pollution can have negative impacts on birds year-round, but especially during migration. Many birds make their long migrations south at night, using the moon and starts to navigate. Bright lights can attract birds, disorienting them and causing them to collide with buildings or collapse from exhaustion. According to the Smithsonian Migratory Birds Center, an estimated 300 million to 1 billion birds are killed each year due to fatal building collisions. In Chicago, research by Field Museum staff demonstrated an 80% reduction in collisions when building lights were turned out.
Between Sept. 10 and Nov. 30, Audubon is asking people to turn off excess lighting at night. As an essential stopover state for millions of migrating birds, North Carolina has been a leader in the lights out movement or over a decade. Five cities, including Asheville, adopted Lights Out programs since fall 2021.
"No matter where you are, you can help birds this fall by turning off lights at night and encouraging others to do the same, including your employer or building manager," said Audubon N.C. Interim Executive Director Curtis Smalling.
Actions that can help migrating birds include turning off exterior decorative lighting, pot lights and flood lights; substituting strobe lighting, reducing atrium lighting and interior lighting — especially on high stories — wherever possible; closing blinds and curtains, downshielding exterior lighting, installing automatic sensors and controls, and avoiding overlighting with new, bright technology.