Archived Outdoors
Cataloochee opens
Wednesday, November 16, 2022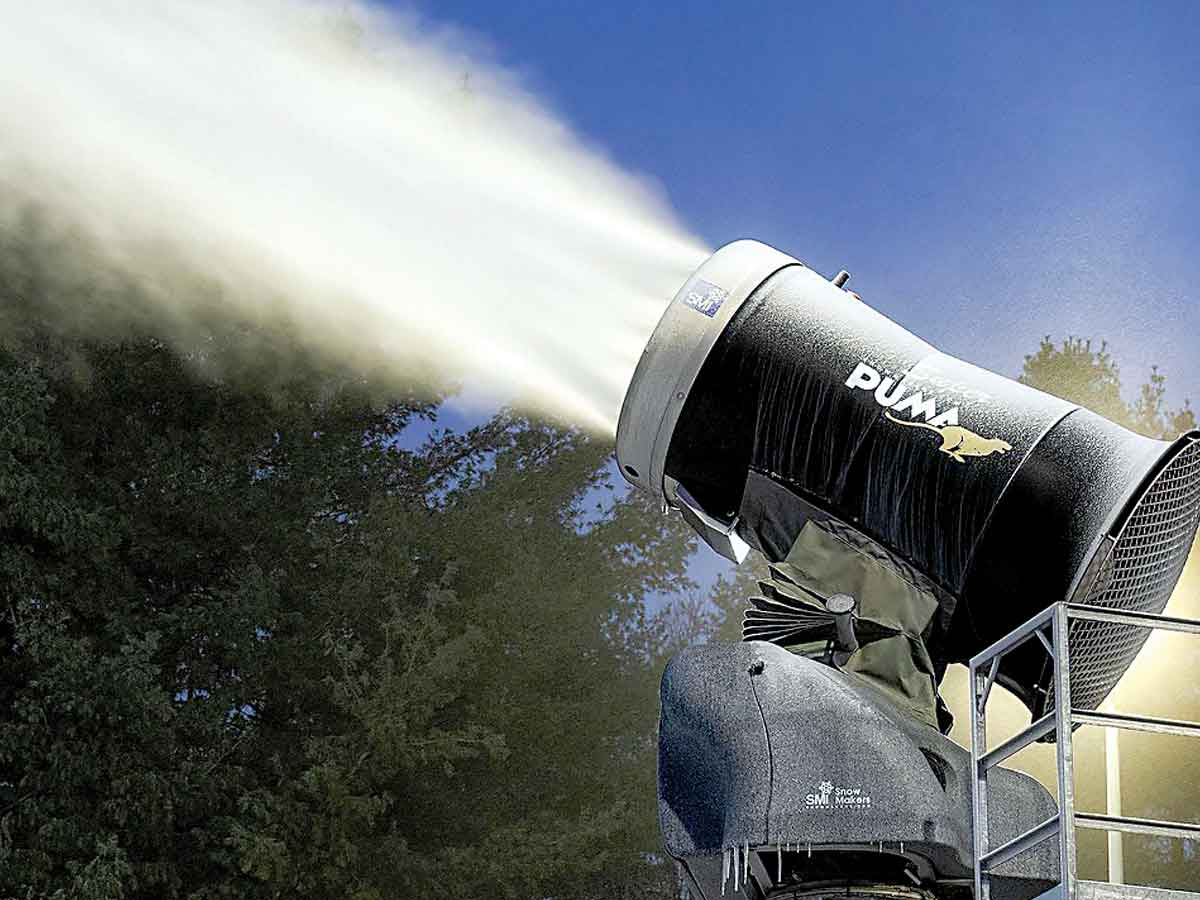 A snow machine blows snow onto one of Cataloochee's ski slopes. Cataloochee Ski Area photo
Cataloochee Ski Area opened for the season Monday, Nov. 14, after starting snowmaking with the onset of cold weather the previous day.
For opening day, one aerial lift operated 9 a.m. to 4 p.m. with skiing and riding on five trails: Upper Omigosh, Rock Island Run, Lower Omigosh, Rabbit Hill and Beginner's Luck. Through Dec. 9, the ski area will be open 9 a.m. to 4:30 p.m. on non-holiday weekdays and 8:30 a.m. to 4:30 p.m. weekends and holidays, including Thanksgiving. Special hours Nov. 23, 25 and 26 are 8:30 a.m. to 10 p.m.
Last year, Cataloochee opened for the season on Nov. 20. For updates on the 2022 season, visit cataloochee.com or follow the ski area on social media.