Outdoors Latest
Tribe, Forest Service sign co-stewardship agreement
Wednesday, November 16, 2022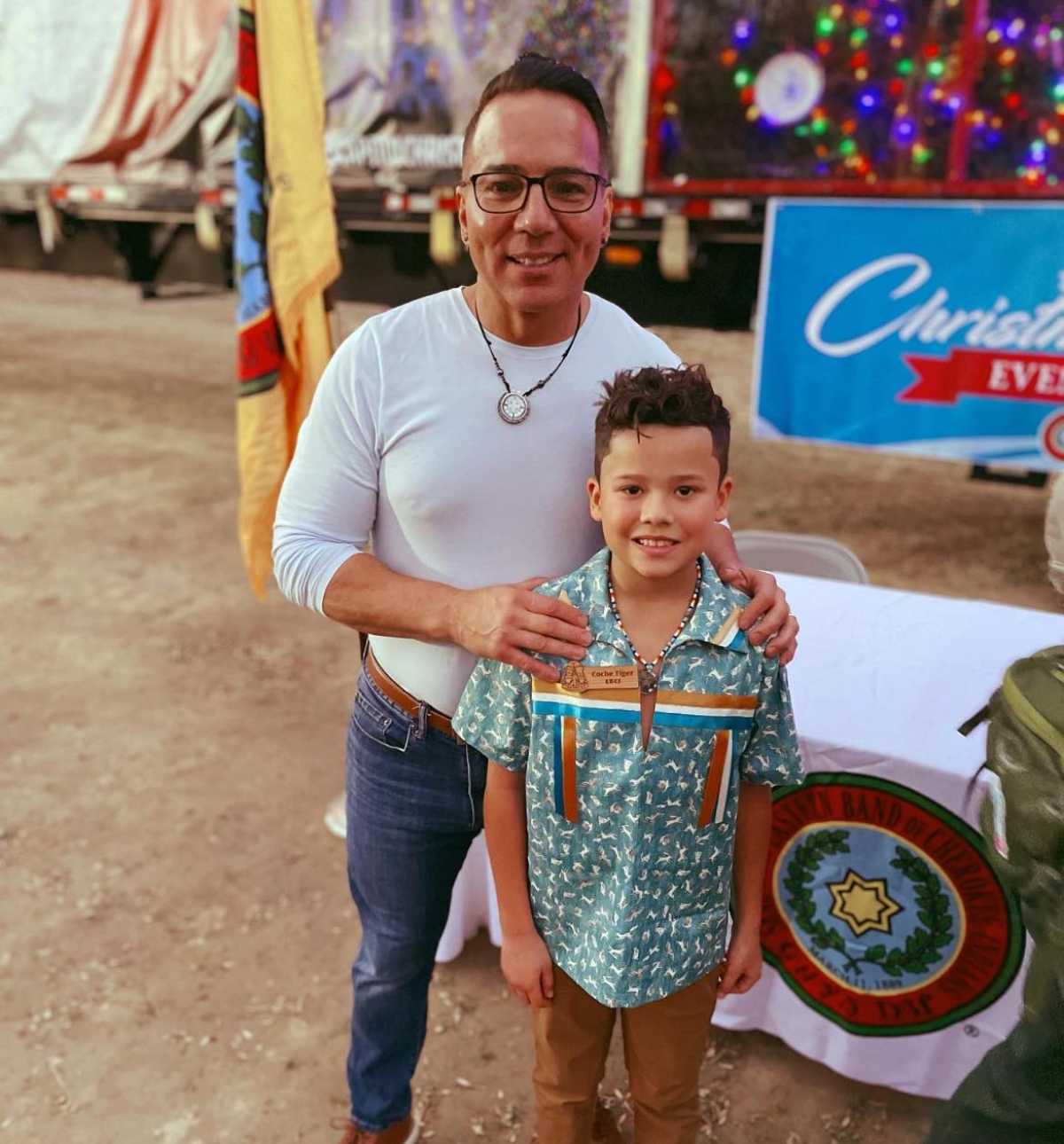 Principal Chief Richard Sneed stands with Coche Tiger, who will light the Capitol Christmas Tree in Washington, D.C., at the signing event.
A new agreement between the Eastern Band of Cherokee Indians and the U.S. Forest Service will allow the two entities to collaborate on management of the tribe's 54,000 acres of forestland.
The agreement, the first of its kind in the Forest Service's Southern Region, opens funding and support opportunities for the Forest Service to perform management activities on trust and tribally owned restricted lands bordering or adjacent to the Pisgah and Nantahala national forests.
"Our partnership with the U.S. Forest Service is a testament to what can be achieved for tribes when representatives of the government come to table with genuine, meaningful thoughts and dialogue," said Joey Owle, Secretary of Agriculture and Natural Resources. "We have been able to advance our tribal interests, such as strategic forest management, along with pursuing mutually beneficial goals and objectives, that at the foundation of it all, co-stewardship of lands that we all come home."
Principal Chief Richard Sneed and Regional Forester Ken Arney signed the proposal, authorized under the Tribal Forest Protection Act, during a ceremony Sunday, Nov. 6, preceding the U.S. Capitol Christmas Tree tour celebration at Oconaluftee Island Park. The tribe's Timber and Natural Resources Committee gave its support to the proposal during an Aug. 17 meeting, and on Thursday, Sept. 1, Tribal Council unanimously approved it.
"Our people have always maintained a strong connection to the earth. Cherokee culture is imbued with gratitude for our land and its countless resources," Sneed said.
EBCI already has a strong relationship with the Forest Service, helping to incorporate traditional ecological knowledge into forest management.
"I deeply value the relationship that has developed between the Eastern Band of Cherokee Indians and our Forest Service team," Arney said. "It is engagement and commitment like this that allows us to manage the landscapes for mutual benefit."
Managing fire and white oak are important elements of Cherokee relationships with forests in the Southern Appalachians. Settlement, logging and fire exclusion have altered forests and impacted culturally important forest products and practices. Integrating artisan and traditional ecological knowledge with silvicultural and fire research will inform forest management. Planned work includes prescribed fire, treating non-native and invasive species, and managing species and places valued by tribal members. Projects will provide multiple benefits to the Forest Service, EBCI and the local community, including restoring forest resiliency and productivity.
"Tribal connections in Western North Carolina extend to time immemorial. As co-stewards of the national forests, we'll continue working together to manage forests for shared values while simultaneously reducing fire risk, making forests resilient to climate change and protecting places of tribal significance," said National Forests in North Carolina Forest Supervisor James Melonas.
Leave a comment
2

comments
Thanks For Sharing Informative Blog.

Thursday, 11/17/2022

Thanks For Sharing Informative Blog.

Thursday, 11/17/2022