Sponsored content
Sponsored: Cybersecurity Awareness Month
Thursday, November 03, 2022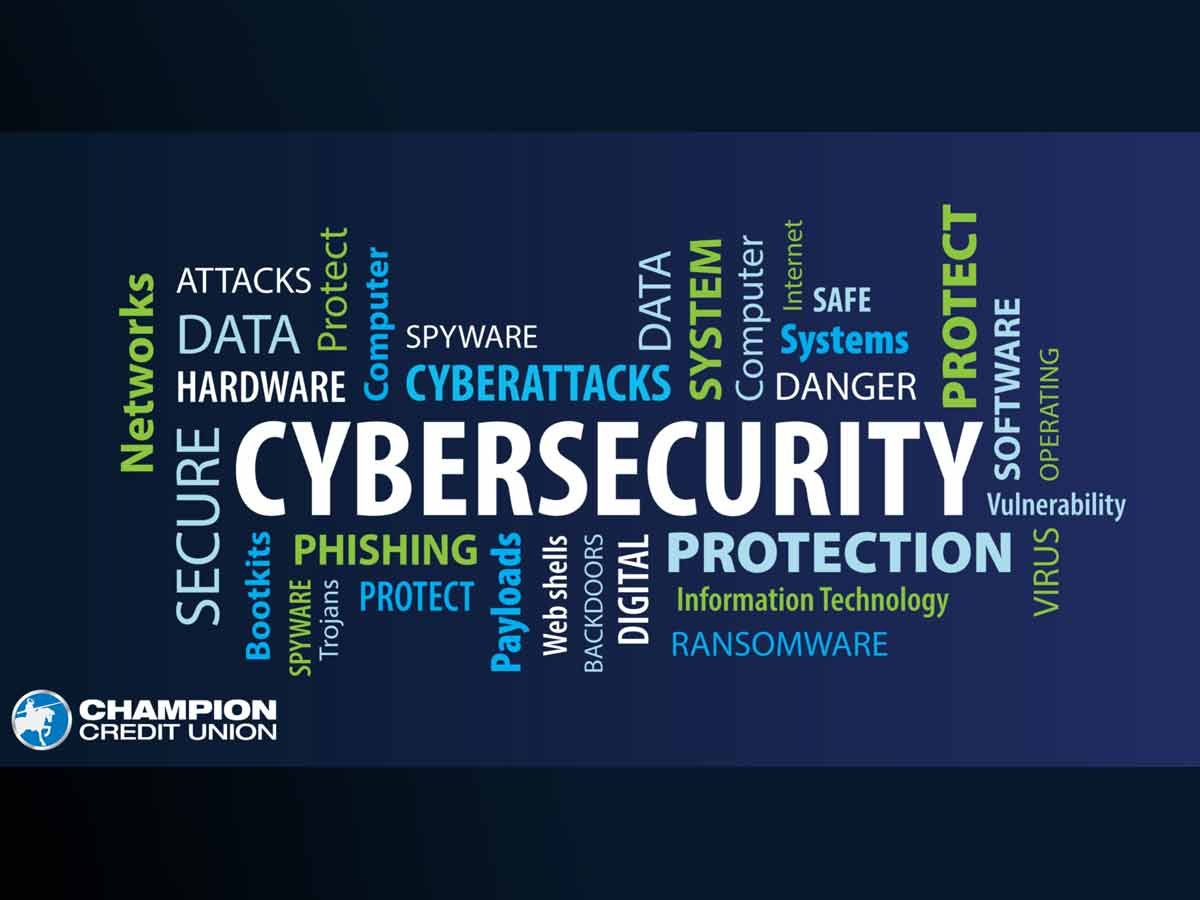 At its most basic level, cybersecurity is the protection to defend internet-connected devices and services from malicious attacks by spammers, hackers and other cybercriminals. Companies and corporations use cybersecurity to protect against phishing scams, ransomware attacks, identity theft, data breaches and financial losses.
In today's tech-driven world, we manage almost everything online, from shopping to banking to medical portals. With that in mind, we have to be extremely careful to protect our personal and financial information. The landscapes of cybersecurity and cyber threats are constantly evolving, meaning we need to be on our toes more than ever.
The important thing to remember is to not let fear stop you from managing your finances online or trusting your financial institution to keep your personal information safe. Below are several tips to ensure you feel confident accessing and managing your money online.
Don't be naive: Always be on guard. As they say, knowing is half the battle, so while you don't need to be fearful, you do need to be careful. It's important you trust your bank's online dashboard, but it's advised to create strong passwords and if possible, log on while at home or on another secure wireless network. When purchasing items online, it's wise to use credit cards as opposed to debit cards or your checking account number. Be leary of any site that asks for your checking account and routing numbers. Fraudulent credit card charges are easier to address than someone hacking into your checking account.
Take care of the young and elderly: Hackers and other cyber criminals are smart and they intentionally target certain demographics to increase their chances of gaining access to someone's financial information. Young people can be very trusting and often innocently put their debit card number tinto purchasing sites, only to realize weeks later it's been confiscated. The elderly are often the victims of phone call scams where a criminal poses as someone from a financial institution in an attempt to gain access to the individual's account information. If you have young and/or elderly people in your family, please warn them of these malicious threats.
Use trusted sources: We all need more efficiency and ease in our lives, so it's okay to utilize banking and other financial apps, but ensure they are trusted sources. Stick to verified apps purchased through app stores, such as Apple Store or Google Play. These two stores have many layers of protection. Also, diversify your usernames and passwords, and do not give them to anyone. These additional steps will make it more challenging for a cyber criminal to access your records. Regarding texts and phone calls, never give out any personal information. If the text or phone call says it's from your financial institution, call or visit your bank yourself to follow up and see if the information is legitimate or if it's a scam.
Having someone hack into our financial records is a headache no one wants to deal with. For more information on how to keep your finances protected, please visit championcu.com/protect-yourself.