Archived Outdoors
Red wolf arrives in Asheville
Wednesday, December 08, 2021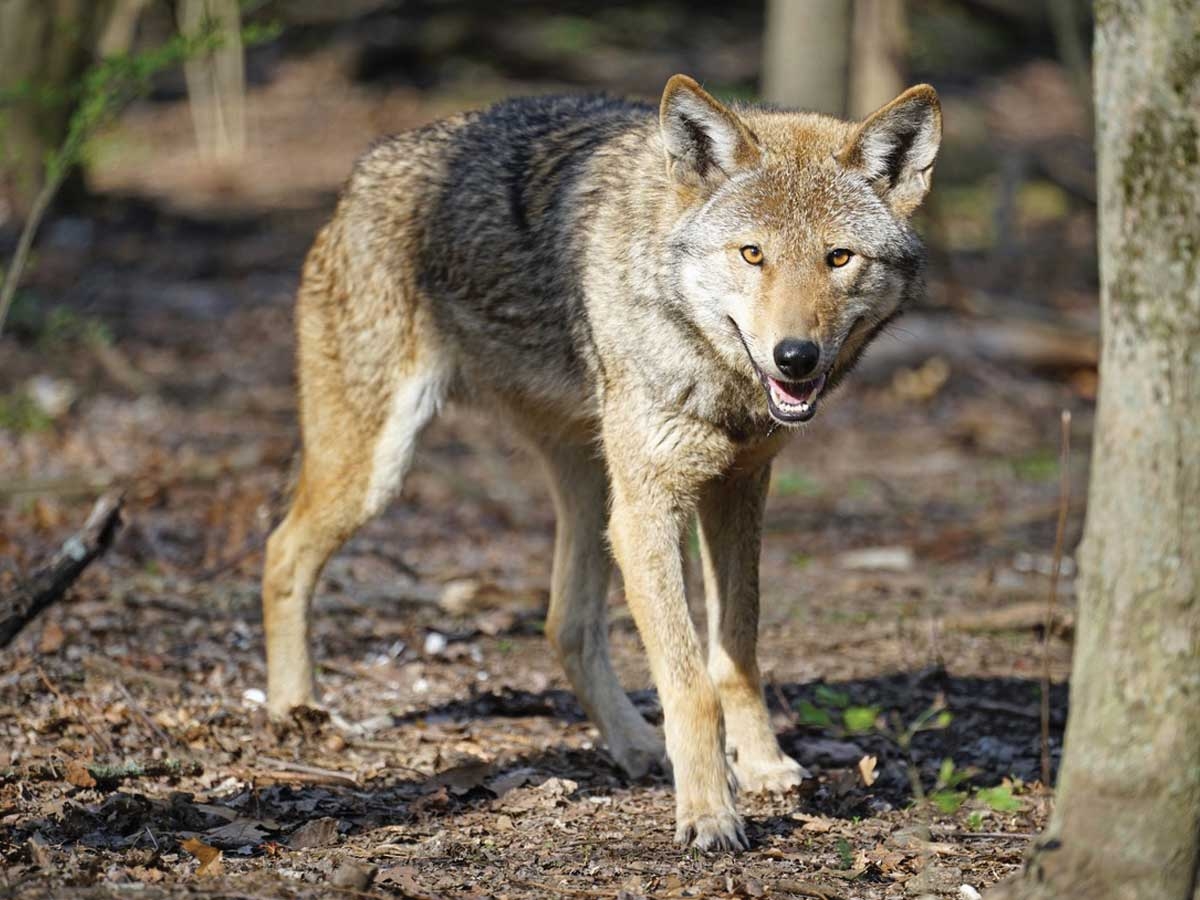 Ben the red wolf prowls his former home at the Wolf Conservation Center in New York. Friends of the WNC Nature Center/Wolf Conservation Center photo
A 1982 Piper Saratoga airplane flew into the Asheville Regional Airport Nov. 20 to deliver an endangered red wolf and take on a load of shelter dogs for adoption up north.
The red wolf, called Ben, was born at the Wolf Conservation Center in South Salem, New York, in 2018 and has spent the past three years living off exhibit with his mother, father and siblings. Now, he'll reside at the WNC Nature Center in Asheville, where he will soon meet his new mate and hopefully have some puppies of his own.
Red wolves are extremely endangered in the wild, with only about 10 left in the small area in Eastern North Carolina where they were reintroduced. However, there are 241 red wolves living under human care in places like the WNC Nature Center, making these facilities an important part of the species' survival. The WNC Nature Center first exhibited wolves in 1990, and between 1996 and 2014, 13 pups were born there.
Red wolves Karma and Garnet had resided at the Nature Center since fall 2018 but failed to successfully reproduce, leading the Association of Zoos and Aquariums' Species Survival Plan to recommend that a new breeding pair be transferred to the Nature Center. In September, Garnet went to the Endangered Wolf Center in Missouri, and Karma will be leaving in the spring. After Ben finishes a quarantine period, he and Karma will be placed together for companionship until a new female is transferred to Asheville.
While there is a long road ahead for the species' ultimate recovery, WNC Nature Center Animal Curator Erin Oldread is cautiously optimistic about the Nature Center's role.
"We're proud to be part of the Species Survival Plan program for red wolves," she said, "and we're hopeful that our new red wolves will be able to reproduce successfully in the future to have offspring that could potentially be released in the wild and help grow the population."
The airplane, piloted by Michael Schneider, founder and executive director of Pilots To The Rescue, did not leave empty-handed. Schneider returned to New Jersey with dogs from Aiken, South Carolina, that were at risk of euthanization.