Archived Outdoors
Bear activity causes A.T. camping closure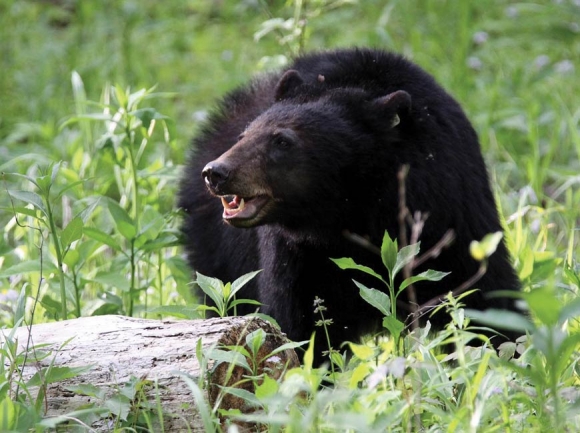 A portion of the Appalachian Trail in the Pisgah National Forest is closed to camping due to bear activity.
The camping closure includes the section from Grassy Fork Road to Max Patch Road, miles 245 to 253. Hiking is allowed, but camping is not. The closure follows repeated issues with a bear and her hubs coming too close to campers with food.
No injuries have been reported, but encounters have included bears taking down bear bags stored hanging from a tree and rifling through camping supplies and gear. Bears will often stay in the area of the incident for multiple hours and have a large range that can extend several miles. This time of the year, black bears are opportunistically looking for food that campers and trail users bring on their trips.
In addition to the closed area, hikers and campers are urged to exercise caution in other areas where multiple bear encounters have been reported:
Carter Gap Shelter to Betty Creek Gap, miles 92.5 to 96, in the Southern Nantahala Wilderness of the Nantahala National Forest

Wildcat Top to Groundhog Creek Shelter, miles 246 to 248, on Snowbird Mountain in the Pisgah National Forest
The U.S. Forest Service strongly encourages hikers to use bear canisters that are commercially made and constructed of solid, non-pliable material to properly store food and other scented items such as toothpaste and deodorant. Store food at least 100 yards from campsites.
Visitors should follow BearWise practices listed at www.bearwise.org. To avoid bear attacks, keep dogs on leash in areas where bear activity has been reported, pack up food and trash and immediately vacate the area after seeing a bear, properly store food and scented items like toothpaste in a bear proof container, and never in a tent and clean up food and garbage. In case of a bear encounter, move away slowly, and if necessary scare the animal away with loud shouts and by throwing rocks and sticks. If attacked, fight back with any object available, and never play dead.