Archived Outdoors
MST sees fundraising success
Wednesday, August 15, 2018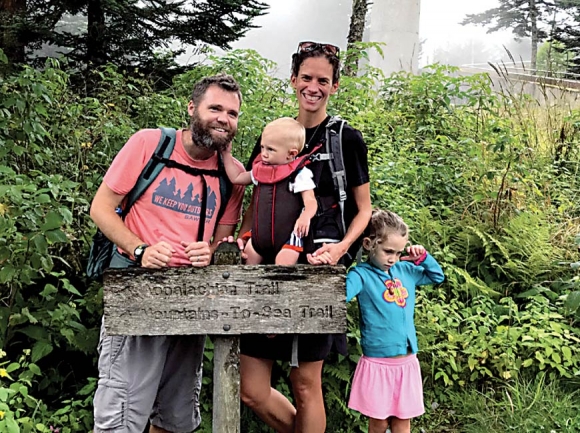 A summer 2017 thru-hike of the MST by renowned adventurer Jennifer Pharr Davis — together with her husband Brew and children Gus and Charley — helped raise awareness of the cross-state trail.
Steve Metcalf photo
Friends of the Mountains-to-Sea Trail surpassed its fundraising goal of $200,000 to bring in $274,838 through its 40th anniversary campaign.
The campaign launched last year to raise money for four purposes: increasing MST awareness, installing signs and kiosks, building boardwalks and providing tools for volunteers.
Of the money raised, $105,000 went to raising awareness — including a new website and trail guides — $60,000 went to signs and kiosks, $60,000 went to bridges and boardwalks and $50,000 went to tools.
Donate to Friends of the MST at www.mountainstoseatrail.org.