Archived Outdoors
Appalachian Farm School returns
Wednesday, December 27, 2017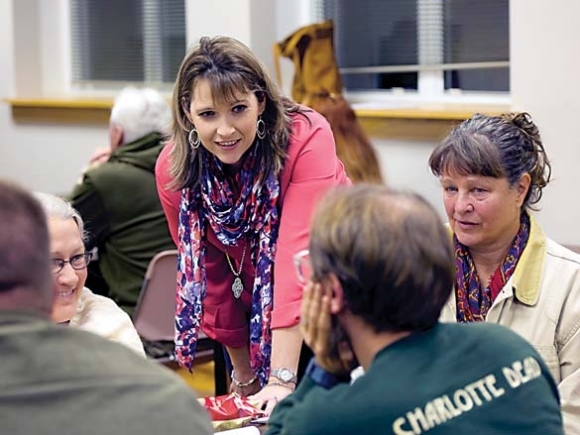 An eight-week training course for anyone interested in operating an agriculture-based business will kick off Tuesday, Jan. 9, at Southwestern Community College in Sylva.
About to enter its fourth year, the Appalachian Farm School is a pioneering program aiming to teach participants the business aspects of farming so they can be successful doing what they love. Topics include: business planning, farm evaluation, goal setting, marketing, pricing, understanding the numbers and more. In addition to learning about business, participants will also have the chance to learn about resources available to them within the region and to talk to subject-matter experts who can provide the tools and confidence needed to be successful.
Sessions will be offered 6-9 p.m. each Tuesday from Jan. 9 to Feb. 27, in SCC's Burrell Building. Free. Through a partnership of the SCC Small Business College, N.C. Cooperative Extension and the N.C. Department of Agriculture.
Register at www.southwesterncc.edu/sbc or contact Tiffany Henry at This email address is being protected from spambots. You need JavaScript enabled to view it. or 828.339.4426.