Archived Opinion
Journalism is cesspool of propoganda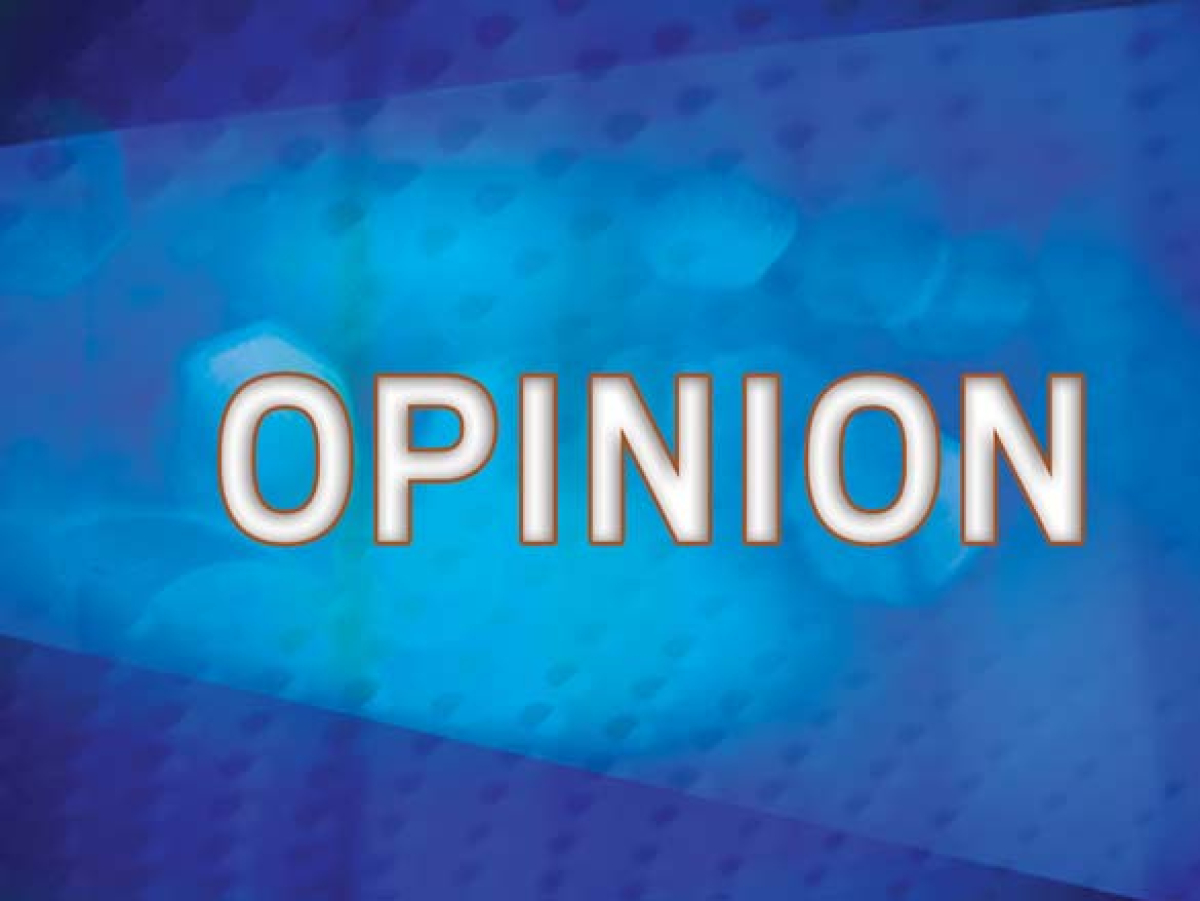 To the Editor:
Journalism used to be an honorable profession, but over the past two decades or so has become a cesspool of inaccuracies, censorship and propaganda. Apparently here in our local area, The Smoky Mountain News is leading the way and Cory Vaillancourt is the lead jester. Cory's recent articles demonstrate his inability to accurately and impartially report critical information SMN readers need.
Instead, Cory apparently has a vendetta against Haywood County's newest commissioner, Terry Ramey. Readers need to know how Mr. Ramey and our other commissioners are executing the county's business. They have a difficult budget in a challenging economy, issues with the homeless, rising crime, abundant needle litter, and the county's largest and most important employer shutting down, among other critical items to focus on.
However, Cory continues to write about Mr. Ramey's personal life and a tax issue that is taken care of to the satisfaction of the county. Perhaps Cory can stop with the gossip and instead focus on something more important. As the "Politics Editor," he needs to cover Haywood County politics!
Cory also needs to take a few more journalism classes and be a bit more professional. He continues to bring up my name whenever he can and loves to call me names such as "anti-vaxxer," and in his latest article stated that another citizen and I "commonly espouse debunked conspiracy theories during the public comment portions of commissioner meetings."

First, I'm not a public figure but rather a concerned citizen, so it is inappropriate for him to denigrate me just because he may not agree with my opinions. I challenge Cory to debate me publicly on these "debunked conspiracy theories." If he's referring to my statements about the lockdowns, lack of safety or effectiveness of the Covid-19 or other vaccines, the fact that masks were completely ineffective against the virus, or my concerns about the recent health department grant funding, I stand by every one of those opinions and am ready with facts and research to prove my points.
Haywood County needs good, accurate, impartial reporting and it's a shame SMN isn't interested in stepping up and providing that. Your paper is free for a reason …. because it is basically worthless with his quality of work.
Janet Presson, R.N., M.Ed.
Waynesville
Leave a comment
10

comments
Thoughts and prayers, Janet.

Wednesday, 05/17/2023

Carl Farrington's comments below this diatribe give a sane, rational rebuttal to the letter-writer Janet Presson. Ms. Presson, are you vaccinated against COVID-19? If you aren't then you certainly are an anti-vaccer.

Why do you read the Smoky Mountain News if you have no respect for it?

As an R.N., your complete disdain for evidence-based, many-times-over replicated research on the vaccines, masks, hand-washing, and other measures to prevent the spread of deadly diseases is horrifying. My aunt was a county health nurse and director of nurses at a rural hospital in Kentucky. She would be horrified at any nurse who thought masks do not help to prevent the spread of airborne illnesses.
Please let readers know where you work so we can avoid going there.

Sunday, 05/14/2023

You may not want to know if a county commissioner is delinquent on taxes but I, along with many others, do care. So please, Janet, don't presume to speak for me.

Information such as this - gives me a sense of one's character. This neglect (not paying taxes) impacts everyone who lives in Haywood County - does Ramey even care that others in the county are taking-up his slack? Seemingly, not.

Before I consider who to vote for I need a clear understanding of their character! Not paying taxes for well over a decade…deal-breaker! Same goes for crass, cocky bullies, racists, homophobic, xenophobic…don't even ask for my support (same goes for one who boasts of grabbing women by the pussy (yikes, keep my granddaughter away from him!!!)!

I got a ask, girl, if you really don't like the content of SMN, why bother reading it, seriously, what's up?

Friday, 05/12/2023

Janet, I support you strongly. Especially concerning Covid-19 (the BIG SCAM). Hang in there gal.
Bill.

Friday, 05/12/2023

News of any type i.e. written, televised, or on a computer is the best way of keeping up with issues the surround our daily lives. As one commentor states, it has it problems like all public institutions do. This tiny free news is important in our small community for allowing us to read both sides of a story. An opportunity to "weigh the charges" so to speak. I really like articles in this and Mountaineer, giving me, in my small community the opportunity to make an informed decision. Requesting the removal of this paper is taking away a liberty people and fought and died for. Don't like what the print? Don't read it. Stay less informed. However, I enjoy information to help my basic decisions on these matter.

Thursday, 05/11/2023

Give me a break. This newspaper leans Left and at times even far Left and everyone knows it. Don't give me that story how there is no credibility or proof. Just read prior issues and the commentary from the editor and other writers and you will get the full picture. There is just too much 'gaslighting' and cognitive dissonance going around these days.

Thursday, 05/11/2023

I am writing in response to the opinion piece published on May 10, 2023, titled "Journalism is a Cesspool of Propaganda." While I respect the author's right to express their opinion, I strongly disagree with the claims made in the article. I believe that journalism, though imperfect, plays a crucial role in informing the public and holding those in power accountable.

The author begins by asserting that journalism has transformed into a cesspool of inaccuracies, censorship, and propaganda over the past two decades. While it is true that journalism, like any profession, has its flaws, it is unfair and unsubstantiated to make such a sweeping generalization. The author does not provide specific examples or evidence to support their claim, making it difficult to engage in a meaningful discussion on the matter.

The article specifically targets The Smoky Mountain News and its journalist, Cory Vaillancourt. The author accuses Cory of being unable to accurately and impartially report critical information that readers need. However, they fail to provide concrete examples of inaccuracies or biases in Cory's work. It is essential to evaluate journalists based on their track record, credibility, and adherence to journalistic principles. Without specific instances to discuss, it becomes challenging to address the author's concerns adequately.

Furthermore, the author suggests that Cory has a personal vendetta against Haywood County's newest commissioner, Terry Ramey, and that he should focus on more important matters. While it is important for journalists to cover a wide range of topics, including county politics, it is not uncommon for journalists to investigate and report on the personal lives of public figures when it is relevant to their roles or raises questions about their integrity. Without examining the specific articles in question, it is difficult to determine the appropriateness of Cory's coverage.

The author also takes issue with being referred to as an "anti-vaxxer" and accuses Cory of denigrating them based on their opinions. However, it is essential to differentiate between opinions and misinformation. Journalists have a responsibility to challenge and correct misinformation that can have harmful effects on public health and society as a whole. If the author's opinions are indeed based on debunked conspiracy theories, it is not unreasonable for a journalist to point that out.

Lastly, the author criticizes The Smoky Mountain News for allegedly lacking good, accurate, and impartial reporting. However, the author fails to provide evidence to support this claim. It is crucial to evaluate a news outlet's overall body of work, journalistic standards, and commitment to fairness and accuracy before dismissing it as "worthless."

In conclusion, while the author is entitled to their opinion, it is important to engage in a thoughtful and evidence-based discussion when critiquing journalism. Making broad generalizations without providing specific examples or evidence undermines the credibility of the argument. Journalism, despite its imperfections, plays a vital role in society, and it is through constructive criticism and adherence to journalistic principles that it can continue to improve and fulfill its mission.

Thursday, 05/11/2023

I agree wholeheartedly with the writer of this letter. This paper needs to clean up its act and knock off the bias and propaganda and focus on just reporting the facts and the truth.

Thursday, 05/11/2023

"Propaganda", you say? I believe I just read a shovel load of it, from you. Keep up the good work, Cory!

Thursday, 05/11/2023

Today Public officials are at the scrutiny of their constituents and the press. Mr. Ramey needs to prove he has paid his taxes, unless he is unable. I'm sure there is an explanation.

Wednesday, 05/10/2023