Ask Leah! The Ingles Dietitian
Sponsored: All about iron
Wednesday, January 05, 2022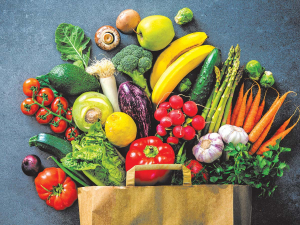 What foods are the best sources of iron? Animal, fish/seafood and poultry products are the best and offer the most bioavailable (easily absorbed) source of iron which is known as "heme" iron. Enriched grains, nuts, seeds, beans, and plants also contain iron, but it is "nonheme" iron which is not as easily absorbed without a source of vitamin C.
How much iron do you need per day?
Men: 8mg/day
Women: 19-50 years old-18mg; over 50+years: 8 mg (pregnant and lactating need higher quantity).
Who might become deficient in iron?
Most people who eat an omnivorous (varied) diet will get an adequate amount of iron but individuals in the groups below should pay special attention to their diet to make sure they are getting adequate iron.
individuals who follow a strict vegetarian or vegan diet

with no animal products.
during pregnancy
if experiencing heavy menstruation
individuals being treated for cancer
individuals with gastrointestinal diseases(e.g. celiac

disease, ulcerative colitis, Crohn's disease) or who have

had gastrointestinal surgery (e.g. bariatric surgery)
individuals with heart failure
These individuals can more easily become anemic and may require iron supplements or supplements with iron and should make an effort to have meals that include foods high in iron.
Leah McGrath, RDN, LDN
Ingles Markets Corporate Dietitian
facebook.com/LeahMcgrathDietitian
800-334-4936