Ask Leah! The Ingles Dietitian
Sponsored: What to do with fresh cranberries
Wednesday, December 22, 2021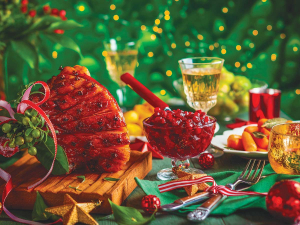 If you think about a bag of fresh cranberries like a tart fruit it may be easier to think about how you can use them.
1. Cranberry dessert: Add them to fresh, frozen or canned apples or peaches and make a pie, cobbler or crisp. Use fresh cranberries to make bars, cookies or muffins
2. Cranberry salsa: Use a food processor to mince fresh cranberries, add chopped orange or canned mandarin segments and sugar or non-caloric sweeteners (as desired), chopped walnuts, pistachios or pecans and use to top cooked turkey, ham or pork.
3. Homemade cranberry sauce: Cook fresh cranberries on your stove top along with water, sugar, and orange zest.
Leah McGrath, RDN, LDN
Ingles Markets Corporate Dietitian
facebook.com/LeahMcgrathDietitian
800-334-4936