Ask Leah! The Ingles Dietitian
Sponsored: Budget shopping
Wednesday, December 29, 2021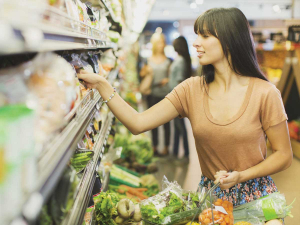 The USDA has introduced a new app to make money saving shopping easier. This new free tool can be downloaded to your phone or tablet or viewed on your computer and shows budget shopping tips in your area (based on your zip code) as well as budget-friendly recipes for top foods.
Example: For potatoes it shows food storage tips, serving ideas and recipes like potato salad, potato cake and potato soup. (They will be gradually adding more and more foods and resources to this free app)
The app will also show food retailers in our area (like Ingles Markets) that accept SNAP benefits.
Leah McGrath, RDN, LDN
Ingles Markets Corporate Dietitian
facebook.com/LeahMcgrathDietitian
800-334-4936