Ask Leah! The Ingles Dietitian
Sponsored: One Dish, Multiple Meals
Wednesday, April 01, 2020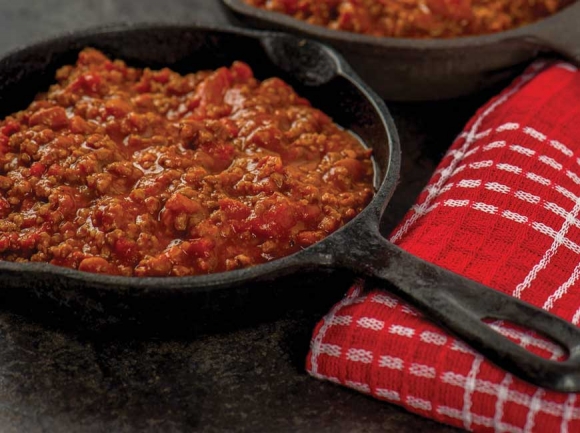 Many of us are looking for easy to prepare dishes with multiple uses, and chili is definitely one of them. Whether you make chili at home or you buy a canned version, and whether you make chili with ground beef/pork/chicken or meat-free; there are lots of things you can do with chili beyond just having it in a bowl with cornbread.
• Top a baked or microwaved potato or sweet potato with chili
• Use chili in quesadillas, enchiladas or tacos
• Top your macaroni and cheese with chili for "Chili Mac"
• Make nachos and top your baked chips with scoops of chili, sour cream, chopped tomatoes, jalapeno peppers and salsa.
• Oven baked chili "fries" using potatoes or sweet potatoes. Cut white or sweet potatoes into thin wedges and roast in 450 degree oven on a baking sheet until crispy. Top with chili, cilantro, jalapenos and sour cream.
Do you have more creative ways to use chili? Let me know!
#QuarantineKitchen
Leah McGrath, RDN, LDN
Ingles Markets Corporate Dietitian
facebook.com/LeahMcgrathDietitian
800-334-4936