Ask Leah! The Ingles Dietitian
Sponsored: Kids in the Supermarket
Wednesday, February 05, 2020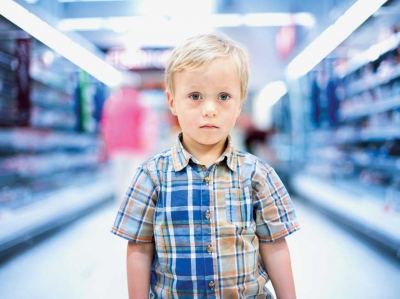 Do you grocery shop at Ingles Markets with your children? Sometimes this can be stressful and difficult to manage. Here are some ideas on how to keep kids engaged, learn something new… and maybe even lend a helping hand.
Spelling skills
Have them help make up a shopping list at home on a piece of

paper, their phone or your phone. Dictate what you need and let

them type or write the items in.

"I spy".

Challenge them to find items that begin with a certain

letter, e.g. Find foods or other products that begin with "T":

tomatoes, turkey, tea, towels, tuna…and write those items down

on a smart phone or say them out loud.
Math skills
Have them weigh items.

Running total. Have them keep a running total of products on a

calculator or a phone.
Colors
For younger children try an "I spy" for certain colors of foods or

colors on labels.
Label reading
Challenge children to look for specific things on labels …e.g. a

cereal with the most fiber; a cereal with the least sugar.
Leah McGrath, RDN, LDN
Ingles Markets Corporate Dietitian
facebook.com/LeahMcgrathDietitian
800-334-4936