Ask Leah! The Ingles Dietitian
Sponsored: All About Olive Oil
Tuesday, November 19, 2019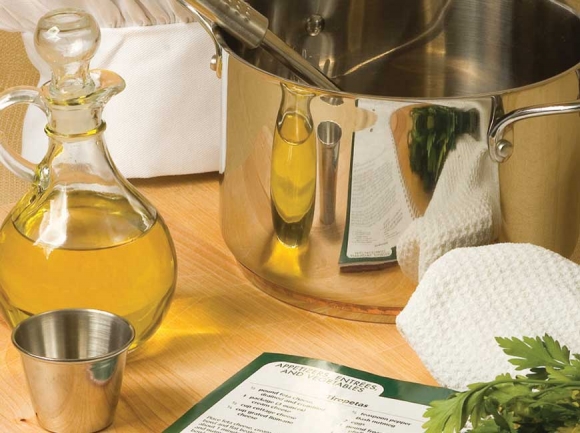 Some things about olive oil you may not know:
When storing olive oil, keep it away from major heat sources like your stove or oven as well as away from windows and fluorescent lighting. That means you shouldn't keep your olive oil on a shelf over your oven or in a window.
Extra Virgin olive oil and "olive oil" are not the same thing?
Extra Virgin Olive Oil (EVOO) – is produced bycrushing olives without heat or chemicals.It can have different flavors and different colors depending on where the olives are grown. Smoke point 350 deg-410 deg F.
Olive Oil – is produced bycrushing and then refining the olives and is a blend of refinedolive oil and extra virgin/virgin olive oil.Olive oil has a higher smoke point (390 deg-468 deg F) than EVOO
Once opened, you should planon usingolive oil within a few months.
Source: North American Olive Oil Association (NAOOA)
Leah McGrath, RDN, LDN
Ingles Markets Corporate Dietitian
facebook.com/LeahMcgrathDietitian
800-334-4936