Ask Leah! The Ingles Dietitian
Sponsored: What foods have magnesium and how much do you need?
Tuesday, September 24, 2019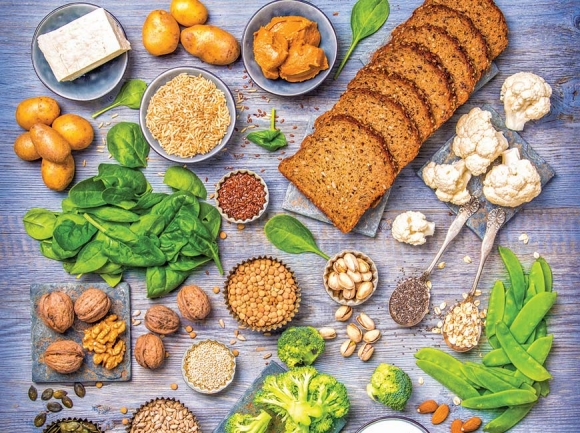 Magnesium tends to be kind of a tricky mineral because adequacy is difficult to assess since it is stored in cells and in the bones.
Why do you need magnesium? Magnesium is involved in a multitude of chemical reactions in your body from protein synthesis to muscle contraction and having a normal heart rhythm.
What if you don't get enough? A deficiency of magnesium is uncommon but can result in nausea, vomiting, loss of appetite and weakness.
What foods have it? Magnesium is found in many foods, especially those with fiber like green leafy vegetables, nuts, beans, seeds and whole grains. Magnesium is also in animal products. Some of the best sources include: almonds, spinach, cashews, soy milk, and edamame, shredded wheat cereal and potatoes.
How much do you need? The RDA for 19-30 yr old men is 400 mg/day and women 320 mg/day. 31->51 men - 420mg/day and women 320mg/day. Pregnant and lactating women will need slightly more.
What if you get too much? As with many vitamins and minerals, it is difficult to get too much magnesium simply by eating foods. The risk for excessive amount of magnesium (toxicity) appears when individuals take supplements. Excess magnesium from supplements can cause diarrhea, cramping and nausea.
Source: https://ods.od.nih.gov/factsheets/Magnesium-healthProfessional/
Leah McGrath, RDN, LDN
Ingles Markets Corporate Dietitian
facebook.com/LeahMcgrathDietitian
800-334-4936