Ask Leah! The Ingles Dietitian
Sponsored: Vegan, Meat-free, & Vegetarian Plant-based options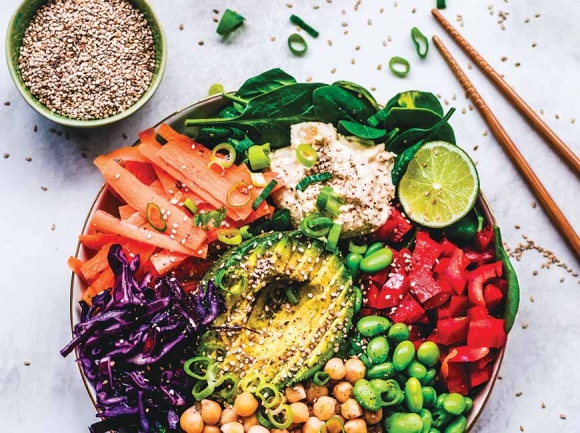 Disclosure: While I don't avoid meat, dairy, seafood, poultry or eggs there are those who do for ethical or health reasons, so it is great to have a variety of choices to refer them to when they shop at their local Ingles Markets.
The basis of meals that are free from animal products should be foods like fruits, vegetables, beans, nuts, seeds, and whole grains but it's also helpful when there are easy to fix and prepare items available. An important nutritional note. Just because these items are meat-free or marketed as vegan or vegetarian does not necessarily mean they are better for you. Be sure and read the ingredients and nutrition facts panel and judge for yourself! If you have questions you can always contact me.
Here are just a few of the meat-free products we have at Ingles.
Produce:
Meat Substitutes: Field Roast, No Evil Foods (local), Tofurky
Soy based products: tofu, tempeh
Grocery:
Just products like mayo and egg substitute for baking
Canned meat substitutes
Frozen:
A variety of older generation meat-free products like Morningstar Farms, Quorn and Boca as well as newerproducts like Skyeburger (local), and Beyond Meat
Meat:
Beyond Meat Burgers and Sausage
Dairy:
A wide variety of plant-based beverages and yogurts as well as dairy-free cheeses like Daiya
Leah McGrath, RDN, LDN
Ingles Markets Corporate Dietitian
facebook.com/LeahMcgrathDietitian
800-334-4936