Ask Leah! The Ingles Dietitian
Sponsored: What is a "Blended" Burger?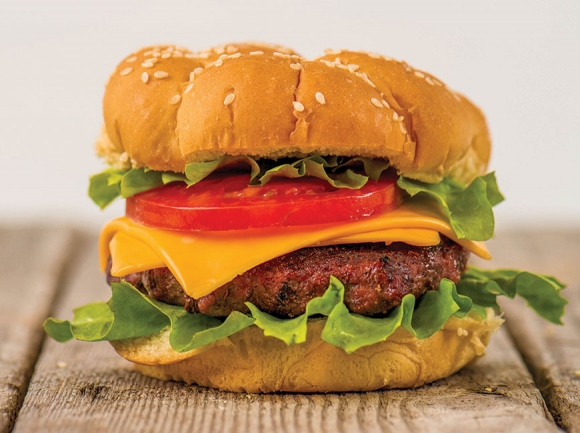 A blended burger is when you add mushrooms to your hamburger meat. You may choose to do this to decrease the fat amount, increase the fiber, stretch the meat further or just as a way of eating less meat.
How to make a "Blended" Burger
You can use any variety of mushroom. Dice or food process the mushrooms, heat a skillet with olive oil, add mushrooms to the skillet and season with salt and pepper. You are aiming for a 3:2 ratio (3 parts beef to 2 parts mushroom.) Once cooked, add mushrooms to raw hamburger meat. Season this mixture as desired. Form into patties and then cook in a skillet or on the grill.
https://www.mushroomcouncil.com/recipes/mighty-mushroom-blended-burger/
Leah McGrath, RDN, LDN
Ingles Markets Corporate Dietitian
facebook.com/LeahMcgrathDietitian
800-334-4936