Ask Leah! The Ingles Dietitian
Sponsored: Should you "Detox" and "Cleanse" your way into 2019?
Wednesday, January 02, 2019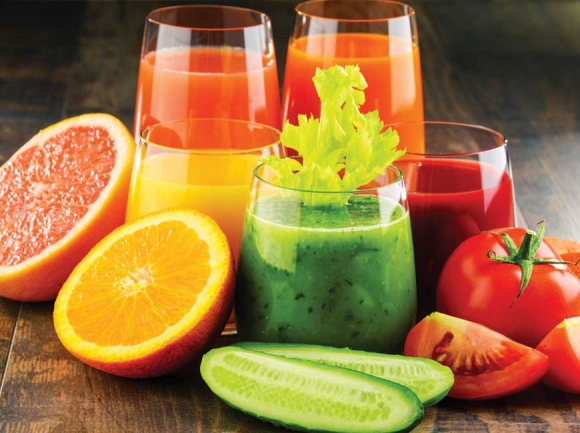 It's that time of year when many of us, filled with remorse over one too many cookies or glasses of eggnog combined with skipping our workouts decide to try a detox or cleanse.
STOP right there and don't waste your money!
Why? Your body, primarily your kidneys and liver, handle detoxing and cleansing your body by filtering and excreting waste. If your body isn't able to do this you would be in intensive care or on dialysis. Don't pay for detox or cleansing kits, they're just a scam to cleanse you from your money.
Four (4) things to get you on track to better health for the new year:
• Be active. Pick something you like to do, whether it's an exercise class, yoga, walking the dog, riding a bike, lifting weights, jogging/ running, swimming or pickle ball and do it regularly. If it hurts when you're doing it you probably shouldn't be doing it or you're not doing it right! If you dread doing it then it's torture - not exercise/ activity... keep looking for something you enjoy.
• Drink water. Drink more water than sodas, sweet tea, sweetened coffee drinks, energy drinks, fruit drinks or alcoholic beverages. Have a good portable container that can be washed in the dishwasher and will fit in your car's cup holder.
• Get sleep. For many of us, our lack of energy, brain fog, irritability won't be resolved by vitamins or supplements or even our diet... what we really need is more good sleep. Turn off your devices. Check your mattress - is it time for a new one? Think about getting a sound machine for background noise.
• Eat fruits and vegetables. Americans don't eat enough. Find ones you like, buy them, prepare them and eat them. Aim for at least 3 servings of vegetables and 2 servings of fruit every day.
For ideas go to www.fruitsandveggiesmorematters.org.
Leah McGrath, RDN, LDN
Ingles Markets Corporate Dietitian
facebook.com/LeahMcgrathDietitian
800-334-4936