Ask Leah! The Ingles Dietitian
Sponsored: What To Do with Leftover (Canned) Pumpkin
Wednesday, November 21, 2018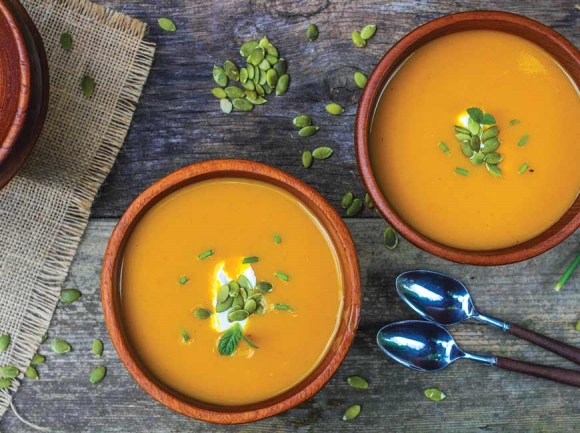 Canned pumpkin is an excellent source of beta carotene (vitamin A) and fiber so if you have extra cans of 100% pumpkin around, don't let them go to waste and don't think you just have to use them to make a pie. Here are a few ideas of what you can do with canned pumpkin.
• Pumpkin quick breads, scones, muffins or cookies
• Soups or add to chili
• Parfaits or smoothies
Pumpkin Nog Smoothie
1/3 c. canned pumpkin
1/2 c. egg nog
1/2 c. milk (or plant-based beverage)
1/4 tsp grated nutmeg
1/4 tsp grated cinnamon
1/2 c. ice cubes.
Put all ingredients into a blender and blend until smooth. Sweeten as desired.
Leah McGrath, RDN, LDN
Ingles Markets Corporate Dietitian
facebook.com/LeahMcgrathDietitian
800-334-4936