Ask Leah! The Ingles Dietitian
Sponsored: What Does "Local" Mean to You?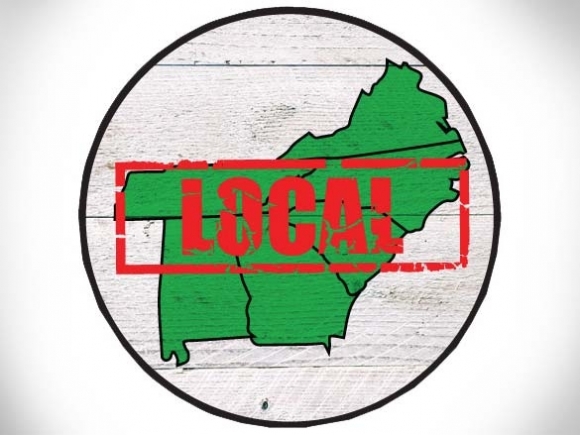 Over the years I have asked the question, "What does local mean to you when we talk about food?" Whether I've been in front of a group of students at a university, speaking to fellow dietitians or business people or presenting to the public at a community center or hospital it's always interesting to hear the responses:
"My neighborhood"
"This county"
"In the state"
"The Southeast"
"The United States"
"Within 100 miles"
As you can see, the typical responses vary—a lot. Sometimes when people cite a particular state as their definition of local I like to point out that in Western North Carolina we are 5-6 hours from the Eastern part of North Carolina, but only 1 hour from Upstate South Carolina or East Tennessee!
At Ingles our definition of "local" starts with food products that can be sourced from within 250 miles of our warehouse in Black Mountain, NC—but closer is often preferable. If you were to draw a 250 mile circle around Black Mountain that would take you well into Virginia, NC, SC, TN and Georgia.
The point of asking that question, "What does local mean to you when we talk about food?" isn't to establish that someone is wrong or right with their definition, but just to understand what they consider "local"!
Leah McGrath, RDN, LDN
Ingles Markets Corporate Dietitian
facebook.com/LeahMcgrathDietitian
800-334-4936