Ask Leah! The Ingles Dietitian
Sponsored: Take a bite... "Feed the Dialogue NC"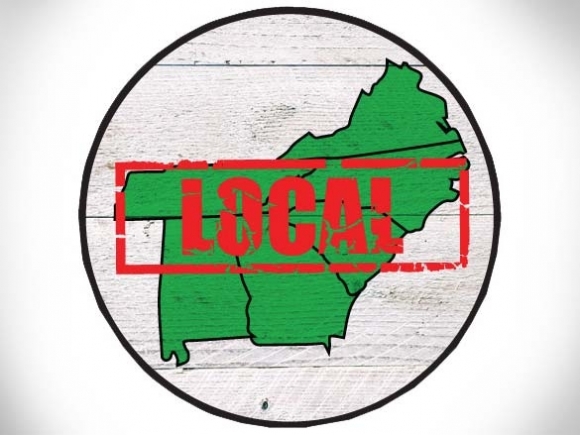 Ingles Markets puts a priority on supporting local farmers and vendors by purchasing produce, grocery and meat items from local and regional growers and producers. Recently I interviewed Marlowe Vaughan the Executive Director of Feed the Dialogue NC. This non-profit group seeks to help North Carolina residents understand more about farming and agriculture in the state of North Carolina by interviewing farmers and featuring those videos and stories on their website and blog as well as coordinating tours of farms for food, nutrition and culinary experts and bloggers who can carry that information to their audiences. Check out Feed the Dialogue NC's website https://feedthedialoguenc.com/about, Facebook page, Twitter, Instagram and YouTube channel to learn more about agriculture in North Carolina and get your questions answered about hot topics like antibiotics, hormones, genetic engineering, animal welfare and more.
Did you know these facts about NC agriculture?
• North Carolina's agricultural industry, including food, fiber and forestry, contributes $84 billion to the state's economy.
North Carolina produces more sweet potatoes than any other state.
• In 2017 the top 5 crops in NC in terms of value in production dollars were: tobacco, soybeans, corn, sweet potatoes and cotton - North Carolina is the #2 producing state for Christmas trees, hogs and turkeys Some of the other key agricultural crops in NC are: winter wheat, melons, pumpkins, and tomatoes.
Sources:
2017 State Agricultural Overview: https://www.nass.usda.gov/Quick_Stats/Ag_Overview/stateOverview.php?state=NORTH%20CAROLINA
State Agricultural Overview: http://www.ncagr.gov/stats/general/overview.htm
Leah McGrath, RDN, LDN
Ingles Markets Corporate Dietitian
facebook.com/LeahMcgrathDietitian
800-334-4936