Latest
WCU set to recognize education champions Phil and Connie Haire
Wednesday, August 30, 2023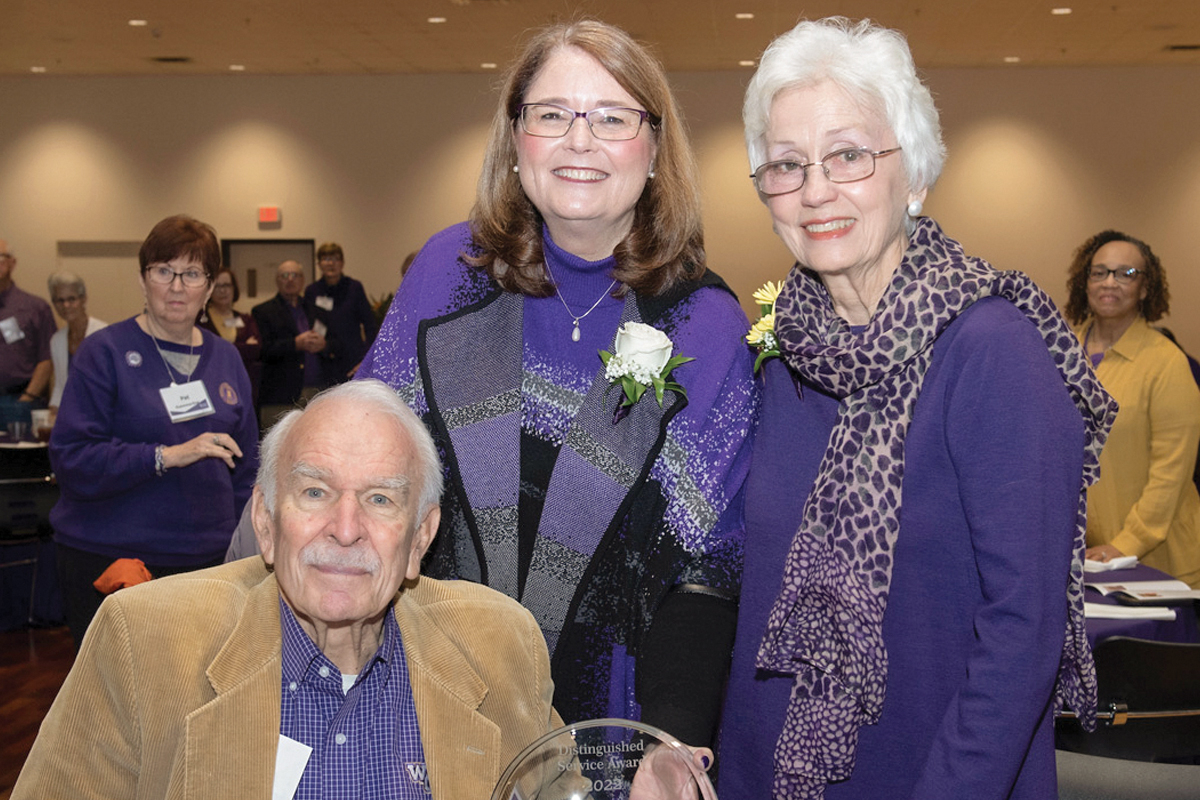 Phil and Connie Haire with Chancellor Kelli Brown. Donated photo
To recognize their exemplary contributions to Western Carolina University and the local and regional community, WCU's Board of Trustees is honoring Phil and Connie Haire with an honorary naming designation.
WCU's Public Policy Institute will be known as the Phil and Connie Haire Institute for Public Policy. The ceremony to honor the Haires will take place at 1 p.m. Friday, Sept. 8, at the Stillwell Building on WCU's campus.
"Phil and Connie Haire have made indelible contributions to Western North Carolina and the lives of those who live in the region," said Chris Cooper, director of WCU's Public Policy Institute. "Their contributions span public policy, the law, higher education and elected office and taken together provide a model for how to live a life of meaning and purpose. The Phil and Connie Haire Institute for Public Policy will continue their legacy and make sure that issues in state and local public policy continue to be studied, understood and applied in the western counties."
An honorary naming allows WCU the opportunity to recognize individuals whose distinction, achievements or contributions to the institution have been outstanding.
WCU's Public Policy Institute was founded in 1999 as a nonprofit, nonpartisan, independent research and outreach organization. The mission of the Institute is to generate effective public policy responses and alternatives to political, administrative and social challenges that profoundly affect the quality of life in Western North Carolina.
The couple's lifelong dedication to public service and to the Western North Carolina region has been instrumental in advancing educational, social and economic opportunities to the citizens of North Carolina.
An endowment fund has been established in celebration of the Haires for the benefit of the institute. Those who would like to make a gift to help celebrate the Haires can do so via https://give.wcu.edu/haireppi.