Latest
Partisan elections bill passes, with one major change
Thursday, August 17, 2023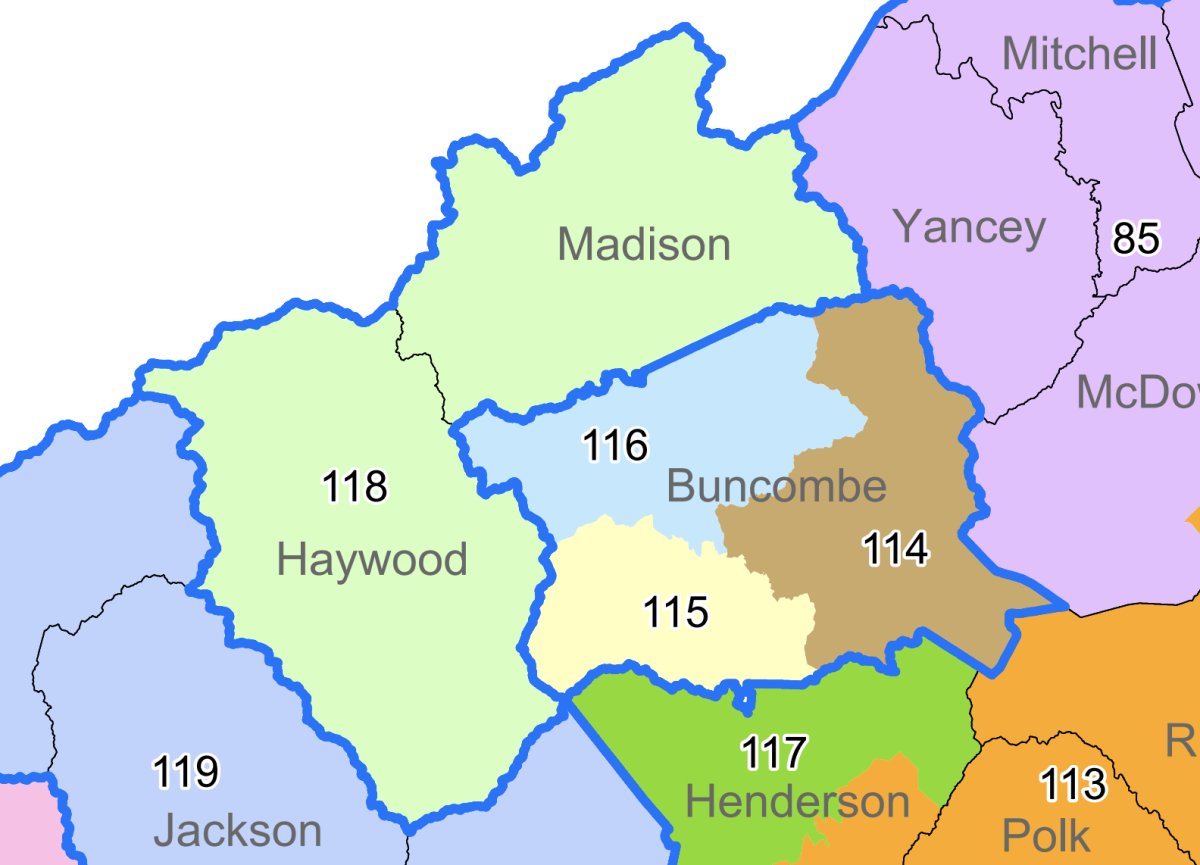 Changes are coming to municipal elections in North Carolina's 118th House district.
NCGA photo
Just two hours after Senators failed to concur on a bill that would have forced Haywood and Madison counties to hold partisan municipal elections, a conference committee worked out a slightly different version of the bill, which passed shortly after 8 p.m.
Haywood County was removed from the bill's text.
Senate Bill 9, sponsored by Wake County Democratic Senators Gail Adcock and Sydney Batch, was filed back in January and concerned municipal government appointments in the Wake County town of Apex.
But by June 28, it had expanded to include language advanced by Republican Rep. Mark Pless (R-Haywood) that proposed holding partisan elections — effective this year — in Canton, Clyde, Maggie Valley, Marshall, Mars Hill and Waynesville.
Hot Springs, in Madison County, was to be given an exemption until the 2025 election.
That maneuver came after an unsuccessful 2022 attempt by Pless as well as a 2023 version of the bill earlier this spring that ended up going nowhere fast.
Around 5:45 p.m. on Aug. 16, SB9 hit the floor, but Adcock took the unusual step of recommending the Senate not concur on her own bill.
Sen. Ralph Hise (R-Mitchell) then appointed a conference committee consisting of Adcock, Sen. Joyce Krawiec (R-Forsyth) and Sen. Phil Berger (R-Guilford). Berger also serves as president pro temp of the Senate.
The House's conference committee included Rep. Jon Hardister (R-Guilford), Rep. Erin Paré (R-Wake) and Pless.
What they came up with was largely the same as what was presented earlier that day, but without Haywood County. Now, only Madison County will be subject to the partisan municipal election provisions.
Marshall and Mars Hill, along with the Madison County Board of Elections, will soon begin the process of sorting out how, exactly, candidates who already registered in nonpartisan elections will adapt to the partisan election regimen in time for the Nov. 7 municipal election.
Partisan municipal elections will take place in Hot Springs beginning with the 2025 elections.
Pless' previous efforts proved unpopular with nearly all the elected officials the partisan elections would affect. Most said they didn't want national party polarization to trickle down to the local level. Pless has maintained that partisan municipal elections would make it easier for voters to identify the political positions candidates hold.