Latest
A voter guide for Birdtown Tribal Council
Wednesday, August 09, 2023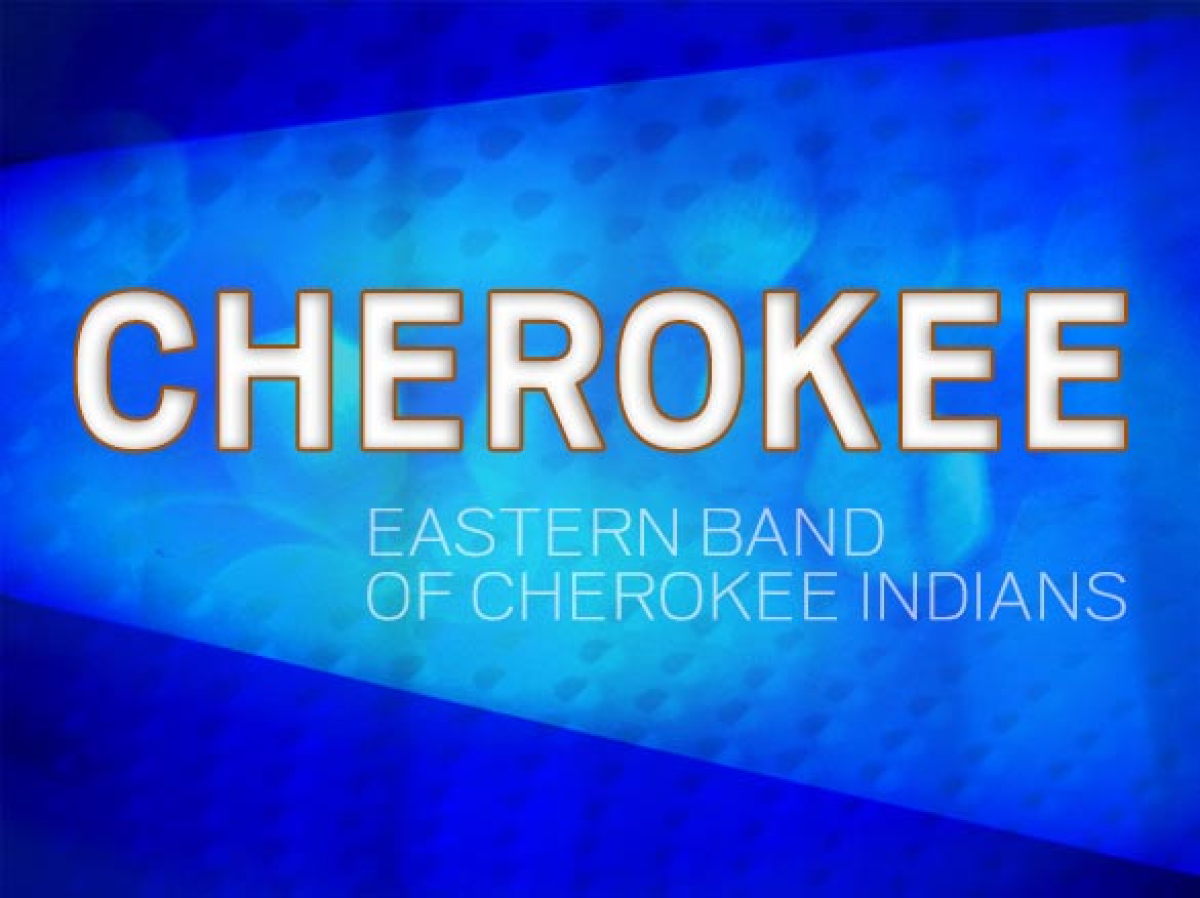 Cherokee's June 1 Primary Election whittled the field of candidates for Birdtown Tribal Council down to four, and they will face off during the General Election Thursday, Sept. 7.
If those primary results are any indication, the contest has the potential to cause shakeup on Tribal Council. In Primary Election results, incumbent Boyd Owle and his brother Jim Owle were at the top of the pack, each receiving about 27% of the vote. Jim Owle edged Boyd Owle by only four votes.
Vice Chairman Albert Rose commanded 19.1%, coming in 109 votes behind Jim Owle — which, incidentally, is the same number of votes received by fifth-place Joi Owle, who did not survive the primary. Close behind Rose was Cyndi Lambert, at 18.4% with 244 votes.
The Smoky Mountain News reached out to all four candidates to ask their opinion on a range of issues. Lambert was the only candidate who responded for this General Election questionnaire. Information about the remaining three candidates is drawn from previous reporting by SMN. Rose had responded to a more limited questionnaire ahead of the Primary Election.
Cyndi Lambert
Lambert, 57, owns and operates a carwash, self-service laundromat and the Cherokee Grand Hotel in Cherokee's casino district. She has been in private business for 28 years and began her career as a front office clerk for the EBCI Finance Department 1993-1997, where she helped get out the very first casino per capita distribution in 1995.
Top priorities if elected: Use her experience and philosophy in making sound financial decisions to help the tribe invest in town and local infrastructure to bring modernization and new developments to Cherokee, and to use its resources to bring more services and opportunities to the Cherokee people.
Opinion on proposed constitution: Lambert believes that the proposed constitution presented this year would have had unintended consequences for people and government, and that getting the tribe to agree on a single, comprehensive document could prove difficult at best. She pointed to England, which does not have a constitution but whose courts point to certain acts of Parliament as "constitutional" as an example of an avenue Cherokee could pursue. She said Tribal Council should formally codify the judiciary and adopt laws for tribal members' individual civil rights and liberties, and that these provisions in tribal code should function as a de facto constitution.
Path to stabilize and grow tribal finances: The first step is to better understand where the tribe stands financially — depending who you ask, it's either broke or doing just fine, Lambert said. Reporting, accountability and return on investments from some of the LLCs the tribe has formed and funded over the past several years are "nonexistent or severely lacking," she said. These LLCs must be brought back under a reporting scheme to the tribe, and prescribed payback periods, with interest, must be mandated for any startup capital the tribe provided them. Most importantly, she said, the tribe must demand profit returns or seek windup of the affairs of unprofitable LLCs.
Ideas to improve economic development and quality of life in Cherokee: The tribe excels at many aspects of quality of life and economic development but is lacking in infrastructure for a healthy lifestyle and economic enticement for entrepreneurial investment and growth, Lambert said. While resolutions have been passed authorizing various projects addressing these needs, "none of these things ever get done." Lambert proposes a large investment to incentivize new businesses to locate on tribal lands, using tax packages, lease incentives and streamlined access. Additionally, the tribe must build the proper infrastructure and lessen the burden to entice new development.
Albert Rose
Rose, 51, is serving his fifth term representing Birdtown on Tribal Council. Seven years before joining Tribal Council in 2013, he retired from a 20-year career with UPS and started his own contracting firm. He received a General Contractor License in both heavy highway and commercial building. In 2019, he was certified as a minority-owned, disadvantaged and small business enterprise, and qualified for the Small Business Administration's HUBZone program to fuel growth in historically underutilized business zones.
Top priorities if elected: Defend Cherokee identity and heritage by continuing to pressure the U.S. Department of Interior and other agencies to resist recognizing organizations falsely claiming to be tribal nations — a category that Rose believes includes the Lumbee — and to recognize tribal sovereignty; strengthen tribal assets and investments by holding investment entities accountable and ensuring promises are delivered; encourage development of business incubators and further access for capital for local businesses.
Opinion on proposed constitution: Like the rest of Tribal Council, Albert Rose voted in favor of the constitution referendum when it was proposed in April. Unlike the rest of Tribal Council, he was the sole vote against a July resolution that rescinded April's decision and required further work on the proposed constitution before taking it to referendum.
Boyd Owle
Owle has represented Birdtown on Tribal Council since 2017. He graduated from Cherokee High School, and at the age of 47 he enrolled in Montreat College, receiving an associate degree in 2004. From there he earned a Bachelor of Business Administration in 2006 and a Master of Science in management and leadership in 2009. Prior to serving on Council, Owle worked at the Cherokee Boys Club for more than 20 years, at Harrah's Cherokee Casino for 12 years and as tribal sanitation manager for eight years.
Opinion on proposed constitution: Like the rest of Tribal Council, Owle voted in favor of the constitution referendum when it was proposed in April. However, he quickly reversed his opinion as the document came under scrutiny from the EBCI Attorney General's Office. During a June 1 Council meeting, he said he should have read the proposed document more closely before voting to pass it, saying that it was a "bad product" that was going to be "very difficult to operate under."
Jim Owle
Owle broke to the top of a pack of eight vice chief candidates in the 2019 race to face current Vice Chief Alan "B" Ensley in the General Election. He served on the Tribal Casino Gaming Enterprise, the tribe's gaming regulatory authority, from 2014 until his removal in 2020. At that time, he was the board's chairman.
Hear the candidates
All four candidates participated in a General Election debate hosted by The Cherokee One Feather. Watch it at bit.ly/birdtowndebate23, starting at the hour and 54-minute mark.
Choices narrow for Big Cove
In a letter to the editor published in the Aug. 2 issue of The Cherokee One Feather, Police Chief Carla Neadeau announced that she was bowing out of the race for Big Cove Tribal Council.
"With much prayer and the thoughtful encouragement from many community members, I felt it is best for me to stay and serve as the Cherokee Indian Police Department's Chief of Police," she wrote. "I hold this position in the highest respect and honor possible. Law enforcement is engrained in my daily life. I have built a team of coworkers whom I trust, and I want to oversee their success, and the success of our tribal department, so future generations of law enforcement officers may serve with pride and dignity on our Indian land."
Neadeau did not rule out a future run for office, saying that Big Cove is an "amazing traditional Cherokee community" and that it "would be an honor" to represent it on Tribal Council, though "now is not the time."
Neadeau had been one of four candidates who filed for election in March. Big Cove voters will now choose two of the remaining three candidates to represent them. These candidates are incumbent Chairman Richard French, former Rep. Perry Shell and challenger Venita Wolfe.