Latest
Charter schools budget for growth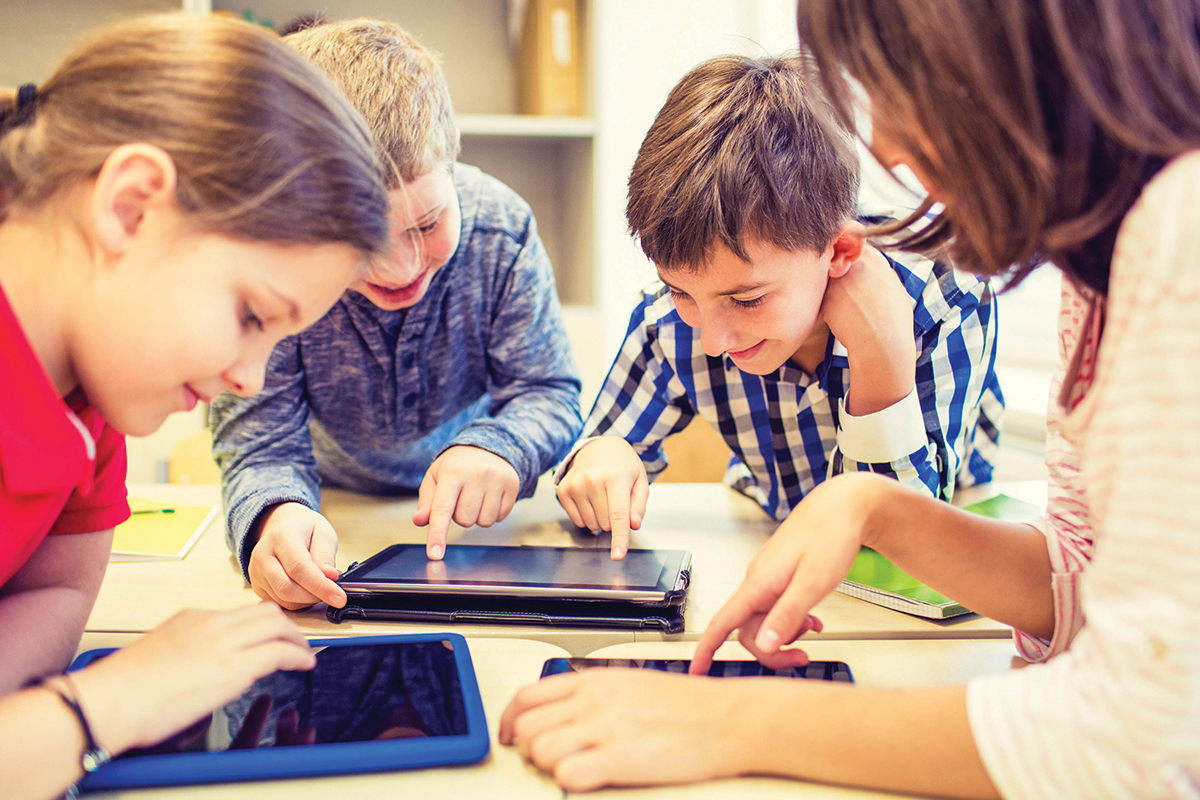 Charter school budgets won't be set in stone until ADM is determined for the coming school year.
There are several outstanding variables that will affect budgets for local charter schools in the coming school year — average daily membership, the state budget and state legislation, to name a few.
But charter schools in the area have outlined the likely financial future for the coming school year and some of those schools are continuing to see growth in student population.
In North Carolina, charter schools are public schools authorized by the State Board of Education, operated by independent non-profit boards of directors. State and local tax dollars are the primary funding sources for charter schools, though they do receive some federal funding. The schools operate without any of the oversight and regulations that govern local school districts but are supposed to be held accountable through the state assessment and accountability system and the Office of Charter Schools at the North Carolina Department of Public Instruction.
A set of bills making their way through the North Carolina General Assembly could change the options charter schools have for obtaining capital funds. As it stands now, charter schools must fund capital projects with their own revenues. If House Bill 219 passes as currently written, charter schools would be able to go to local county governments for funding for capital projects. Macon County Schools recently signed a resolution opposing H 219, which creates several other avenues for charter schools to obtain a larger portion of funds set aside for public K-12 education.
Shining Rock
The largest charter school in the Smoky Mountain News' four-county coverage area, Shining Rock Classical Academy will see significant growth in its student population when school starts in August. This accounts for some of the growth in the school's budget, but not all.
Last year the school's budget was based on a 600 average daily membership; the actual number came in at 601. This year the administration is projecting 695 students.
"Enrollment again has been very, very strong," Head of School Joshua Morgan told the Shining Rock Board of Directors during his budget presentation June 29. "There are a couple of grades where we have some lengthier wait lists established. We still have some openings in the high school grades, and a few of the selected elementary grades."
Meanwhile, Haywood County Schools is experiencing a drop in population of about 600 students over the past several years, which recently prompted Superintendent Trevor Putnam to request that the state freeze per-pupil state funding at current levels through June of 2026.
In order to keep up with the growth it is experiencing, SRCA is projecting a 10% increase in revenues for the 2023-24 budget. While some of that increase in revenue is a direct result of the estimated increase in average daily membership, it is also a result of increased local funding, which is up by 9% for the coming school year.
"That increase in local partially is a reflection of increased enrollment," said Morgan. "But it is also a reflection of increased funding from the county commissioners. So, it is not just an enrollment change that has done that. It is actually our support from county commissioners for all public schools."
Local funding at the end of fiscal year 2022-23 came in at about $1.6 million. The projected FY 2023-24 budget includes almost $1.75 million in local funding. State funding will increase by about half a million dollars, from $4.29 million to a projected $4.7 million. However, state revenues will not be finalized until North Carolina passes its budget. Federal funding will increase marginally.
The total projected budget for the 2023-24 school year is about $6.9 million.
The school is adding several new positions in the coming year to increase programming. These will include seven new teaching positions — one in the high school grades, one in exceptional children, two in the specials department, an elementary position and two in the middle school; two additional teacher assistants, an instructional coach, a speech language pathologist and a school-based social worker.
"We have found that this is going to be a position to really help address some needs that we're seeing with some of our kids and families," Morgan said of the social worker position. "The long COVID effects on schools, attendance is becoming a thing that's quite prevalent and being able to deal with those issues and just some of the social dynamics are becoming a real thing. The school-based social worker is a position, much like our school nurse, we will be the only school in the county that will have a full-time, school-based social worker on staff."
Left out of the upcoming school year budget is money for phase two construction of SRCA . Due to rising interest rates, the board recently decided to put off phase two construction for at least another year. The board plans to hold a work session on the topic this fall to consider its options and work toward a solution.
Mountain Discovery Charter School
In Swain County, Mountain Discovery Charter school saw an increase in student population after the COVID-19 Pandemic began. While population hovered between 180 and 181 from 2018 to 2020, during the 2021-22 school year ADM rose to 194 where it remained until the population fell to 175 during the most recent school year.
"I theorize that the jump to 194 happened because of our very reasonable response to the pandemic," said CFO and previous School Director Carter Petty. "We don't have a theory about the drop to 175 last year. We're projecting a jump back up to about 194, but we won't know for sure until school starts."
The projected 2023-24 budget increases only slightly from last year's budget, for a total of about $2.3 million.
"The 2023-24 budget is largely conjecture at this point," said Petty. "We really don't begin to have firm numbers until the 20th day of school when our ADM is set and then we wait until November for the state to tell us what our ADM funding amount is."
Total local revenue is projected to decrease in the coming year from $432,341 last year to $389,922 this school year. Federal funding is also projected to decrease.
Both state and school activity revenues are projected to increase. All of this is subject to change depending on the actual ADM logged.
Summit Charter School
In Jackson County, Summit Charter School is experiencing growth more akin to SRCA than that of Mountain Discovery. Since 2019, Summit has experienced a 33% increase in student enrollment.
"Some of this growth is attributed to our expanding from a K-8 to a K-12 school beginning in the 2018-2019 school year, adding one high school grade per year through the 2021-22 school year when we graduated our first senior class," said Head of School Kurt Pusch.
While the expansion into high school grades was completed in 2022, the school has continued to grow, increasing enrollment by 24% since that year.
Average daily membership for the 2022-23 school year came in at 290 and is projected at 309 for the upcoming school year.
The total school budget is projected to increase slightly, from just over $4 million to $4.1 million. Local revenues are expected to decrease from $1.8 million to $1.7 million. Federal funding is also expected to decrease, while state revenues are projected to increase from $2.17 million to $2.34 million.
This is still a preliminary budget for the school.
"The budget will be finalized in September once our enrollment is confirmed," said Pusch.
The vast majority of revenues will go toward salaries, wages and benefits. The next largest expenses for the school are contracted student services and facilities.