Archived News
Senior prank leads to legal ramifications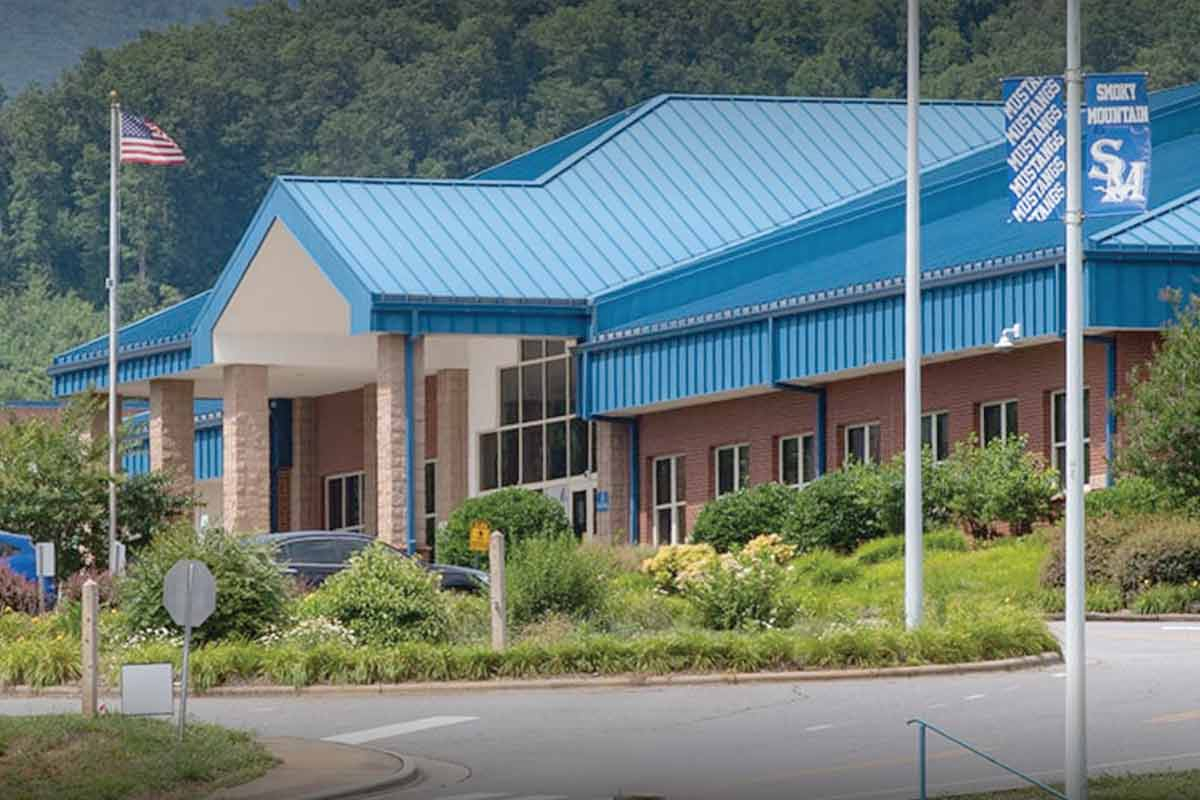 A group of Smoky Mountain High School seniors could be facing criminal charges for what administrators see as taking a senior prank a step too far.
"The actual prank was fine, but what occurred afterwards was not," said Jackson County Schools Superintendent Dana Ayers.

According to Ayers, a group of senior students at Smoky Mountain participated in a senior prank on the evening of May 16 that was supervised and condoned by school administration. However, the students later returned and did more pranking without permission.
"The Smoky Mountain High School senior prank began as a harmless have-a-little-fun prank and went according to plan," said Ayers during a school board meeting May 23. "It is the actions after leaving the building that are irresponsible and illegal. Students were directed to leave campus, but they returned and reentered the building without permission and trespassed on campus."

Sylva Attorney Jay Pavey, who is representing at least some of the students involved in the event, described the nature of the prank that was committed after students reentered school campus later that evening.
"Their egregious act is that they toilet papered one of the hallways, or some of the hallways, I believe, and they took some chairs out of a classroom and zip tied them, and that was the extent," said Pavey. "Nothing was damaged, nothing was broken, no one was hurt."

Jackson County Schools did not confirm the extent of the after-hours prank but did say that the prank took valuable time from administration in the midst of wrapping up the school year.
"Much time that should have been spent focusing on instruction, school safety and preparing for testing and graduation ceremonies was spent by the Smoky Mountain High School administrative team and the SRO on investigations," said Ayers. "I am disappointed by these actions and disheartened by the community uproar that surrounds the incident. The students' actions have resulted in law enforcement pressing charges with my support."

Students who participated in the prank may be facing criminal ramifications, but they will still be able to walk for graduation.
"Additional consequences could have included exclusion from graduation exercises; however, as has already been communicated to students and families, I do not believe families should be excluded from graduation," said Ayers. "Students involved will be permitted to participate in graduation ceremonies."

Pavey contends that there is confusion surrounding the events of May 16, specifically whether the students ever actually left campus after the first supervised and condoned portion of the prank was completed.
"I would say to you that some of what you've heard is not the entire truth," said Pavey during the May 23 school board meeting. "I think there's some question about what has taken place. Yes, there was a school prank; yes, the children did go out there and they did conduct part of the prank, and I think there was some question about whether they actually left the school in its entirety or not, but the fact of the matter is, some of the students did stick around."

The result of these acts is possible criminal charges for the students.
"Criminal charges — I want you to think about that," said Pavey. "We're going to saddle these students with criminal charges because they took a prank a little too far."

Pavey suggested that instead of criminal charges, the school system mandate community service or volunteer time at the school for the students involved. For the JCPS administration, the incident is a learning opportunity.
"My hope is that a lesson has been learned by the students from this incident," said Ayers.