Latest
Following mistrial, settlement reached in Knibbs case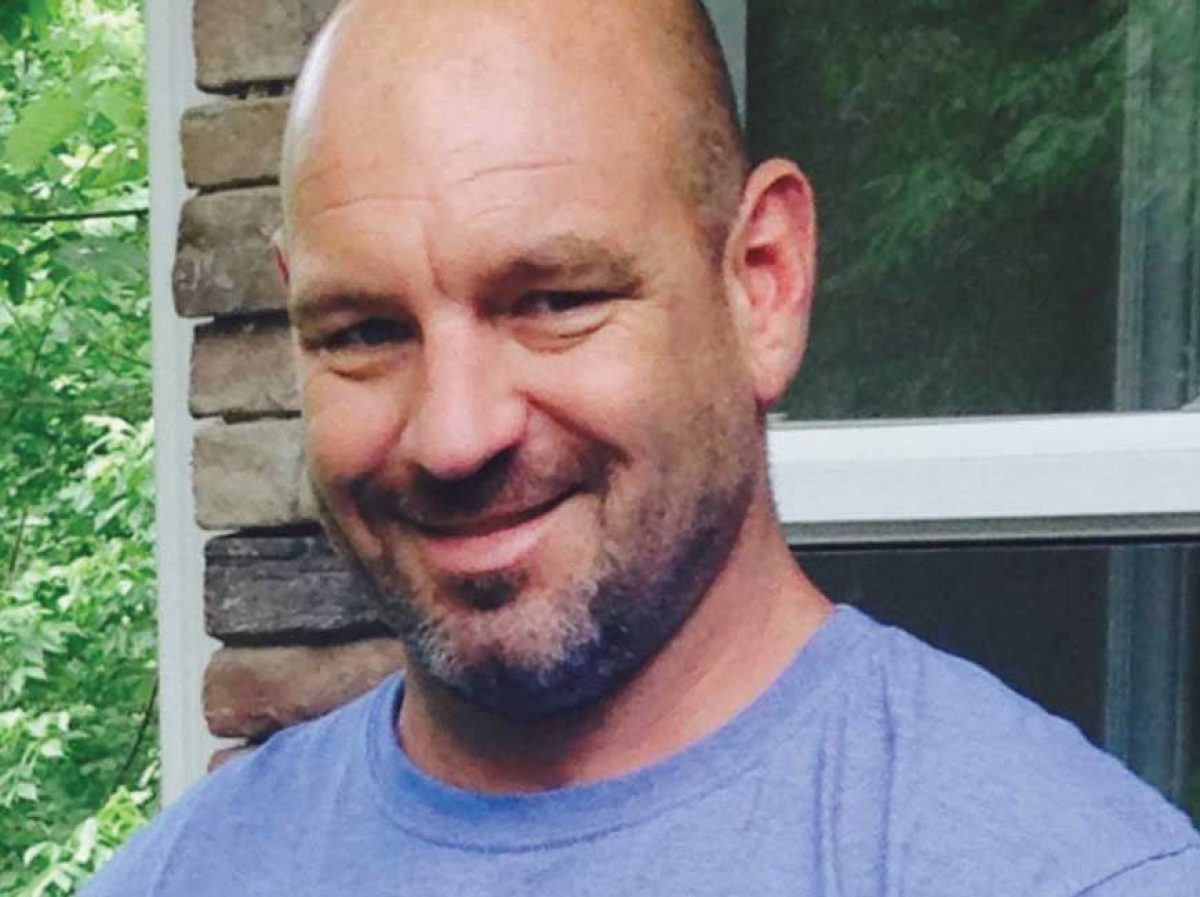 Scott Knibbs
After five years of litigation the Macon County Sheriff's Office and former Macon Deputy Anthony Momphard have agreed to settle the wrongful death lawsuit filed by the Estate of Michael "Scott" Knibbs for $900,000.
The case had been previously tried in Federal Court but ended in a mistrial due to a hung jury.
Knibbs was killed by Macon County Deputy Anthony Momphard on April 30, 2018, just after midnight. Momphard fired six shots through Knibbs' front porch window. Two of the bullets struck Knibbs inside the living room of his home. He took a few steps and died on his dining room floor.
Momphard had been dispatched on a non-emergency basis to the neighborhood after a complaint was made by a neighbor about boards placed across a shared gravel driveway. The neighbors were having a party next door to the Knibbs residence. An hour before he was killed, Knibbs had an encounter with a young man who mistakenly pulled into his driveway looking for the party, which led Knibbs to put the boards out.
Momphard arrived shortly before midnight and parked his car when he encountered a board across the driveway. The porch light and interior lights were all off inside the Knibbs home except for a nightlight. After speaking with the neighbor, Momphard went to Knibbs' home with his flashlight holstered.
Momphard announced "sheriff's office."
When Knibbs heard the announcement, he told his wife that "anyone can say they are Sheriff's Office." He picked up a shotgun he kept next to his bed, racked it to chamber a shell and went toward the front door to investigate the voices and protect his family.
Momphard heard the shotgun being racked inside the home and then shouted at least two times toward the darkened home to "put it down." During the trial earlier this year, Momphard said when he heard the shotgun rack, he was afraid he was going to be shot through the closed front door. Momphard went onto the porch toward Knibbs' front door — a move that was questioned during the trial. He shined his flashlight through a window next to the door.
When he saw Knibbs holding a shotgun, Momphard began shooting. Perhaps the greatest question during the trial was whether Knibbs was pointing the shotgun at Momphard. Both the plaintiff and defense presented expert witnesses to bolster their claim.
Knibbs' widow, Missy Knibbs, retained Mark Melrose and Adam Melrose of Melrose Law, and Josh Nielsen of Nielsen Law to represent the family. After prosecutors declined to bring up criminal charges, they filed a federal lawsuit on April 16, 2019, for violation of Knibbs' Fourth Amendment constitutional right to be free from excessive use of deadly police force, and claims under North Carolina State law for wrongful death.
The case was originally dismissed on Nov. 5, 2020, by Judge Max Cogburn, who held that Momphard was entitled to qualified immunity. The Knibbs family appealed, and the Fourth Circuit Court of Appeals reversed Cogburn's decision and ordered a jury trial. The sheriff's office appealed that decision to the United States Supreme Court, but the Court refused to hear the appeal.
The case went to trial on Feb. 5 of this year.
The jury was unable to reach a verdict and deadlocked, 4-2, in favor of the Knibbs family. The case was scheduled for retrial on June 5. The settlement was reached as the parties prepared for the retrial.
According to a press release sent out by attorneys for the plaintiff, the Knibbs family is relieved that the defendants agreed to settle this case, so the family did not have to relive that horrific night again during a second trial. Several family members were present throughout the trial, and there were several moments that proved emotional.
"Scott was a hardworking family man who ran his own tree service business and was very active in his local church," the release reads. "He had two children with Missy and also raised another child with Missy. He was an active outdoorsman who loved to spend time with his family hunting and fishing. He enjoyed riding motorcycles and simply being outside with friends and family. He was a supporter of law enforcement and had graduated from Basic Law Enforcement Training years earlier when he considered law enforcement as a career. He participated on the security committee with his church."
Mark Melrose made his own statement in that release.
"This case has been one of the most challenging, hard-fought cases of my career," he said. "Proving a case of excessive police force is often impossible due to the defense of qualified immunity. The Plaintiff has to present overwhelming evidence that the law enforcement officer violated a clearly established constitutional right. That was even more challenging in this case because the only two eyewitnesses to the shooting were Scott and Deputy Momphard. We then had to rely upon forensic evidence and witnesses who heard, but did not see, what happened. We were frustrated by the hung jury in February, and we were all set to present the case again in June when settlement discussions were successful. The Knibbs family has persevered through exhausting litigation as well as gossip in the community about what happened. The payment of this substantial sum of money to resolve this case should send a clear message that Scott's death was preventable. When we give law enforcement the ability to carry weapons and use deadly force, we expect them to be well trained and use deadly force only when required as a last resort."
Leave a comment
8

comments
Glad there's finally been some closure for the Knibbs family, but it's hard to feel good about this kind of slow "justice." $900,000 doesn't even begin to replace a father, son, husband, etc.

Tuesday, 05/30/2023

Fishingforfood, wrong the sheriff department has funds and jnsurance for things like this

Friday, 05/26/2023

"Qualified Immunity" is a creation of the courts from whole cloth. It is a sign of the deep corruption of the courts to even allow such a claim.

Thursday, 05/25/2023

I am so thankful that the Knibbs family will not have to relive this tragedy. Justice has been served. I believe that the county has funds placed for this reason. I don't know if it is taxpayers or not. The sheriff's association may be the ones to pay it. I do believe that it should be the responsibility of the ones that were at fault to pay.

Thursday, 05/25/2023

Justice can be awfully slow sometimes, but perseverance is worth the fortitude it takes to get there, which is certainly the case herein.

Thursday, 05/25/2023

So who's on the hook for the $900,000? The taxpayers, of course.

Thursday, 05/25/2023

Scott was killed and the deputy should be in Jail ,

Thursday, 05/25/2023

That deputy should be in jail.

Thursday, 05/25/2023