Archived Outdoors
Riddle your way through Highlands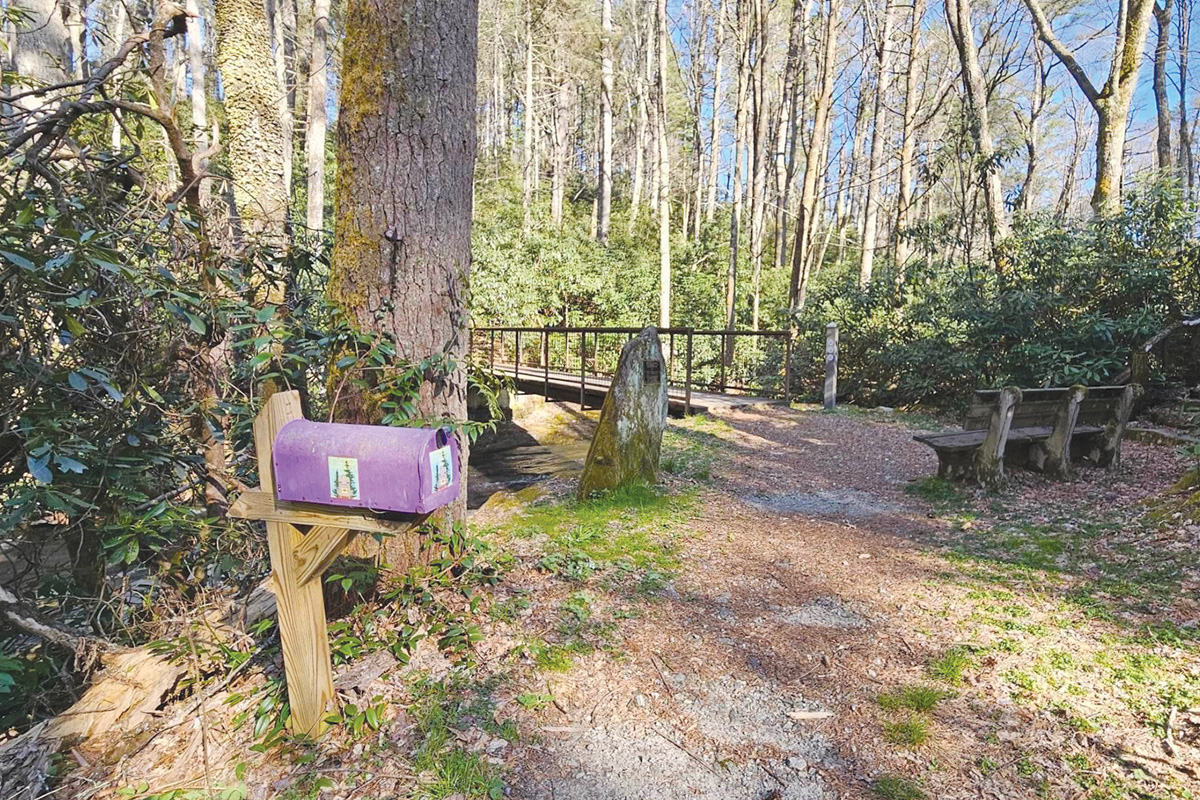 A purple mailbox waits on the Mill Creek Woods Trail. Donated photo
The 'Kids Hike Highlands' trail passport program is back, with a refresh for the 2023 season.
The Highlands Plateau Greenway started the program in 2018 to encourage families to explore the greenway's network of community trails and the Plateau's natural beauty. This included a town-wide scavenger hunt to find purple mailboxes equipped with kid-oriented nature riddles. The Highlands Biological Foundation is continuing the program and has updated the riddles for the 2023 season.
The passport map provides an itinerary of routes throughout the greenway's trails. The four routes include Highlands-Cashiers Land Trust's Sunset Rock Trail, the Highlands Biological Station's Highlands Botanical Garden Trail, the Mill Creek Woods Trail and The Bascom's Trail. Each trail, labeled in purple on the map, contains a riddle station — a purple mailbox with a riddle to solve inside. Kids write the answer in the corresponding box on the map, and after solving all four they can pick up a prize provided by Kilwins Highlands at either the Highlands Chamber of Commerce and Visitors Center, Highlands Recreation Center, Hudson Library or The Bascom.
Find the passport map at one of the four prize locations or download a copy at highlandsbiological.org.