Latest
Jackson approves juvenile crime prevention funding plan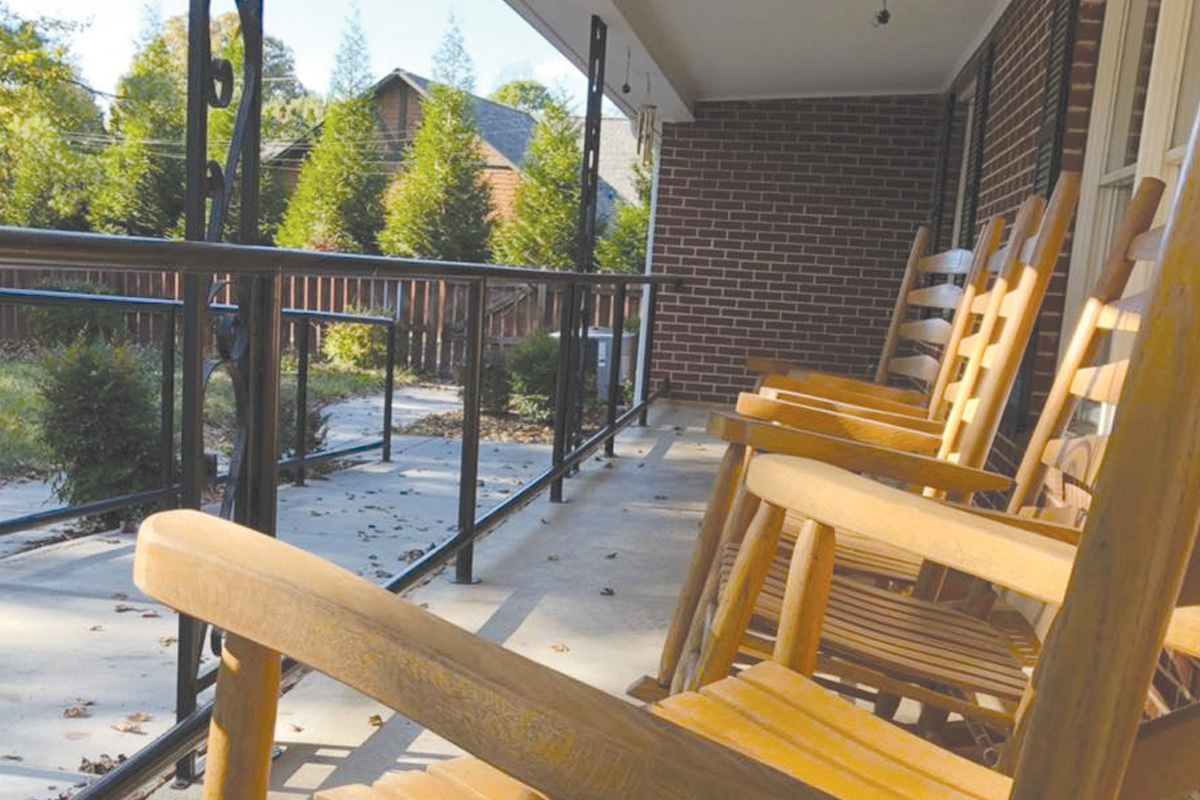 Hawthorn Heights is located in Bryson City but provides services to all seven Western North Carolina counties.
Hawthorn Heights photo
Three Jackson County programs will receive funding from the Juvenile Crime Prevention Council to help reduce and prevent juvenile crime.
Last week, the Jackson County Commission approved a funding plan for those programs that will help them operate for another year. Kerri Tucker, executive assistant to the county manager, gave a presentation to the board May 2 that outlined funding for each of the three programs in Jackson County.
In North Carolina, the Division of Juvenile Justice and Delinquency Prevention partners with Juvenile Crime Prevention Councils in each county to help support, fund and subsidize local programs and services. In Jackson County these programs include the youth shelter Hawthorn Heights, HIGHTS and the restorative justice services also offered through HIGHTS.

In total, the state has allocated $128,439 for juvenile crime prevention services in Jackson County. The required local match from the county is $54,920.
Most of that funding will go toward HIGHTS, an organization serving vulnerable youth and families in Western North Carolina. While HIGHTS offers an abundance of youth services, JCPC funding helps support the Inside Out, C.O.R.E and Compass programs. These programs help youth who are disengaged from school; offer community service and educational opportunities to youth who have been court ordered to perform community service; and provide recreational therapy combined with service and adventure projects.
HIGHTS will receive just under $75,000 from state funding, almost $15,000 of county matching funds and about $25,000 in in-kind county funding.
"They do a lot of important after school activities with kids," said Tucker.
Separately, the restorative justice services offered by HIGHTS will receive just over $25,000 of state JCPC funds and about $5,000 in both county matching and in-kind funds.
The third county program, Hawthorn Heights will receive $28,621 in JCPC state funds and a $5,724 county match.
Hawthorn Heights started in Jackson County in 1976 and was originally a home for girls located in Dillsboro. As it evolved, the program eventually moved to Bryson City where it grew to be a home for boys and girls. The home is still located in Bryson City but serves all seven westernmost counties in North Carolina.

"So far this year, we've served eight Jackson County youth," said Hawthorn Heights executive director Kara Long in a presentation to the Jackson County Commission on May 2. "I will tell you, referrals are very high for our services. Last calendar year we received 277 referrals to place youth in our program that needed a safe and therapeutic place to go. We are only a nine-bed facility, so accommodating that demand is very challenging, very tough; there is no way we can do that realistically."

Today, Hawthorn Heights is a shelter for kids in need of a safe place to stay. The home is utilized by juvenile court counselors in Jackson County, as well as the six other westernmost counties. Youth usually get referred to Hawthorn Heights when they are entering the juvenile justice system for the first time.
"Maybe they are truant, maybe they have a substance use charge, they're starting to dabble with some substance use issues, undisciplined or ungovernable behavior, running away, sneaking out at night, those types of things," said Long. "Typically our service is used for a place for children to come into our care, get some wrap-around services and support for the family and hopefully avoid them penetrating further into the juvenile justice system and ending up in detention."

Hawthorn Heights partners with HIGHTS, referring youth there for substance use therapy. HIGHTS also offers outpatient therapy for children who need it that don't already have access to a therapist.
"When we have a child in our care, we want to make sure that their health overall is cared for; we're taking a look at everything," said Long. "So often, children come in, they haven't seen a dentist in several years, they haven't been to a doctor, they may need eye glasses, so we're taking them to medical appointments and therapy appointments and working with the schools to get them on track educationally. So our hope is to provide enough wrap-around services around that child and the family so that when they transition back home, they're successful in the home."

This year, Hawthorn Heights has provided 385 days of care for Jackson County youth, meaning 385 combined days in which youth are staying at the facility and being cared for.
According to County Manager Don Adams, the Hawthorn Heights and HIGHTS restorative justice services more than pay for themselves. The county recently received notice that rates for juvenile incarceration have gone up from $135 to $150 per day. When a juvenile from Jackson gets incarcerated, they are not kept in Jackson County's facility, but the county has to pay the state to keep them in a juvenile facility. The money to pay for this comes out of the sheriff's jail budget.

"I point that out because as far as diversion from actual incarceration, if we were just looking at the numbers themselves, those 380 days next year will represent over $50,000 of diversion, just diversion," said Adams. "So obviously we want success rates and not coming back into the system, but the reality is financially, if you were to just look at the financial side of things, that diversion actually could pay for this entire program. More than this entire program."

The county commission approved the funding plan unanimously.