Archived News
Public urged to disregard false mill story
Wednesday, March 29, 2023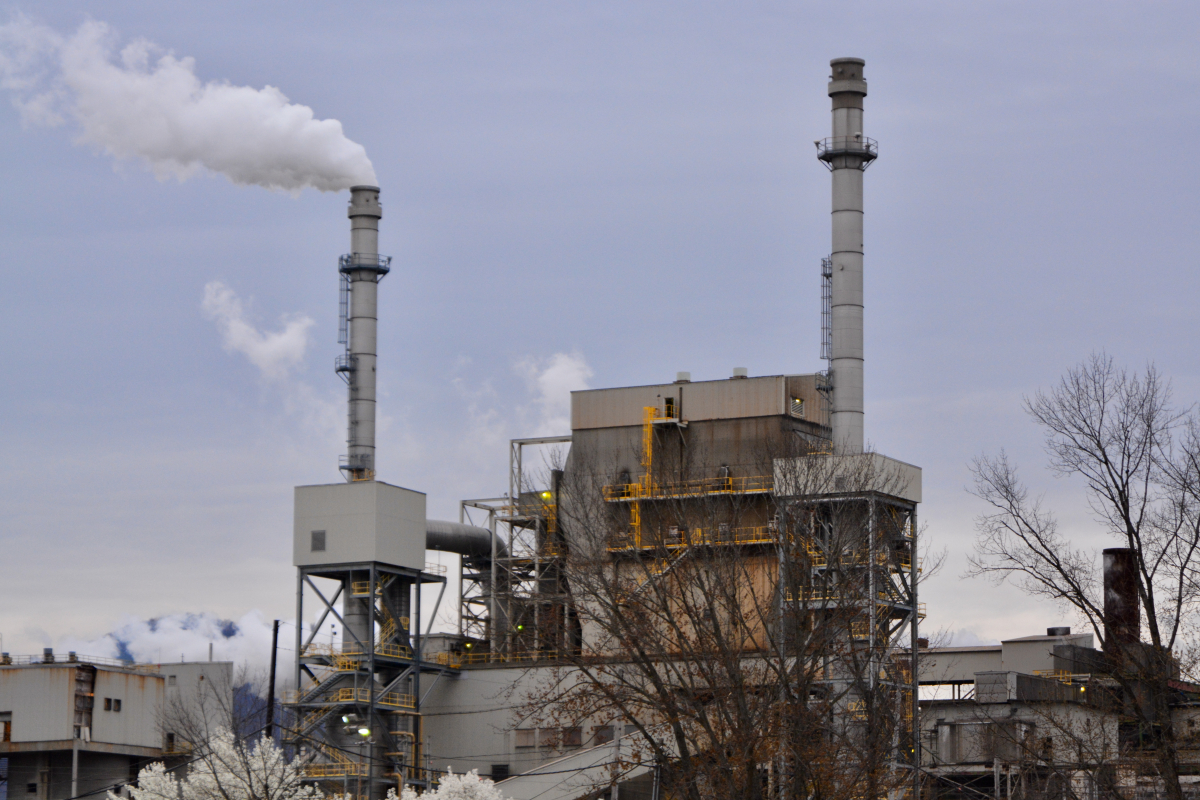 Contrary to reports in other media, Pactiv Evergreen has said nothing about its Waynesville facility since March 6.
Cory Vaillancourt photo
A story published in today's edition of the Waynesville Mountaineer contained inaccurate information about Pactiv Evergreen's facility in Waynesville, a county official with knowledge of the situation told The Smoky Mountain News this morning.
The headline, "Mill reveals plans to close Waynesville satellite facility," is inaccurate, according to David Francis, Haywood County's community and economic director. Francis has been in close communication with Pactiv Evergreen officials and said that nothing had changed since The Smoky Mountain News first broke the story on March 6.
In that story, Byron Racki, president of beverage merchandising for Pactiv Evergreen, said that there would be substantial job cuts at the Waynesville facility, and that the company was "exploring strategic alternatives" for the facility, but that it would not immediately close.
The company hasn't issued any further communications on the Waynesville facility since then.
The Mountaineer story offered no proof of any change in plans for the Waynesville facility, and quickly changed the headline of the story online to read, "Mill reveals plans to substantially curtail Waynesville satellite facility." This is the same information originally reported by SMN on March 6.
The Mountaineer has not yet issued a correction or retracted the story, which also appears in today's print edition with the false headline.
Leave a comment
5

comments
The left leaning Mountaineer? Left of what? People's brains are so rotted from their sports team analysis of politics that they don't even know who is on what team anymore.

Friday, 03/31/2023

Thankful for Smoky Mountain News !

Thursday, 03/30/2023

Looks like the Haywood County paper mill got by with it regarding federal officals but,
their ploy announcement to close the facility certainly did fool

the citizens living down stream. We saw the extra tons of black Dioxin sludge the mill released all over the rocks and Pigeon River bed.

It worked for now. Our elected officials would have noticed the paper mill ploy if they lived in the vicinity down stream.

Just to make it clear what they did they announced closing then released their toxic sludge on the river bed and then changed their mind and announced were not closing after all.

Wake up officals.

Thursday, 03/30/2023

Looks like the Haywood County paper mill got by with it regarding federal officals but,
their ploy announcement to close the facility certainly did fool

the citizens living down stream. We saw the extra tons of black Dioxin sludge the mill released all over the rocks and Pigeon River bed.

It worked for now. Our elected officials would have noticed the paper mill ploy if they lived in the vicinity down stream.

Just to make it clear what they did they announced closing then released their toxic sludge on the river bed and then changed their mind and announced were not closing after all.

Wake up officals.

Thursday, 03/30/2023

Of course the left leaning mountaineer is publishing narratives that scare people. Thank you SMN for being truthful in reporting and not crafting stories to feed on the drama and stir up more emotions.

Thursday, 03/30/2023