Archived News
Mountain Housing Opportunities' longtime leader announces retirement
Wednesday, March 29, 2023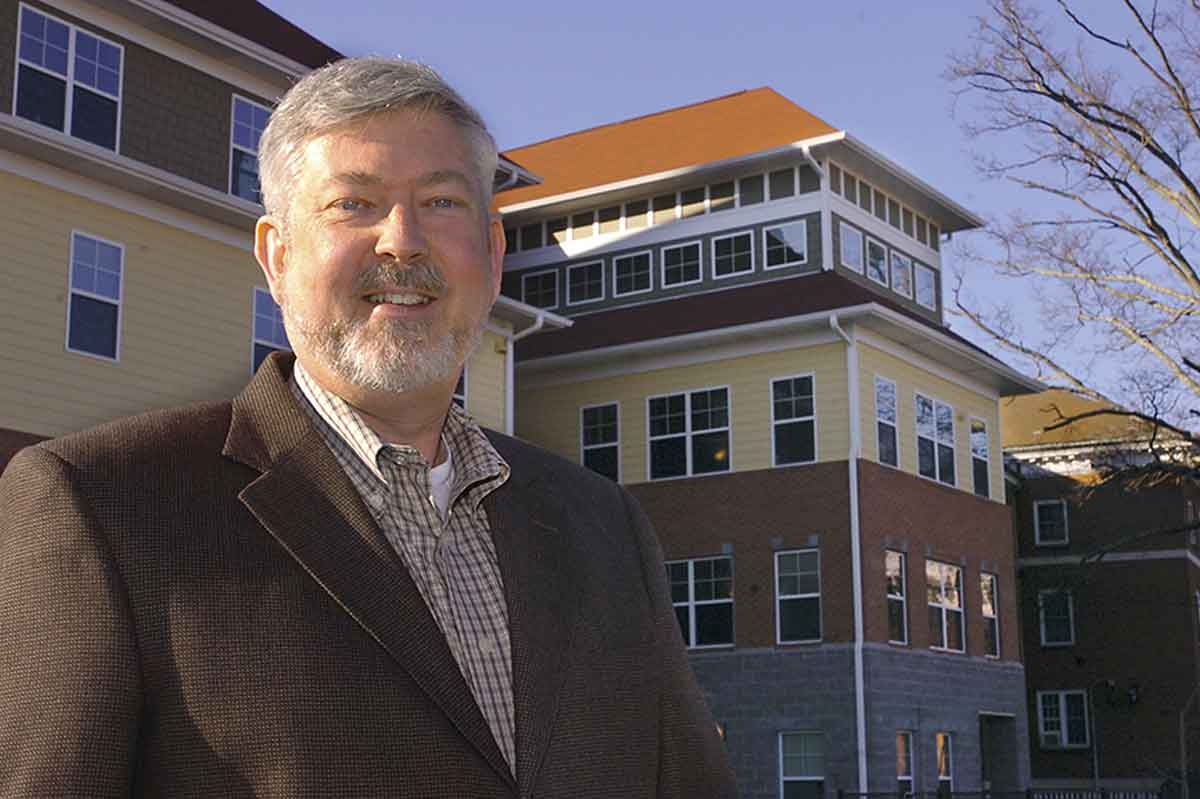 Scott Dedman, President and Executive Director of Mountain Housing Opportunities (MHO), announced his plan to retire in August of this year after 30 years in the role.
Dedman was one of seven volunteer founders of MHO in 1988 and joined as Executive Director five years later after serving as Chair of the Board of Directors.
"Besides raising my family with my wife Karen, MHO has been my life's work," Dedman said. "At MHO, we believe that if you work in this community, you should be able to live here in a safe, attractive, affordable home in a good neighborhood. And when you retire or if you become disabled, this should still be true. This belief has fueled our mission over the last thirty-five years. The work that MHO leads in the region — in building and preserving housing affordability — has never been more relevant than it is today.
Charlie Owen, Chair of MHO's Board of Directors, will lead the organization's executive search. MHO's Board has been aware of Dedman's plans to retire for more than a year, allowing for strategic and intentional succession planning.
Owen has tapped a small group of fellow Board Members, community leaders and seasoned MHO staff to serve on the Executive Search Committee. The Committee selected BroadView Talent Partners as their search firm.
Under Dedman's leadership, MHO has financed and developed more than 1,300 affordable apartments, helped more than 500 families and individuals achieve homeownership and provided safety-related home repairs to more than 4,000 homeowners.
Dedman oversaw the creation of the MHO Loan Fund, a Community Development Financial Institution certified by the U.S. Treasury. The MHO Loan Fund has assisted 350 new homeowners through down payment assistance. MHO received its membership charter from NeighborWorks America in 2008 and remains one of only four NeighborWorks organizations in North Carolina
Dedman received the Order of the Long Leaf Pine award in 2018 from Governor Roy Cooper. One of the state's highest civilian honors, the award is reserved for those who have made significant contributions to the state and their communities through their exemplary service and exceptional accomplishments.