Archived News
Cherokee buys out business lease for housing development
Wednesday, March 29, 2023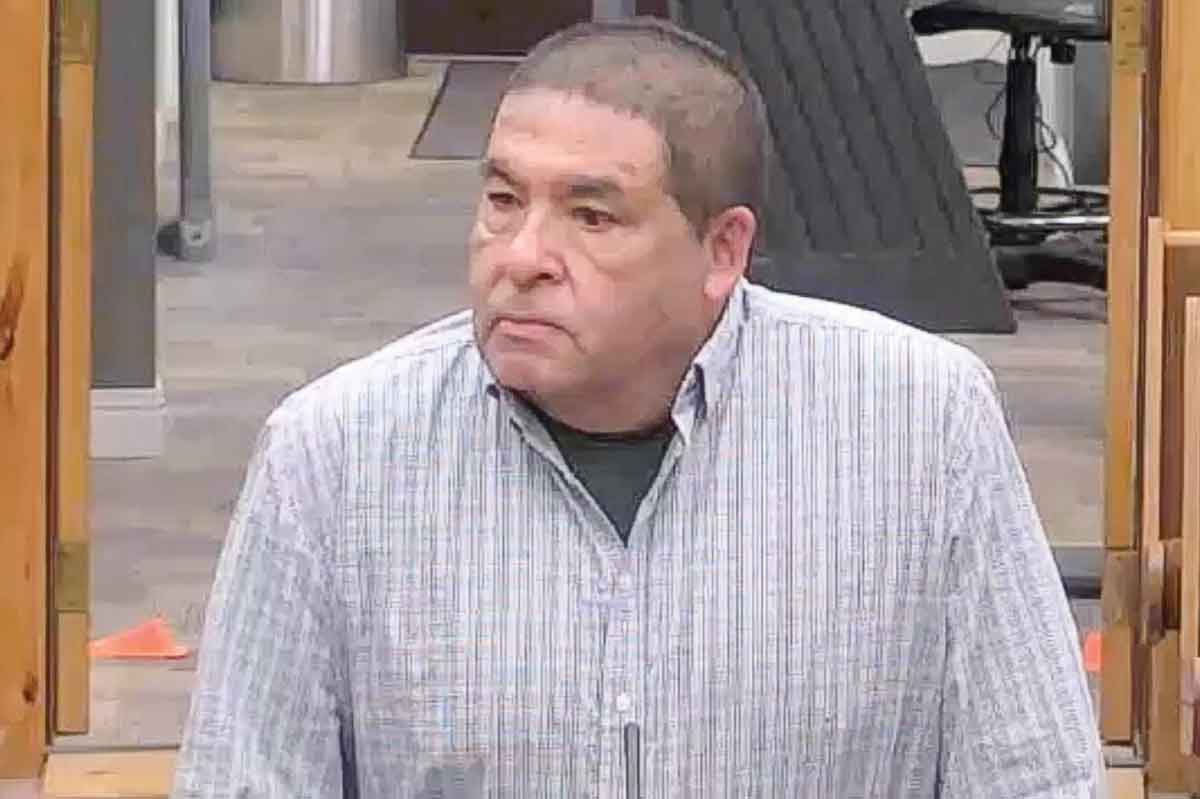 EBCI Housing Secretary Edwin Taylor addresses Tribal Council March 2. EBCI photo
In a divided vote Thursday, March 2, the Cherokee Tribal Council appropriated $275,000 to buy out the lease of a Painttown Road business, paving the way for a future mixed-use development.
Zena Wolfe, who operates Hungry Wolfe Deli and The Flower Bug at 1699 Painttown Road, had an $8,400-per-year lease that was set to expire Dec. 1, 2026. However, Secretary of Housing Edwin Taylor told Tribal Council, waiting that long to start the project would cost the tribe far more than the $30,800 it would collect in rent or the $275,000 it ultimately paid to buy out the lease. Estimating inflation at 3%, waiting for the lease to expire would mean the cost of the $17 million project rising by about $1.5 million before the tribe could even break ground.
The planned project would include 54 three-bedroom and four-bedroom residential units totaling 92,000 square feet as well as 8,000 square feet of commercial space. The tribe expects to make $640,000 per year on residential leases and $1.4 million in annual revenue.
Taylor said the property's location a quarter-mile down the road from the headquarters of Qualla Enterprises, which is launching the tribe's medical cannabis enterprise this year, will make it extremely valuable in the future.
"Once they establish that base down there, that property's going to skyrocket in price," he said. "Right now, we're the only interested buyers."
The original resolution proposed a lease buyout of $50,000, but Tribal Council asked the Business Committee to take a look and make a new lease buyout recommendation.
"We've went back and forth on it, but I just feel like if we displace someone on a tribal lease, I think we ought to make right by the tribe by doing so," said Vice Chief Alan "B" Ensley, calling Wolfe's business "a staple in the community."
"When I look this through and read it over, what I'm seeing is that we the Eastern Band need this last little piece of property in order to put our families and those others in a home," said Big Cove Rep. Teresa McCoy. "That's what I'm hearing. I move to pass."
Tribal Council took its vote — first to amend the buyout price to $275,000, then to pass the resolution — with little discussion beforehand, but the results showed strong disagreement on the issue. In favor were Chairman Richard French, Vice Chair Albert Rose, Painttown Rep. Dike Sneed, Snowbird/Cherokee County Rep. Bucky Brown, Wolfetown Rep. Andrew Oocumma and McCoy. Opposed were Painttown Rep. Michael Stamper, Snowbird/Cherokee County Rep. Adam Wachacha, Birdtown Rep. Boyd Owle and Yellowhill Reps. David Wolfe and T.W. Saunooke.
The second Wolfetown seat was empty that day — the special election that seated Mike Parker was ongoing as Council deliberated. Both the amendment and the resolution passed with a weighted vote of 54-38.
Council members who opposed the resolution said paying that much for a buyout was not a good business decision for the tribe and set up a precedent that Tribal Council would have to face later.
"I think we all love and cherish everything she [Zena Wolfe] does for the community, but you just have to look at it from the standpoint of a business decision," Stamper said. "It's something that going forward others can look at it and say, 'It was done once. Why can't it be done again?'"
Others called for improved procedures when buying properties so that lease buyouts are taken care of on the frontend of things. In this case, Wolfe's lease with her landlord didn't have a buyout clause, and when the tribe purchased the property, the lease was conveyed with it.
"This has been going on for months and months and months and to keep from holding houses up and then also satisfying a citizen of the Cherokee I think that we need to have some nets there to help catch some of our previous mistakes or whatever you want to call it so we don't have it costing a lot of money on the backend," Oocumma said.
The project is just one of many ongoing efforts to build quality, affordable housing for tribal members. Over the past four years, the tribe has gone from 65 units to 165, all of which are full, except for 10 units undergoing renovations. Of the rented units, 94% are leased to tribal members. Other housing projects are in various stages of development, including the 188-acre Camp Creek development, which has received approval from Jackson County to construct more than 450 housing units over a 10-year buildout period.
"We're putting people in homes," Taylor said. "But the demand is out there still. We could probably fill 500 units, easy. It's just a matter of getting them on the ground."
Principal Chief Richard Sneed has signed the resolution.
Leave a comment
1

comment
Any new construction needs to be as energy efficient as possible. Solar is great, but it has it's own drawbacks. Position any new constructions to take advantage of the position of the sun and Solar Gain. Geothermal is an efficient heating system that needs to be expanded.

Friday, 03/31/2023