Archived News
Canton's Evergreen Packaging scales back production
Wednesday, February 08, 2023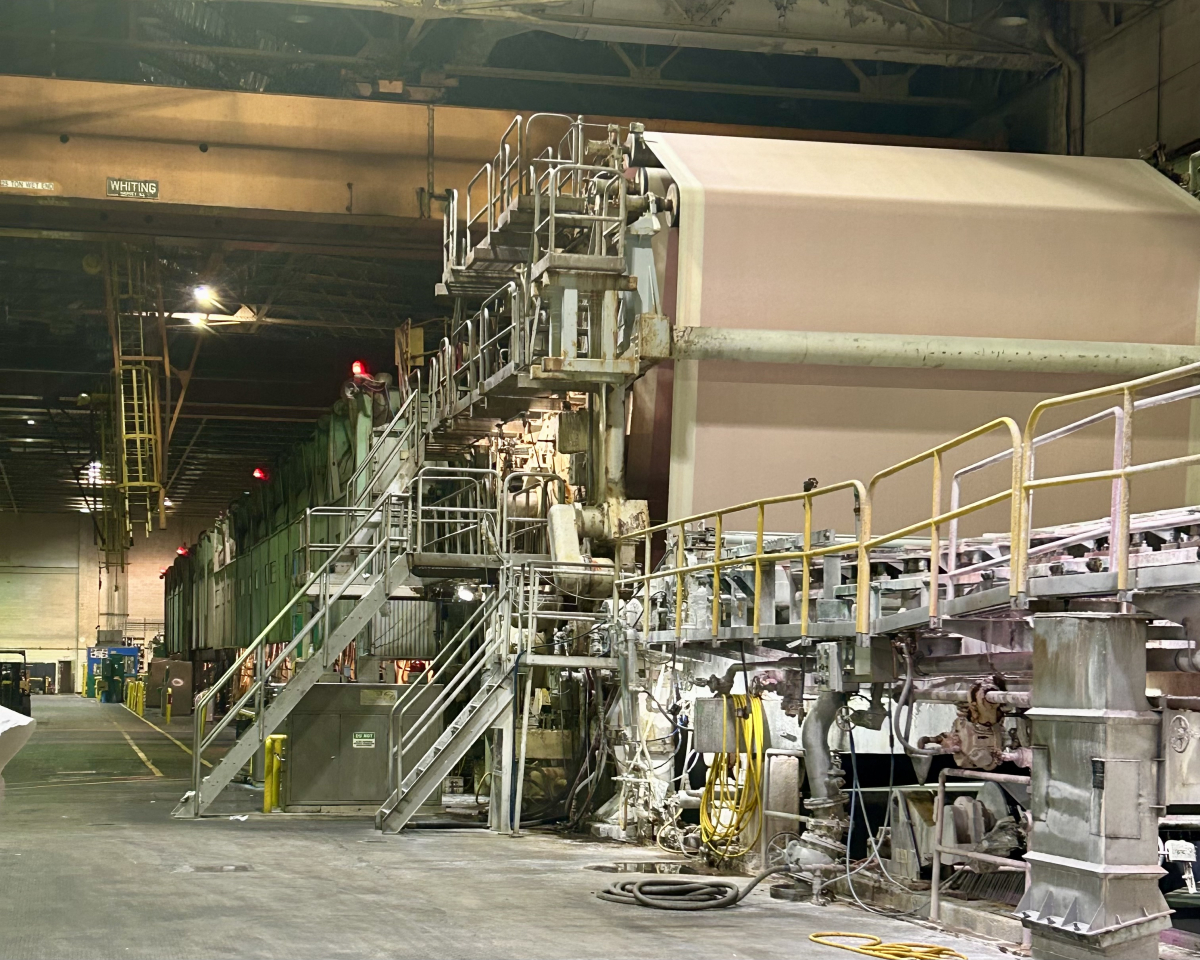 Evergreen Packaging's PM20 paper machine sits idle on Feb. 8, 2022.
Donated photo
A leaked, undated internal memo from Evergreen Packaging's Canton General Manager John McCarthy says that the mill will idle one of its paper-making machines, citing reduced demand for its particular product.
"There has been a sharp downturn in the Uncoated Free Sheet (UFS) market due to reduced customer demand and an increase in UFS imports from other parts of the world," it reads. "As a result of this downturn, our recent UFS manufacturing output has exceeded our sales and our warehouses are now full of product with very little additional space available and no indication of change in market conditions for the foreseeable future. As such, the Company has decided to idle PM20 to more closely match our UFS production to customer demand."
The PM20 machine, built in 1960, produces fine writing and envelope-grade paper. According to a market report issued by Global Newswire in 2022, total domestic demand is projected to be 7.7 million metric tons in 2026, albeit at an annual growth rate of -1.2% from 2022 to 2026.
The report cites the healthcare sector as the largest consumer of UFS paper and blames the increasing cost of raw materials for the shrinking demand. The increase in paperless transactions is also a factor.
A source within Evergreen told The Smoky Mountain News that the machine has already been idled and that an official announcement may be made to the public as soon as today.
Officially called a "curtailment," the idling of PM20 could be temporary and last only a few months. During that time, plant engineers will make upgrades and mechanical improvements to the machine, preserving its ability to be restarted.
Of the three paper machines — along with a liquid packaging machine — PM20 was the largest, although its tonnage output is less than half of the plant's production by weight.
The memo goes on to state that all PM20 personnel, whether salaried or hourly, will be reassigned in order to avert layoffs and that the company worked with the union, United Steelworkers Smoky Mountain Local 507, to ensure there would be no job loss associated with the curtailment.
Representatives from Evergreen and from the union didn't immediately return calls for comment.
This is a developing story. Check back with The Smoky Mountain news for updates as they become available.
Leave a comment
1

comment
I built 28 years in that mill .If the choices in management don't change.They won't have to worry about curtailment.Iwill shut itself down!!!

Wednesday, 02/08/2023