Archived News
Kick off the season with a Christmas home tour
Wednesday, November 23, 2022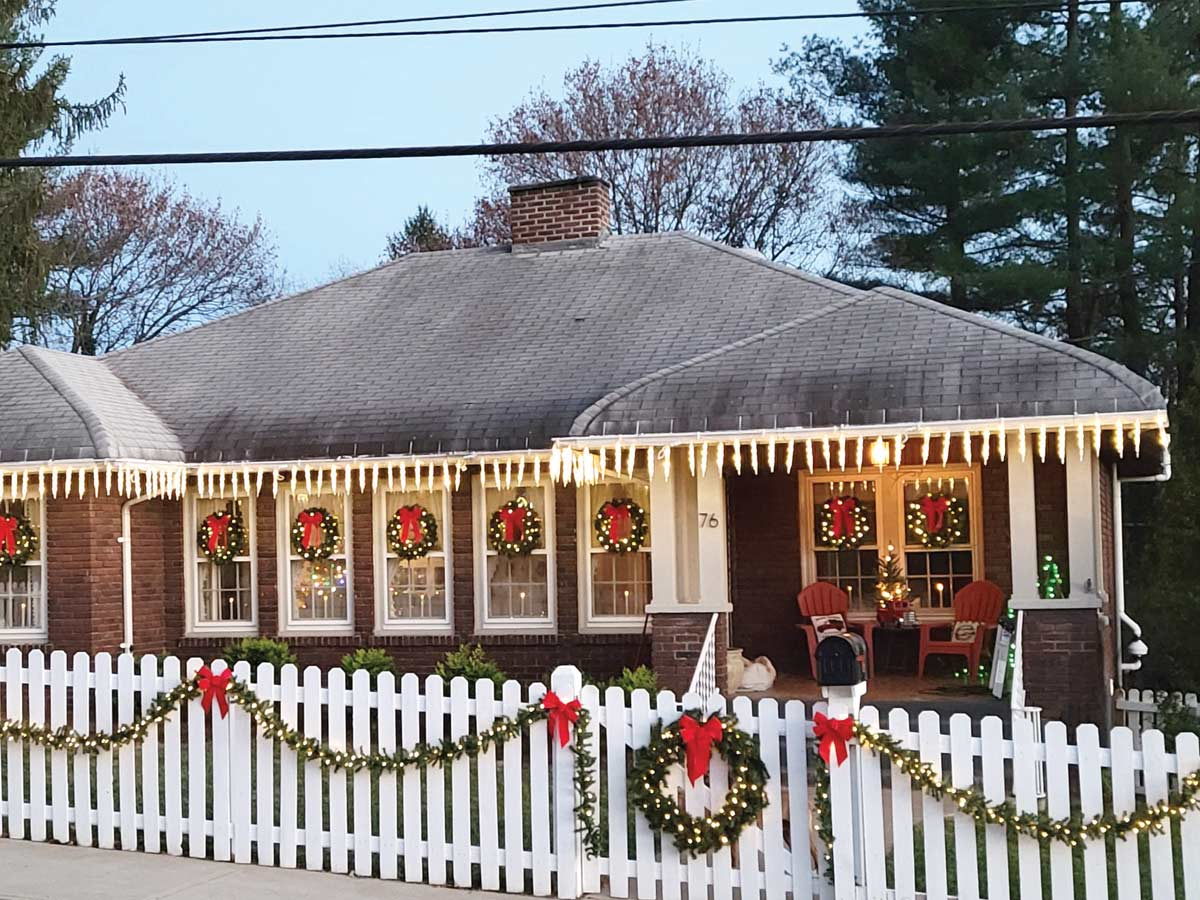 After the Canton tree lighting ceremony on Nov. 30 and the Christmas parade on Dec. 1, the festivities continue with the Holiday Tour of Homes. After being put on hold during the COVID pandemic, the self-guided driving tour returns from 1-5 p.m. Dec. 4.
Nine festively decorated homes are on the tour and the homes can be toured in any order. Each home offers a different theme and you may gather some new ideas along the way for your own decorating.
All proceeds from the tour help fund the scholarships from the Canton Miss Labor Day pageant. The Miss Labor Day Pageant is sponsored by the Cruso Endowment and the scholarships are funded by the Canton Educational Foundation.
Canton Alderwoman Gail Mull is the organizer of the event.
"We get people to participate by begging and pleading," said Mull. Sometimes a home may be for sale and some of the homes are historical. "People have a lot of fun with it. I tell people that agree to be on the tour that they don't have to go out and buy new things. Just decorate as they always have, whether it's new items or heirloom or homespun decorations. People on the tour don't necessarily want to see new, they want to see 'you.'"
Josh and Laura Simmons will participate in the tour for the fourth time.
"I have a very eclectic decorating style," Laura said. "My holiday decorations follow suit. I have some vintage decorations and some new. I love vintage Shiny Brite ornaments. It feels like they have a history or a story to tell. I love the idea of having something in my home that seems so fragile, yet has remained intact after many holiday seasons."
Laura says a lot has been done to the house in the past 15 years, with some rooms having been changed multiple times. "I love the idea that my home feels comfortable and cozy and that both can be achieved with a little creativity," she said. "I have recently done some interesting wall finishes in two smaller rooms that I think will garner some interesting attention. I like to take risks and I love to try new things when it comes to home decor."
More
This year, there is not a paper map but if you are not familiar with the area, the homes can be found by using GPS. Street numbers were changed last year due to 911 updates. Here is a list of homes on the tour, including the new and old street numbers:

Evan and Gracie Paulson, 394 Newfound St. (formerly 76 Newfound St.) Parking available just past the white house at 453 Newfound St. (empty lot)

Robert and Robin Lumpkin, 72 Newfound St. (formerly 10 Newfound St.) Enter on Plum Street for parking.

Brayden and Krista Valentine, 457 Academy St. (formerly 157 Academy St.)

Joshua and Laura Simmons, 152 Johnson St. (formerly 128 Johnson St.)

Perry and Della Brindley, 182 Wood Lily Drive (formerly 18 Johnson Drive)

Caleb and Sally Simmons, 318 Wood Lily Drive (formerly 38 Johnson Drive)

Brandon and Janna Young, 628 Pisgah Drive (formerly 144 Pisgah Drive)

Eric and Ana Henry, 4625 Dutch Cove Road

Cory and Lee Bentley, 47 Gazebo Court (Plott farmhouse off N.C. 110)
Want to go?
What: Self-guided Holiday Tour of Homes

When: 1 to 5 p.m. Dec. 4

Where: Nine homes throughout Canton area

Tickets: $10 per person – can be purchased at any home on the tour