Archived News
Four candidates left in race for Swain County School Board
Wednesday, October 05, 2022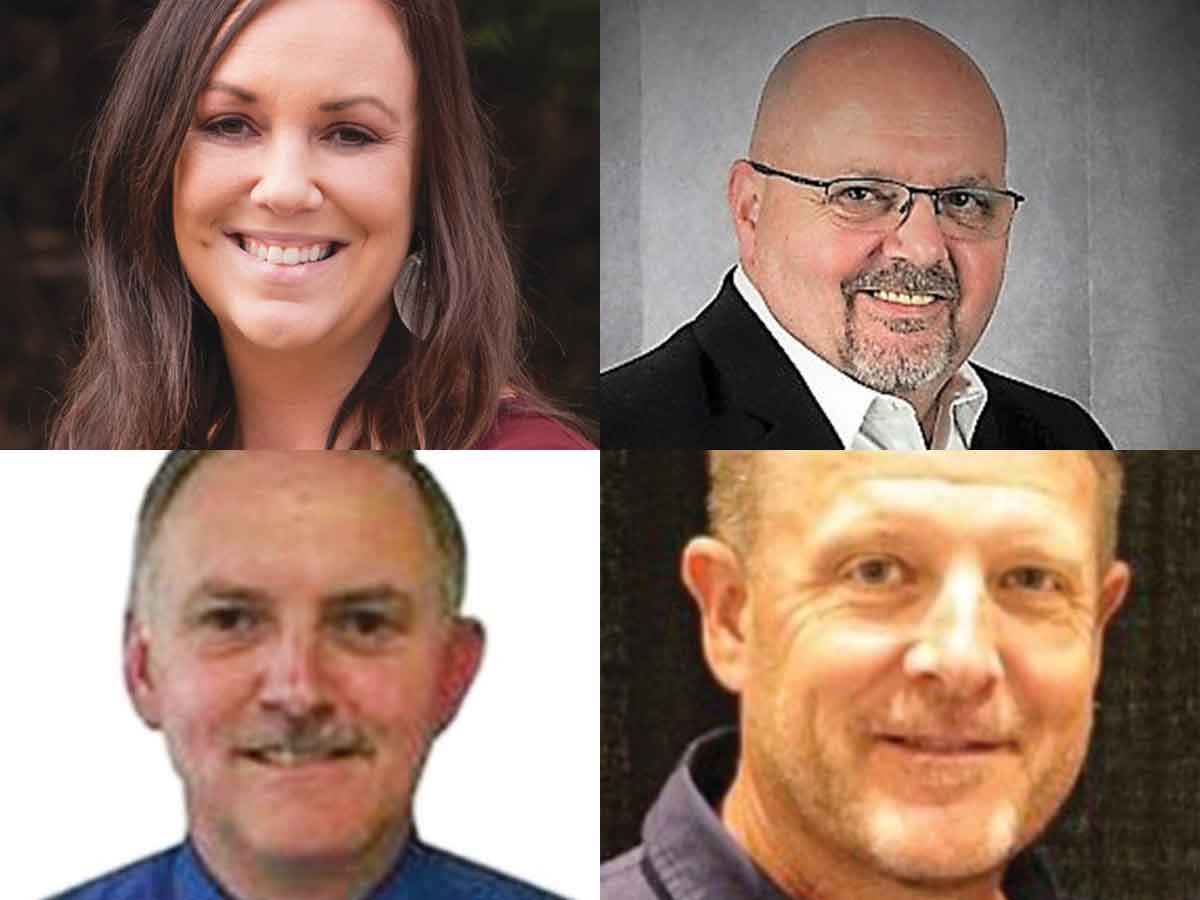 Clockwise from top, left: Lisa Loftis, Jamie Fisher, Travis Hyatt, R.L. Taylor
Unique among the Smoky Mountain News' four county coverage area, the Swain County School Board is a partisan-elected board. This election cycle there are four candidates competing for two seats. One is currently held by Travis Hyatt, a Democrat, who is seeking reelection. The other is held by Kim Carpenter who is not seeking reelection.
Two Republicans and two Democrats are competing in the General Election. All voters in Swain County will vote for their two candidates and the top two vote getters will fill the seats on the board.
Republicans
R.L. Taylor is a native of Swain County and a graduate of Mars Hill University with a degree in teaching. He owns and operates an insurance agency, participates in the Swain County Schools Reading Buddies program and coaches and sponsors little league teams and recreation park basketball teams.
"I am always glad to donate in support of the local fundraisers and in support of school events," said Taylor.
Taylor spent 33 years as an educator and believes this experience gives him better insight into not only the strengths of the school system, but also the areas that need improvement. He says his Christian roots and values have guided him throughout his life.
"I believe I can help our system get better while helping to improve our children's education experience," Taylor said.
Lisa Loftis is the director of the State of Franklin, a private nonprofit health planning agency. She has five children in the Swain County School system. Loftis decided to run for school board because she wanted to be as involved as she could in what is happening within the school system her children are a part of.
"As a mom, oftentimes we're doing a lot of the picking up and dropping off and the teacher meeting and that kind of thing," said Loftis. "I really want to help bridge the communication between faculty and parents."
If elected, Loftis' priorities would be to advocate for the children of Swain County and allow her faith to guide her in any decision making that would come her way.
Taylor says he would work to ensure Swain County Schools are ranked among the best in North Carolina, promote an attitude that Swain students are as capable as any in the world, set high standards and help everyone realize that they have an obligation to teach and train children to become responsible adults with ethical and moral values.
Democrats
When he graduated from Swain County High School, Jamie Fisher went directly into the United States Army. After serving in both the army and the National Guard, Fisher returned to Swain County and has worked for Coca Cola for the last 27 years. He has coached little league baseball and football, served on the Swain County Social Services Board, Swain County Board of Elections and the schools' booster club.
"It's just been a privilege of mine to support the kids of this community ever since I came home out of the military," said Fisher.
Fisher describes himself as having been a hyper child. When he was in first grade, he had a teacher who would hug him every day and say 'just be better today.' Educators made a big impact on his life.
"She made all the difference in the world," said Fisher. "Ten years ago, I had a near death experience, and when I realized I was going to live, I said I want to give back to my community. I said if I ever get up from her, I'll do everything I can."
Travis Hyatt was first elected to the Swain County School Board in 2018. He is a graduate of Swain County High School and received a Bachelor of Science degree in Criminal Justice from Western Carolina University. He now works as a supervisor for Duke Energy. He first ran in 2018 because he felt compelled to give back to his community.
"After losing our home in a fire a few years ago, Swain County rallied around us and took care of every need and hardship we encountered," said Hyatt. "I vowed at that time that I would do everything in my power to give back to the community that got us through one of the most challenging times of my life."
Hyatt has three children, one of whom has graduated from Swain County Schools, two who attend high school now. Additionally, his wife has been working in the school system for 25 years. This investment in the system is part of what makes Hyatt invested in giving back.
"I believe in public education, and I love what this school system means to me and my family," said Hyatt. "I am visible throughout the community and can easily be found at school functions whether it be academic banquets, plays or sporting events. My door will always be open to you. I believe Swain County Schools can and should be the leader in Western North Carolina."
Hyatt is particularly keen on making sure there is complete transparency when it comes to the board's decision-making process. He would also like to see the county improve upon its graduation rate, which has been below the state average for two years now. During Hyatt's time on the board, the school system completed its expansion project at Swain County High School and has submitted a needs based grant for construction of a new middle school.